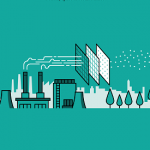 Background: The United Nations' (U.N.) 2015 Paris Agreement forecast grave global warming scenarios, a consequence of rising global greenhouse gas (GHG) emissions. It called for the immediate sequestration of atmospheric anthropogenic GHGs to assist averting serious environmental degradation.
Among the many GHGs being considered for sequestration by countries and companies globally, methane has the qualities to be the most successful in the near future. Methane is the cleanest of the hydrocarbons and strongest of natural GHGs: it absorbs more heat than carbon dioxide, is a stronger GHG than carbon dioxide and has a longer lifetime in the atmosphere.[Annexure 6.1]
Methane cracking will go a long way in meeting the Paris Agreement's goals. Recent scientific advances in chemical and energy engineering technologies are making it possible to crack methane into gaseous hydrogen and solid carbon on a commercial scale. The costs of sequestering atmospheric anthropogenic GHGs, including methane, are also falling steadily. Therefore, it is now possible to overcome the deficit of the in-demand hydrogen gas and solid carbon materials by cracking methane, sequestered from the atmosphere and natural gas.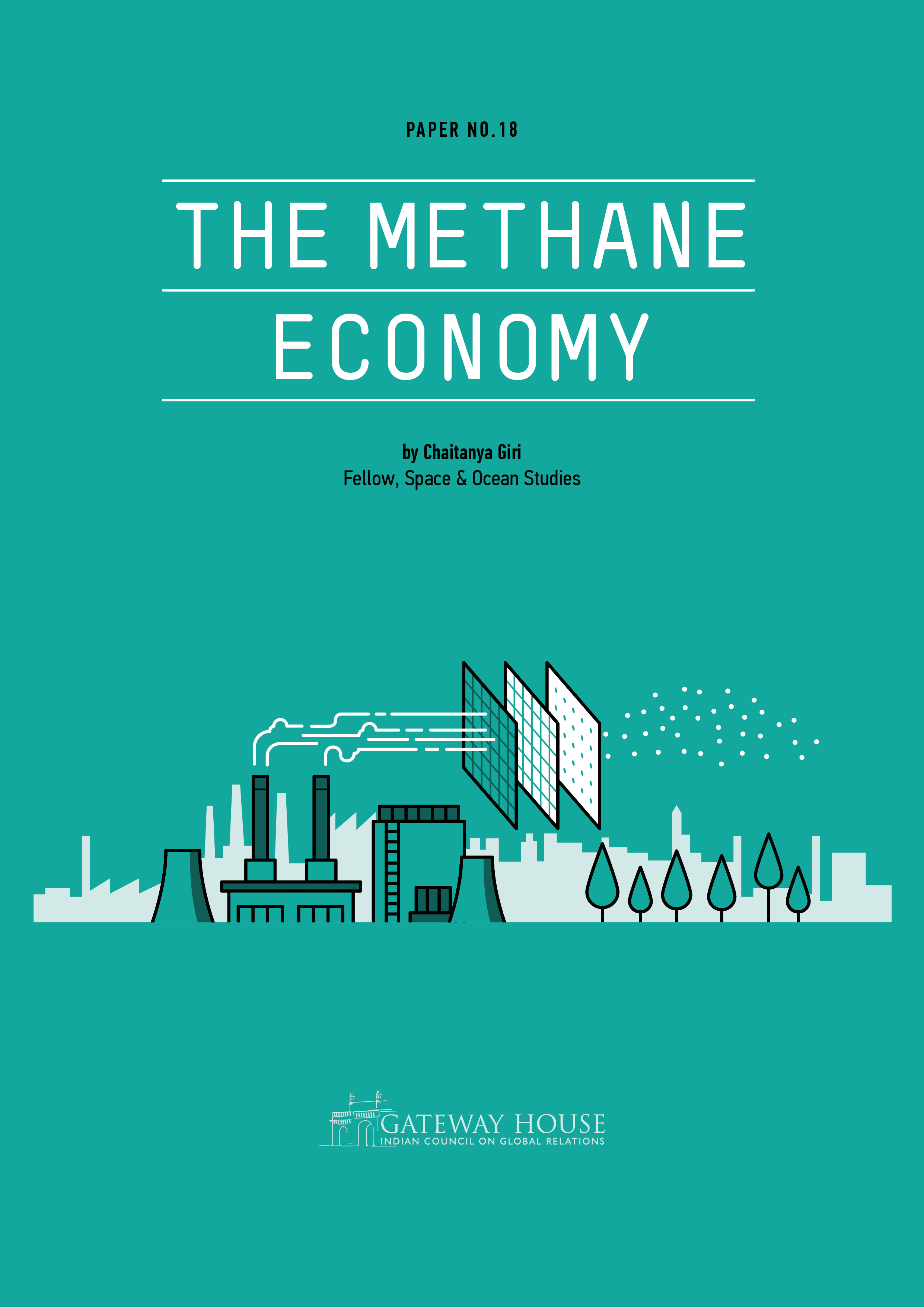 India is the second largest emitter of methane in the world. It is also poised to become the third largest economy of the world by 2047, the 100th year of the nation's independence. Unlike the approach of other major economies, it aims to grow,  complying with the global call for climate change mitigation. India, which presently is on a mega infrastructure drive, has the potential to build a clean and efficient hydrogen-powered transportation sector from methane-cracked hydrogen. Similarly, India's objective of becoming a high-technology manufacturing powerhouse can be met by a steady supply of methane-derived solid carbon materials — graphene, carbon nanotubes, fullerenes, carbides, synthetic diamonds — which are central to futuristic electronics, transportation and the marine, aerospace and space industries.
Several Indian ministries and companies are already working on this technology. The Indian Ministry of New and Renewable Energy, the Ministry of Petroleum and Natural Gas (Oil Industry Development Board), the Department of Space and the Ministry of Science and Technology have made incongruous attempts to develop indigenous capacities in carbon capture, hydrogen fuel production and fuel cell technologies. The  need, therefore, is to streamline such efforts, draw up India's climate action goals and realise the economic potential of methane sequestration.
Many global industrial corporations, particularly in the automotive, chemical, petroleum and electronics sectors, have formed interest groups, such as the Hydrogen Council and Carbon Capture Coalition. The corporations, along with their respective governments, will use these coalitions to collectively gain first-mover advantage in hydrogen-fuel technologies and carbon materials manufacturing and thereby shape national legislations and global geoeconomic strategies.
India's industrial corporations should step up, forming national coalitions on methane-derived carbon sequestration and hydrogen fuel technologies, participate actively in the global groupings, and at home, invest in end-to-end inventions and innovations. India Inc. and the government must together prepare to shape national and global policies, increase their heft in the world market and strengthen India's resource and energy security.
You can download the PDF version of this paper here.
Chaitanya Giri is Fellow, Space and Ocean Studies, Gateway House.
This paper was exclusively written by Gateway House: Indian Council on Global Relations. You can read exclusive content here.
For interview requests with the author, please contact outreach@gatewayhouse.in.
© Copyright 2019 Gateway House: Indian Council on Global Relations. All rights reserved. Any unauthorized copying or reproduction is strictly prohibited.