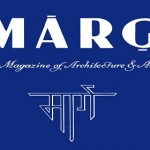 In October 2022, Marg magazine, a Mumbai publication, and institution, quietly marked its platinum jubilee year. It is the child of the Modern Architectural Research Group (MARG), born in 1946, comprising avant-garde intellectuals drawn from diverse ages, gender, and geography who gathered together to think about the New India that was going to be a reality soon. This was not an abstract discussion, for which MARG was a platform, but would impact the lives of the main body politic of Indians (artisans, women) who were not Europeanized.
The big question was: How could independent India forge an identity that was forward-looking but took cognizance of its largely unexplored and unrecorded history, cultural diversity, religions, built heritage, languages, ecological habitats, and, most importantly, the majority of Indians for whom all this mattered most?  Policies needed to be framed from education to heritage mapping and urban planning[1] taking all this into account, as neither the inherited colonial past nor the contemporary model of modernization had the answers.[2]
It is this journey that the eponymous magazine Marg has celebrated by publishing five retrospective volumes, the first of which was Readings on the Temple: from 75 years of Marg. The volume reproduces seminal writings by renowned scholars on South Asian and South East Asian temples from early Marg volumes and books, with each section previewed by an introduction that milestones shifts in pedagogy and knowledge since the time the original articles were written. In addition to temple, Marg has republished volumes on dance, textiles, modernism, and painting traditions.
This has been a useful exercise. Taking stock of the past, says art historian and general editor of Marg, Naman Ahuja, has been necessary to "ask ourselves the question: what has shifted in thinking about Indian culture and why? This was a good moment to do that, and 75 is also a good age for some introspection." It forced a rethink, new methods of scholarship, and a collation of fresh archives, which was necessary to challenge some of Marg's own pioneering works.
Marg's introspection of the eight Indian classical dances of Bharatnatyam, Kathak, Mohiniyattam, Kuchipudi, Sattriya, Manipuri, Kathakali, and Odissi, was illuminating. It was Marg's work on the history of these dances, deep in situ photographic research, and compiling of the canons for these South Asian dance forms, which earned these dances the title of 'classical' dance. After the publication of this study in a magazine[3] and later book, the state academies, India's cultural policies, and the Indian Council of Cultural Relations (part of the Ministry of External Affairs), began promoting the dancers from these traditions.
Thirty years later, Marg has critiqued the dances and questioned why other regional dance traditions did not enjoy the same status.  "We showcased the critique of what we had done because we realized that these eight dance forms had become almost formulaic," Ahuja explains, "and that there were still other traditions in other regions of India that needed documentation and elevation to the same status."[4]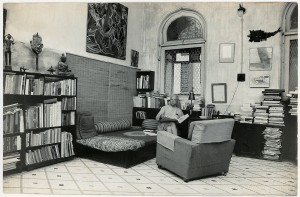 This thinking about big questions, was the impulse for first establishing MARG: a Magazine for Architecture and Art[5] on the eve of India's independence. Both nationalists and the intelligentsia were then challenged by this question: what is India's cultural identity to be post-independence?
It is well-known in Mumbai's art circles, that Marg's founder-editor, Mulk Raj Anand, approached J.R.D Tata for office space and support for his new magazine, and the Tata Trusts was its earliest backers. [6] The first issue of Marg was published in October 1946. Its Imprint page of Volume 1 No. 1 (see image), which lists the magazine's founders, is a register of Bombay's intellectual firmament in the 1940s and 1950s.
Mulk Raj Anand was already a renowned art historian, writer, and one of the founders of the Progressive Writers Group[7] (est. 1936), The avant-garde thinkers who coalesced around Anand were the Sri Lankan sisters Anil and Minette de Silva[8] and Andrew Boyd; art collector and authority on Indian art Karl Khandalawala[9] who was also art editor of the journal; German Jewish refugees (Otto Koenigsberger, Rudy Von Leyden, Herman Goetz), English city and regional planner Percy Marshall and Indian textile and ancient Indian art historian Englishman John Irwin. Bombay-based architects M.J.P. Mistri, J.P.J. Bilimoria, Shareef Mooloobhoy, were part of this illustrious list.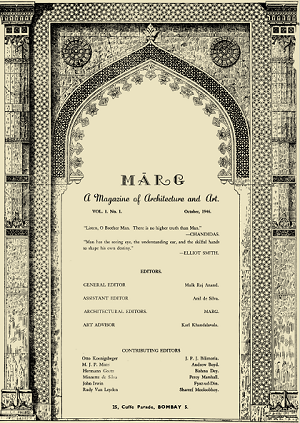 The preponderance of architects in the group was the preoccupation with the planning of new townships and cities that would be sensitive to the ecological and cultural habitat of the people who were to inhabit them. The planning of the capital city of Chandigarh[10] was the first to get underway. Its main architect Charles-Edouard Jeanneret, also known as Le Corbusier, a modernist, was a profound influence on this group. Otto Koenigsberger, from the founding group, worked on the master plan for Bhubaneshwar (capital of Odisha state).
The vision of Marg's founders was to help frame a post-colonial cultural identity, voice, and vocabulary for the new state of India, one  they believed could be a model for other colonized nations in Africa and Asia. That identity had to be modern and progressive yet cognizant of the subcontinent's diversity, millennia-old history, heritage, and culture. These questions were already being discussed as early as the 1920s, a reason for the setting up of Shantiniketan, but in Bombay, the lead was taken by the Progressive Writers Group, Progressive Artists Group, and the Indian People's Theatre Association[11] in the 1930s and 1940s.
Following Independence, this intellectual mentorship to cultural identity even guided India's pioneering role in the Asian-African Conference in Bandung (1955), a political bloc of the Non-Aligned Movement (NAM) of which  India was among the five founding nations. The NAM was a grouping of former colonized countries which wanted to steer clear of global Cold War politics between the U.S. and the erstwhile Soviet Union. "Each of these countries too required their own visual and cultural vocabulary to gain ground and India could share how it could be done and how post-colonial identities could be created." says Ahuja.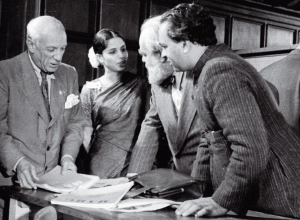 This was one of the reasons for Marg to be simultaneously published in both English and French in the early decades, so it could be read also by the people of former French colonies such as Vietnam, Laos, and Cambodia and not just the English-speaking ones.
Seventy-five years later, the wheel has come full circle for India, which has moved beyond its previous stature of being an "arrested civilization" and is now transitioning into a contemporary global nation.  Its philosophy and contribution will become more relevant especially in multilateral groupings of SAARC, ASEAN, the G20 and the Indo-Pacific, where the third space of people-to-people relations has gained ascendency in rediscovering past fluencies. The trope of civilizational spheres of influence needs to be discarded for the more modernistic and productive "transcultural lens". This academic lens is showcased in section six, "Asian Connections" in Temples (Marg). It places common people front and centre in the exchange and mobility between regions, not rulers and rich patrons.
It is everyday transactions that facilitate knowledge-sharing and is responsible for each nation's unique cultural identity. India's journey into a distinct digital modernity is reflective of this preferred path, pioneered by Marg.
Sifra Lentin is Fellow, Bombay History, Gateway House
This article was exclusively written for Gateway House: Indian Council on Global Relations. You can read more exclusive content here
For permission to republish, please contact outreach@gatewayhouse.in  
©Copyright 2023 Gateway House: Indian Council on Global Relations. All rights reserved. Any unauthorised copying or reproduction is strictly prohibited. 
References
[1] Many of the early founders of MARG were architects and this included names who are not listed on its first imprint page, like Durga Bajpai who worked on community housing in India, and Le Corbusier, the Swiss-French architect who was the lead architect for designing the capital city of India's Punjab, Chandigarh.
[2] Interview with Prof. Naman Ahuja, editor Marg and Professor, Indian Art and Architecture, and Dean School of Arts and Aesthetics, Jawaharlal Nehru University. Interview dated 23 January 2023.
[3] The Marg issues devoted to Indian traditional dance forms can be accessed in the Marg digital archives. The links are Bharata Natyam, September 1957 https://marg-art.org/product/UHJvZHVjdDoxNzQ1 ; Kathakali, December1957, https://marg-art.org/product/UHJvZHVjdDoxNzc5 ; In Praise of Kathak, September 1959 https://marg-art.org/product/UHJvZHVjdDoyMDUx ; Orissi Dance, March 1960,  https://margart.org/product/UHJvZHVjdDoyMTU4 ;  In Praise of Manipuri Dance, September 1961, https://marg-art.org/product/UHJvZHVjdDoyNDAw ; Bhagavata Mela, Yakshagana, Kuchipudi, Krishnattam, March 1966, https://marg-art.org/product/UHJvZHVjdDozMDQ0 ; Chhau Dances of India, December 1968, https://marg-art.org/product/UHJvZHVjdDozMTQ5 ; Mohini Attam, March 1973, https://marg-art.org/product/UHJvZHVjdDozMjUx . All links are for Marg magazines that were precursors to the coffee table books devoted to these dances.
[4]  Marg is funding scholars to do this foundational research in other regional dance forms.
[5] Originally, MARG was an acronym for the Modern Architectural Research Group but later it changed to Marg (Sanskrit for 'the path').
[6] It has been a few years now since the Tata Trust has withdrawn its support, and today Marg seeks multiple reliable funders.
[7] Some well-known writers from this group were Kaifi Azmi, Khwaja Ahmed Abbas (who was the writer and director for Raj Kapoor's films), Sardar Jafri, Harindranath and Kamaladevi Chattopadhya, Saadat Hasan Manto, and Ismat Chugtai.
[8] Minnette de Silva was the first woman architect in Sri Lanka, who navigated the pulls of modernism and regionalism by crafting her own unique vision called Modernist Regionalism.
[9] Lawyer Karl Khandalawala is best known for his defense of Naval Officer Kawas Nanavati. His thumping win – a full acquittal – of Nanavati for the admitted murder of his wife's lover, resulted in the doing away of the jury system in India.
[10] The Partition of Punjab in 1947 resulted in eastern or Indian Punjab being bereft of a capital, as Lahore went to Pakistan. The land for the new capital was identified in 1948, and an original masterplan was brought out by another architect. Le Corbusier was brought in by India's first Prime Minister Jawaharlal Nehru in early 1950s to rework this plan and make it monumental. Corbusier in turn brought in modernist British architects and specialists in tropical building and urban planning Edwin Maxwell Fry and his wife Jane Drew, to help him design Chandigarh.
[11] The Progressive Writers Group, the Progressive Artists Group, and the Indian Peoples Theatre Association (IPTA) were looking to create a new modern which engaged actively with traditional folklore, music, dance, literature, painting, sculpture, crafts, puppetry, theatre, architecture, and planning.