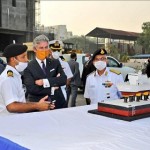 On 16 Nov 2020, U.S. Navy Secretary, Kenneth Braithwaite, less than two weeks after the U.S. Presidential elections, emphasised the need for reactivating the First Fleet (deactivated in 1973) that would operate at the crossroads of Indian and Pacific Oceans. The re-activation of the First Fleet seems eminent as this infographic illustrates events linked to this announcement. Earlier, the United States' Second Fleet responsible for the East Coast and North Atlantic Ocean established during the second World War was deactivated in September 2011, view perceived diminished Russian military threat by the U.S. government. In May 2018, Trump administration announced plans to re-establish the Second Fleet amid heightened tension between NATO and Russia. In less than four months, the second Fleet was re-activated on 24 Aug 2018. Biden's abstinence from 'Free and Open' Indo-Pacific and fascination to an Asia-Pacific lens has created uncertainties for partners and allies in the region. Will Trump be able to imprint his legacy on the Indo-Pacific by reactivating the First Fleet prior Inauguration?
U.S. Navy First Fleet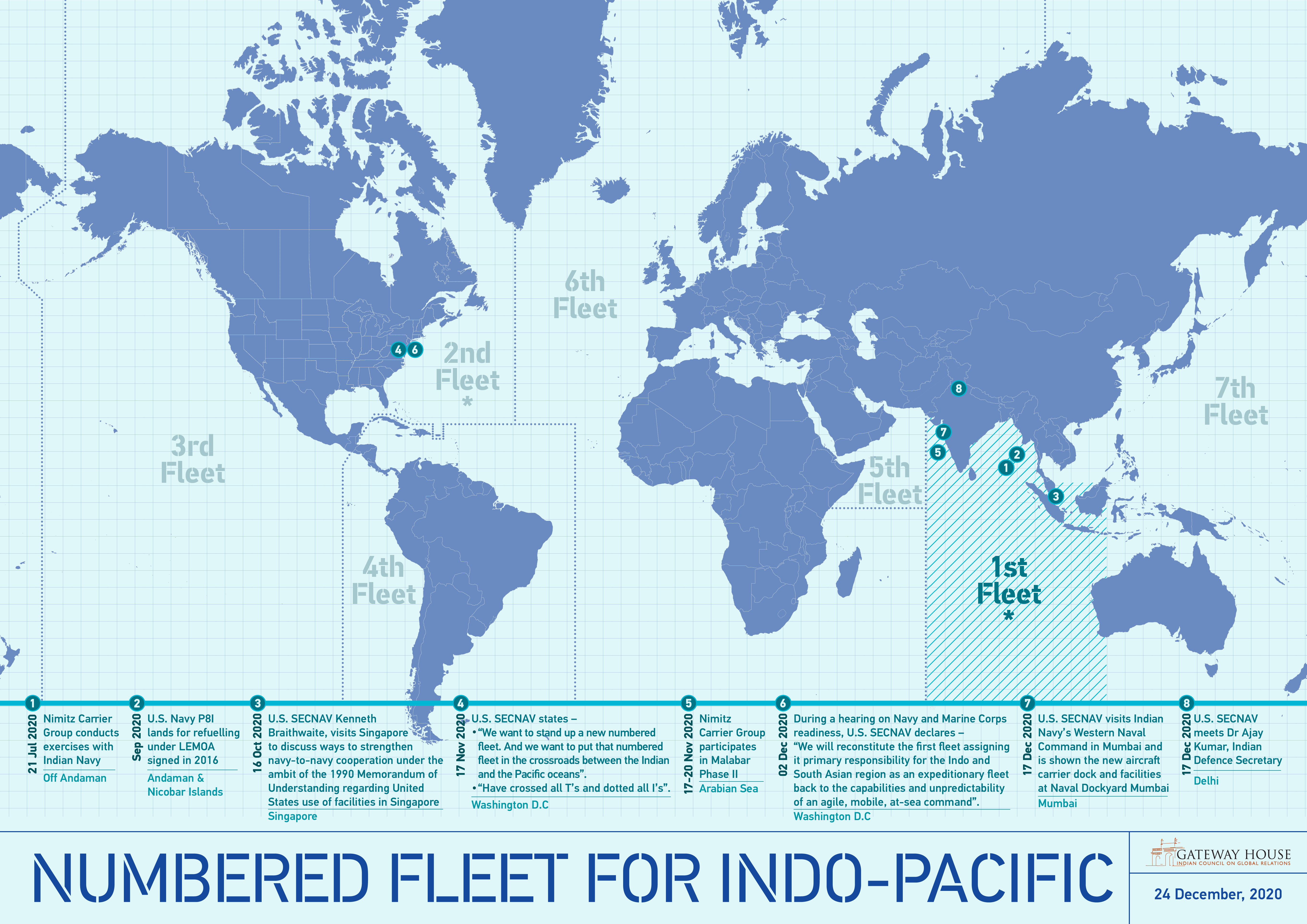 Designed by Debarpan Das.
For interview requests with the author, or for permission to republish, please contact outreach@gatewayhouse.in
© Copyright 2020 Gateway House: Indian Council on Global Relations. All rights reserved. Any unauthorised copying or reproduction is strictly prohibited.