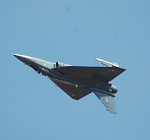 The unfolding scandal in the Indian Air Force's acquisition of 12 helicopters from AgustaWestland has exposed yet again, the need for India to reduce the import quotient of its defence equipment purchases. It's time to accelerate indigenisation through the participation of India's private sector, simplify rules and specifications, and streamline the acquisition process.
As India seeks to replace its aging defence system, it has become the world's largest armaments customer – and is expected to spend more than $80 billion between 2011 and 2015. India's own public sector, which has so far been entrusted with localizing development, is notorious for cost overruns and long delays. For instance, the Light Combat Aircraft (LCA), India's indigenous attempt to replace its dated MiG-21 fighters, was an early ambitious attempt. However, it first flew in 2001 and was scheduled to be inducted into the Indian Air Force in 2012 – four decades after the program was started. The 'Arjun,' India's Main Battle Tank, was judged to be too expensive and inadequate for the Army's requirements – hundreds of T-90S tanks were purchased from Russia instead. Now we are dependent on the French for fighters and missiles; the Russians for naval ships and aircraft; the Italians for helicopters; the Israelis for drones and missiles; the Americans for transport aircraft.
No country has become powerful by being dependent on foreign defence supplies. India must start to indigenise production with the aim of eventually developing the ecosystem of a defence industry. So far, some equipment production – like the BrahMos missile – is being done by the private sector but it is still small. India's armed forces are looking for more. Rear Admiral Brajesh Jhang, India's Director General of Naval Armaments and Industry, says increased indigenous contribution from the Indian private sector will be the navy's "pillar of strength." However, this pillar is cracked in three places.
Financially, private Indian firms are hesitant to invest in research and development (R&D). Weapons indigenisation and development require large R&D outlays with no guaranteed returns because of a perverse reverse monopoly: several private firms compete for a single order from a single customer i.e. the armed forces. And there's a mismatch: defence equipment manufacturers need a minimum order quantity for deals to be profitable. Here the armed forces needs are small, sometimes barely 5% of the minimum required.
Venkataraman Mahadevan, Head of Product Development at Essar Steel, which makes high-grade steel for naval warships, wants the government to permit Indian firms to export excess production which is currently prohibited. Exporting more will help make Indian products internationally competitive; and the government can help by establishing an Indian certification authority which can provide quality certification for these products.
Procedurally, there is a triangular information gap between what the armed forces want, the design specifications issued, and what the private sector can provide. The lack of a single-window information and tendering system means that the navy doesn't know of indigenous substitutes for materials like high-grade steel which are still being imported from foreign suppliers like Russia at exorbitant premiums. A linear, single-window tender process with established purchase requirements and comprehensive oversight will go a long way in ensuring a smooth acquisition process.
Technologically, indigenous development is characterised by long gestation periods. By the time a weapon system enters service, it risks being outdated, like the LCA. Government support for R&D funding will encourage private firms to integrate the latest technology. Experts say that unless the current policy is rectified, such a scenario is at least 'seven to ten years away.'
Despite Defence Minister A.K. Anthony exhorting industry to give up their 'miserly attitude' to investing in defence projects, the ball is firmly in the government's court. A comprehensive solution, according to Ron Watermeyer who runs the South African procurement consultancy of Soderlund and Schutte Ltd., is what his country is doing: moving away from segregated tenders towards supply chain management with government oversight. This will create a level playing field for private firms, facilitate a better exchange of information and provide transparent quality control.
Aakash Brahmachari is a Senior Researcher at Gateway House: Indian Council on Global Relations.
This article was exclusively written for Gateway House: Indian Council on Global Relations. You can read more exclusive content here.
For interview requests with the author, or for permission to republish, please contact outreach@gatewayhouse.in.
© Copyright 2013 Gateway House: Indian Council on Global Relations. All rights reserved. Any unauthorized copying or reproduction is strictly prohibited