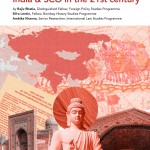 The 20th meeting of the Council of the Shanghai Cooperation Organization (SCO) Heads of States was held virtually on 10th November, 2020. The meeting precedes the SCO Summit to be hosted by India at the end of this month, and for which preparations have been on through the year.
Despite China's dominance in the forum, there is much potential in the SCO-India relationship: an opportunity to keep a check on the Chinese influence, assisting Russia in maintaining regional balance and exploring the vast trade and investment opportunities in the four Central Asian countries of Tajikistan, Uzbekistan, Kazakhstan & Kyrgyzstan. Separately, India has strong and independent relations and ancient ties with all the Central Asian states, and is deepening the bilaterals across several dimensions including security.
India is a valuable potential asset to the SCO, with its ability to connect the grouping to South Asia, Southeast Asia and the Indo-Pacific region through the Act East Policy
The focus of both SCO meetings will be security and development, but India will add another dimension: Buddhism.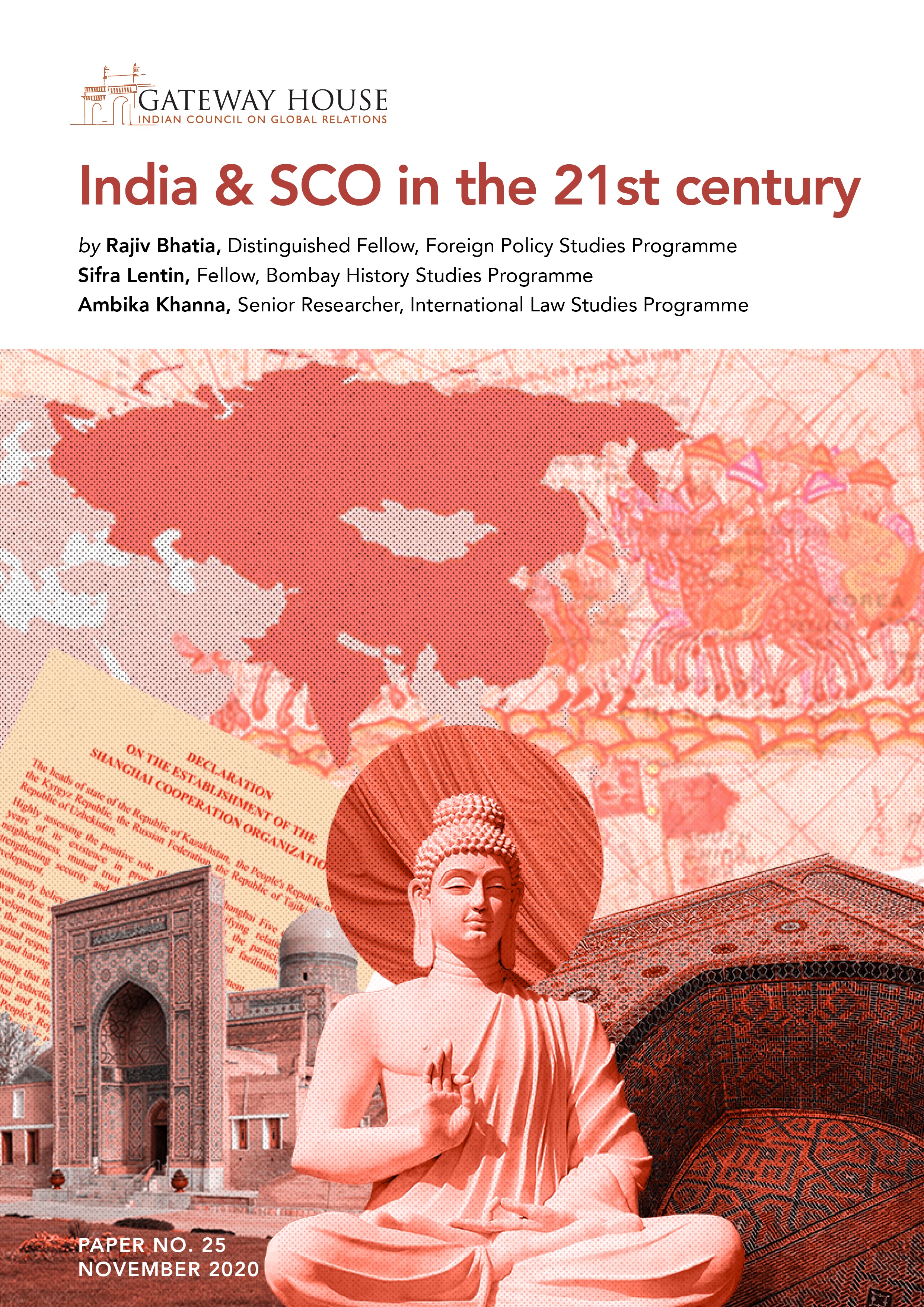 In this compendium of three essays, Gateway House assesses the potential for deepening economic cooperation, asks whether the SCO Charter needs dynamism and revision, and traces the roots of the regions's Buddhist presence, back to India.
You can download the PDF version of this paper here.
Rajiv Bhatia is Distinguished Fellow, Foreign Policy Studies Programme, Gateway House.
Sifra Lentin is Fellow, Bombay History Studies Programme, Gateway House
Ambika Khanna is Senior Researcher, International Law Studies Programme, Gateway House. 
This paper was exclusively written by Gateway House: Indian Council on Global Relations. You can read exclusive content here.
For interview requests with the author, please contact outreach@gatewayhouse.in. You can view the press release here
© Copyright 2020 Gateway House: Indian Council on Global Relations. All rights reserved. Any unauthorized copying or reproduction is strictly prohibited.