---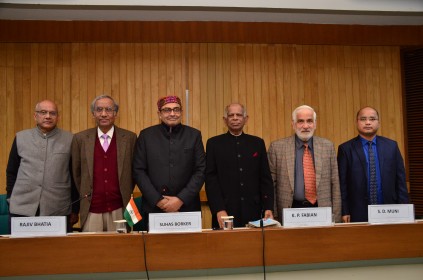 ---
On 4 January 2018, Ambassador Rajiv Bhatia, Distinguished Fellow, Foreign Policy Studies at Gateway House, participated in a panel discussion on 'Rohingyas: Geopolitics, Morality and International Law' organised by Working Group on Alternative Strategies at India Habitat Centre, New Delhi.
Other panellists at the event include: Senior Advocate Colin Gonsalves, Ambassador Rajiv Bhatia, CFTV NEWS Editor Suhas Borker, Ambassador K. P. Fabian, Professor S. D. Muni and Dr Nehginpao Kipgen and Ambassador Shyam Saran.
Ambassador Bhatia gave a presentation on the topic, which can be found here.