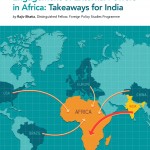 The Government of India has been paying greater attention to the India-Africa engagement since 2014, but Africa still struggles to be considered a top priority, in the fullest sense. The need is for assessing correctly the nature of 'the third scramble' for Africa i.e., to examine the broader geopolitical landscape where about a dozen foreign powers have been engaged in mutual competition, while expanding and deepening their cooperation with the continent. Four distinct categories of Africa's external partners are: China, the West, Asia and others. A critical analysis of their policies and strategies reveals that all of them are guided by a spectrum of motivations such as assisting Africa, benefitting from its resources and markets, and seeking geopolitical influence. But the exact mix of these motivations varies from country to country.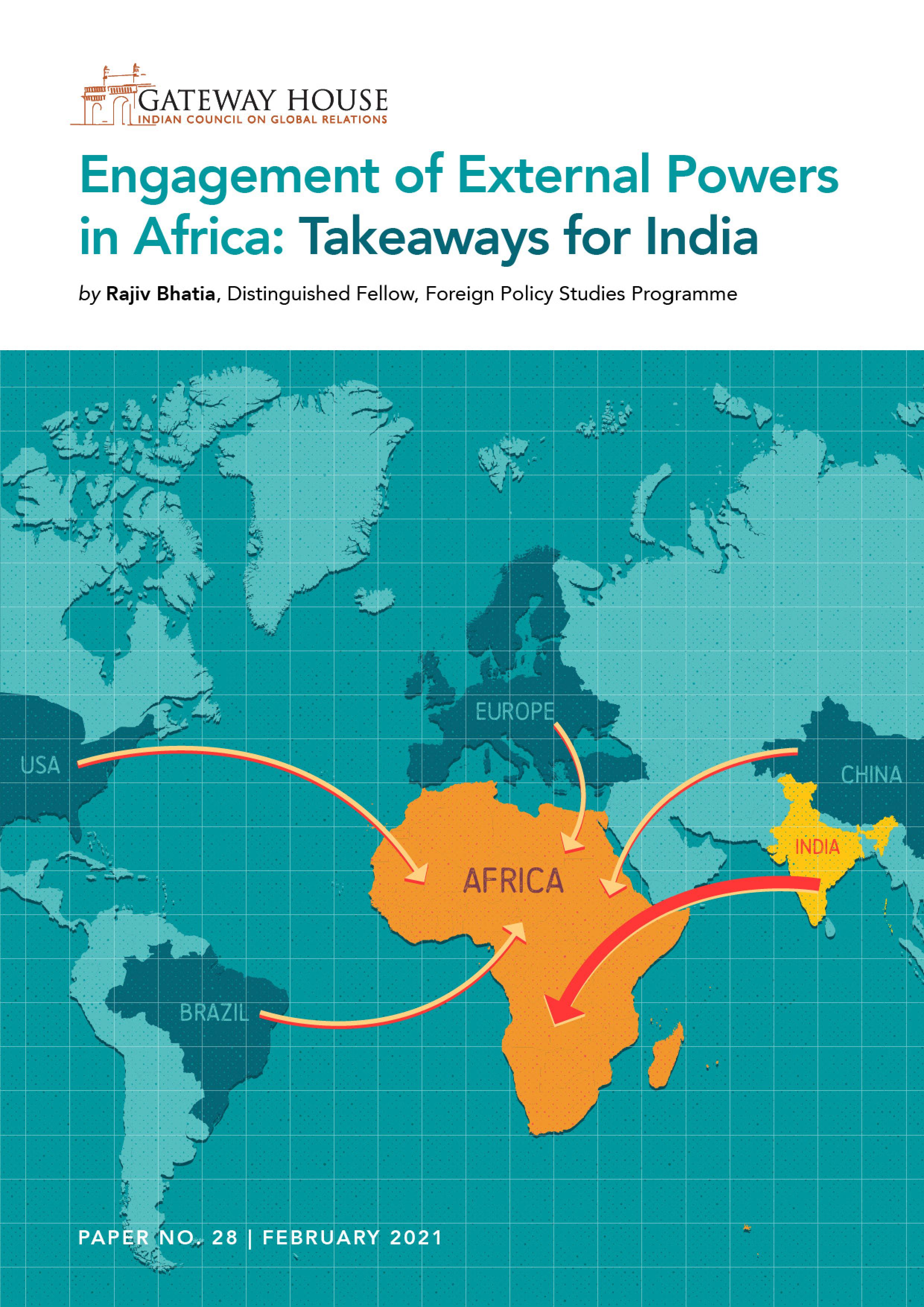 India's relationship with Africa, when viewed in the longer historical perspective, makes it unique, for its faith in equality and mutual benefit, need-based assistance, and a partnership that respects Africa's agency. But this engagement needs constant sustenance.
Key takeaways for India:
The India-Africa Forum Summit should be held every three – not five – years.
Cultivation of economic relations should be accorded the highest priority.
A 21st century complexion may be imparted to the partnership by leveraging digital, medical and space technologies.
A strong plea has also been made for giving India's Africanists necessary resources to enable them to undertake deeper studies of important but complex developments unfolding in Africa today.
You can download the PDF of the paper here.
Amb. Rajiv Bhatia is Distinguished Fellow, Foreign Policy Studies Programme, Gateway House.
This paper was exclusively written for Gateway House: Indian Council on Global Relations. You can read more exclusive content here.
For interview requests with the author, or for permission to republish, please contact outreach@gatewayhouse.in
© Copyright 2021 Gateway House: Indian Council on Global Relations. All rights reserved. Any unauthorised copying or reproduction is strictly prohibited.