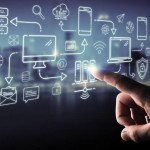 These keynote remarks were delivered by Ambassador Rajiv Bhatia, Distinguished Fellow, Gateway House, at the panel discussion on Emerging and Critical Technologies in the Indo-Pacific: Opportunities and Challenges, organised by the Kalinga Institute of Indo-Pacific Studies.
The subject of our discussion today could not be more relevant. 
The world which we find ourselves in today is experiencing the greatest use and misuse of technology ever seen. The rapid rise of technology, both hardware and software, is resulting in lethal weaponry, lethal information and the weaponization of ordinary things like cell phones, data cables, computers and satellites. Wars are begun with misinformation campaigns, several months before conventional campaigns are started. I am talking about the Ukraine crisis. This continues. Within China, the domestic information flow is different from China's external information flow. 
While Europe looks like the current battlefield, the prize for domination is really the Indo-Pacific. We have seen how the US-ASEAN and the Quad meetings became front-and-centre last week, pushing the Ukraine war to be the fifth page of the newspapers. That's because there is so much at stake. The Quad itself, which started as a loose collaboration by democracies, flirted briefly with being a military engagement, eventually settled its focus on what really matters: technology and economics.
Let me name a few – some of which were studied last year by Gateway House in a deeply researched task force for the Quad agenda, as also in a significant paper on India in the Indo-Pacific, published this year.
Cybersecurity

5G and 6G
Satellite technology
Critical minerals
Green Hydrogen
Technology governance (Data protection laws and standards)
Pharma
Rules, regulations and standards for everything
I will address just some of these, so our panelists can come forward with their ideas.
Emerging technologies and critical minerals:
The world is shifting towards renewable energy, and electric vehicles are gaining ground over the internal combustion engine. The market value of Tesla, an electric-car maker, is worth more than the world's five largest automakers combined. But these emerging technologies are dependent on certain minerals – lithium, rare earths, cobalt and nickel. The batteries used by electric vehicles, cell phones, tablets and laptops require lithium and cobalt in large quantities. Electric motors and wind turbines require powerful magnets made from rare earth minerals. 
Some of the critical mineral supply chains are dominated by a single country – for instance, the Democratic Republic of Congo is the world's primary supplier of cobalt and rare earths, while China dominates in gallium and polysilicon production. Overdependence on a single country for any critical mineral is a serious concern. And the mining industry has raised severe environmental concerns, allegations of labour rights violations, and complaints about poor mining practices of these critical minerals.
The world can move to deep-sea mining, but this also has environmental concerns – especially in the Indo-Pacific, which is replete with resources. 
A solution is to have global regulations, and a strict watch, but for those countries not abiding by established rules, these are not deterrents.
So what is to be done?
Cybersecurity:
Fintech is making everyone's life easier, and helping the poor receive their dues with no corruption, and fast. Cryptocurrencies and digital currencies are becoming popular. But the ever-present threat is cyber attacks, which can take down not just our banking systems, but also our electric grids and transport. Ransomware is another new form of warfare.
For the Indo-Pacific, which comprises developed and developing countries, the key is using open-source systems, which don't need breaking into – they are open. India's open-source India Stack is one such option for all countries in the region to work off, especially in finance. This will soon spread to governance.
Separately, cyber threats in the Indo-Pacific have increased over the past decade. They come in two forms: one, cyberattacks by state and non-state actors with geopolitical motives, and two, offenses committed by cybercriminal syndicates with occasional support and involvement of state actors. China and North Korea are leading state malicious actors – both are in the Indo-Pacific. 
India has elevated its cyber profile in the last decade by making cyber security a domestic policy priority and by sharing its expertise and experience with other countries in the Indo-Pacific. Other countries should too.
Technology governance:
The use of technology among middle-income and developing countries is growing. They too are vulnerable. India has taken a step forward, developing a techno-legal architecture for empowering owners of data generated by, and through, these systems. 
The Data Empowerment & Protection Architecture, or DEPA, will ensure that individuals have control over their own information and data under laws that allow its use to be audited and managed.
This holds great importance for the Indo-Pacific, the world's fastest-growing, most diverse, and therefore most data-rich region. India has the second-most digitized citizenry after China, and Indonesia is the world's third-largest user of social media, while Kenya has overcome its lack of a robust banking system to become a global hub of fintech innovation. These countries are targets of tech misuse and cyber attack. 
Very few democratic countries are focused on the governance of technology. The US has no national data protection law; neither does the UK or Japan. Australia's is limited. India then offers the best example.
As we aim to make the Indo-Pacific a free, safe and open region, the Indian system's promotion of a free and open internet with individual ownership and control of data, can become the norms by which Indo-Pacific nations can stay secure and open. 
Green hydrogen:
A great and doable idea, and now the magic word for energy independence. Hydrogen, which can be generated from water via electrolysis using renewable energy, can resolve many of the issues of renewable energy that needs batteries – which use critical minerals like lithium, all bad for the environment. Hydrogen can be produced when renewable energy is available and stored in bulk, which solves the intermittency problem. Green hydrogen plants – which will produce hydrogen using renewable energy, are currently under construction or in operation in several countries. In the Indo-Pacific, Japan is experimenting with it in transportation and South Korea, is experimenting with green hydrogen in electricity generation. Both can share their technology with countries like India which can test it at scale, and then share it with smaller Indo-Pacific states such as Sri Lanka and Bangladesh. It will require funding to be on favourable terms to be viable; green hydrogen should not be allowed to lead to white elephants like the Hambantota Port or debt traps for host nations. 
Finally, there is Pharma: 
Apart from India and the US, there are no other countries in the US which have formidable, global pharma businesses. The vaccine shortage revealed all: China's is questionable, Japan's is minute, and Australia has none. 
The US' engagement with the Indo-Pacific on pharma has been through its private sector; India's has been too, but affordably and with government support. India has donated the maximum vaccines in the world, especially to developing countries which were denied affordability and accessibility during the pandemic.
However, India lacks research capacity and capability. It is time to incentivize Indian companies and academic institutions to invest in research so that the new biotechnologies in pharma can become accessible to all in the region. Already there is talk of the future flu shots incorporating the Covid vaccine formulations into it. This research is sadly being done in the US and Europe, not in India or any other parts of Asia. 
Ambassador Rajiv Bhatia is Distinguished Fellow, Foreign Policy Studies Programme, Gateway House.
For interview requests with the author, or for permission to republish, please contact outreach@gatewayhouse.in.
© Copyright 2022 Gateway House: Indian Council on Global Relations. All rights reserved. Any unauthorized copying or reproduction is strictly prohibited.