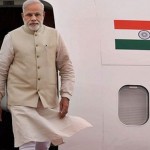 Ever since he was elected prime minister in May 2014, Narendra Modi has travelled abroad frequently. Apart from establishing a personal rapport with world leaders, he has prioritised three objectives —    attracting foreign direct investment (FDI) into the country, engaging with the 20 million-strong Indian diaspora around the world, and raising the profile of India's participation in multilateral and regional forums.
A strong underlying purpose of Narendra Modi's active overseas promotion of India as an ideal investment destination is to complement his domestic agenda of economic reforms. Given the shortage of domestic resources, he needs foreign investment for an infrastructure buildout and to jumpstart his flagship programmes like Make in India, Digital India, Skill India, and Startup India. Only then can India hope to become the next growth engine of the global economy.
The numbers speak for themselves. The President, Vice-President, Prime Minister and External Affairs Minister made a total of 88 outbound visits[1]. The Prime Minister himself has visited 33 countries to date, of which 26 were exclusively bilateral visits. This government's regional and thematic diplomacy has been expressed through prime ministerial-level participation in multilateral forums like the BRICS summit in Brazil and Russia, 18th SAARC summit in Kathmandu, the East Asia Summits in Myanmar and  Malaysia, G20 summits in Australia and Turkey, the ASEAN-India Summit in Malaysia, the Shanghai Cooperation Organization summit in Ufa (Russia),  and the 21st meeting of the Conference of the Parties to the United Nations Framework Convention on Climate Change in Paris, to promote India's security, trade, and development interests[2].
Then, there are the incoming visits. India has hosted a total of 66 visits, of which 14 were state visits, and 30, bilateral visits at the foreign minister's level, 7 official visits and multilateral summits like the India-Africa summit attended by representatives of 54 African governments[3].
What do these visits cost?  The cost of presidential and vice presidential visits are shared between various ministries while that of the prime minister is borne by his own office as well as through cabinet tour expenses provided for in the home ministry budget.  To get some idea of the amounts involved, we can consider that the prime minister's travels abroad to seven countries – for  three exclusively bilateral visits and four multilateral visits in the first six months of his term cost the exchequer Rs. 77 crores[4]. By simply multiplying this by 26 bilateral visits and 10 multilateral visits, the cost adds up to approximately Rs. 400 crores for the prime minister alone[5].
All this activity, including the preparatory groundwork done by the Ministry of External Affairs (MEA) and its outposts, yields many intangibles —- a higher global profile, greater understanding with countries regarded as strategic partners, and improved bilateral cooperation —  and more tangible but still difficult to measure achievements —- multilateral agreements concluded, greater trade volumes, and access to technology. One variable that can be measured is foreign direct investment (FDI), and since the Modi government came to power, India has had $214 billion in foreign financial commitments inclusive of State (eg. China- 11.3$ billion, Japan– 33.2$ billion, UAE – $75 billion), private sector and multilateral institutional project commitments[6].
Since Modi came to power, $45.8 billion FDI has already flowed in by September 2015. It is possible that some of this may be unrelated to the current government's outreach, but it is undeniable that more has come in than previously – for instance, $30.9 billion came in 2014-2015 compared to $24.2 billion  in 2013-14 and $22.4billion in 2012-13[7].
The real task of engaging and supporting the government's strategic, economic, and diaspora agendas—of bringing in investment, technology, and knowhow—ultimately lies with the MEA and its diplomatic missions abroad. MEA is in fairly straitened circumstances with its small number of diplomats (900)[8] as well as its budget, which was only Rs. 14,967 crores in 2015–16.[9] Developing countries like Brazil have 1,200 diplomats, and China, more than four times our number. We are also least represented in terms of diplomats per million of the population, with a ratio of only 0.8 diplomats per million. Tiny Singapore has every million of its population represented by approximately 123 diplomats, and even Pakistan scores better than us on this count, with almost 2 diplomats for every million[10].
The need to increase our diplomatic strength cannot be stressed enough, given that diplomats also engage in negotiating multilateral agreements relating to security, trade and climate amongst other issues. We need skilled recruits with multifarious skills, but particularly from the legal field, to navigate these complex terrains.
Our aid commitments to our South Asian neighbours as well as sub-Saharan Africa constitute 60% of the MEA's budget, but for these commitments to be implemented in a timely way, we need more diplomats with training in project implementation so that we may transcend the old criticism "that Indians talk while the Chinese do".
There is work to be done too at home at the state and city level. While pursuing our model of competitive federalism, we need an MEA official to advise those states that border our South Asian neighbours. This is especially true for states such as Punjab, West Bengal, and Tamil Nadu, in their dealings with Pakistan, Bangladesh, and Sri Lanka respectively. A city like Mumbai, with 66 consulates [11] and an increasing number of visits by foreign delegations, and other investment destinations like Bengaluru and Hyderabad also require an MEA representative.
The MEA has had some increase in its allocations in the last two years – by 6.5% to Rs 12,620 crores in 2014-15 and by 18.5% to Rs 14,966 crores in 2015-16. Of these increases in the budget, 46% in 2014-15 and 80% in 2015-16 was to the aid budget. The portion allocated to MEA for their missions and their administrative costs marginally increased by 11.1% to Rs. 4,912 crores in 2014-15, and by 6.5% to Rs.5,232 crores in 2015-16[12].
To get a sense of how small these outlays are, the amounts surrendered by the Defense Ministry from its unspent capital outlay has been Rs.7,869 crores in 2013-14 and Rs 12,623 in 2014-15,  the latter amount almost as large as the total budget of the MEA for that year[13].
If the government hopes to realise the full benefit of its heightened engagement abroad, it has to both push for economic domestic reforms and revitalise its diplomatic corps with greater human and financial resources.
Neelam Deo is Co-founder and Director, Gateway House: Indian Council on Global Relations; She has been the Indian Ambassador to Denmark and Ivory Coast; and former Consul General in New York.
This article was exclusively written for Gateway House: Indian Council on Global Relations. You can read more exclusive content here.
For interview requests with the author, or for permission to republish, please contact outreach@gatewayhouse.in.
© Copyright 2016 Gateway House: Indian Council on Global Relations. All rights reserved. Any unauthorized copying or reproduction is strictly prohibited
References
[1] Ministry of External Affairs, Government of India, Outgoing Visits, < http://www.mea.gov.in/outgoing-visits.htm?2/outgoing_visits>
[2] Ibid
[3] Ministry of External Affairs, Government of India, Incoming Visits < http://www.mea.gov.in/outgoing-visits.htm?2/outgoing_visits>
[4] Prime Ministers Office, Government of India, Details of Foreign Visits, <http://pmindia.gov.in/en/details-of-foreigndomestic-visits>
[5] Note – Bilateral visits are only those that have were exclusively a bilateral visit. A visit to a summit accompanied by a bilateral visit is counted as a multilateral visit for ease of calculations.
[6] Glattli, Laurent, Sameer Patil and Venugopal Ravindran, 'Foreign visits beget foreign investments', Gateway House, 16 February 2016, <https://www.gatewayhouse.in/tracked-foreign-investments-under-modi/>
[7] Ministry of Commerce, Department of Industrial Policy and Promotion, Fact sheet on Foreign Direct Investment,< http://dipp.nic.in/English/Publications/FDI_Statistics/2015/india_FDI_March2015.pdf>
[8] Tharoor, Shashi, India Shastra: Reflections of our time, Aleph Book Compa, 2014.
[9] Union Budget 2015-2016, Government of India, Ministry of External Affairs <http://indiabudget.nic.in/ub2015-16/eb/sbe33.pdf>
[10] Samuel Raja, John, 'No one is talking about India's real diplomatic crisis', Quartz, January 17 2014, <http://qz.com/167746/no-one-is-talking-about-the-real-diplomatic-crisis-in-india/>
[11] Ministry of External Affairs, Government of India, Protocol Division, <http://meaprotocol.nic.in>
[12] Union Budget 2015-2016, MEA
[13] Union Budget 2015-2016, Government of India, Ministry of Defense, <http://indiabudget.nic.in/ub2015-16/eb/sbe28.pdf>