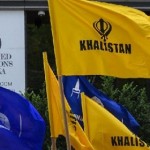 AAP's first electoral victory in the Punjab State Legislative Assembly is the result in part of farmers' support for party leader Arvind Kejriwal's sustained opposition to the Centre's three farm bills.  Another factor may also be the public distance the party seemed to put between itself and radical Sikh constituents—which it did not do in the 2017 polls. This contrasts with India's central government, which has instituted some bans but not openly challenged the extremists, and needs  to evolve an  approach in light of AAP's assembly win.
New Delhi's reticence became evident in the Ludhiana court blast carried out by alleged Khalistani terrorists in December 2021, just months before the election, which came as a rude shock to Delhi's policy circles. These experts, until recently, doubted the possibility of renewed violence for a separate state of Khalistan to be carved out of vast swathes of north and north-western India.
It may explain why India did not actively counter online campaigns to garner support for a separatist Khalistani agenda leading up to the bombing. It appears that the US-based Sikhs for Justice (SFJ) leveraged Pakistani intelligence agency ISI's propaganda machinery on Twitter days before the Ludhiana blast to try to generate sympathy for its cause. Clearly, this was not a one-off effort, but part of a strategically-crafted tactical evolution, given that the same approach was used as an attempt to sway the Punjab elections.
In the lead up to the voting, in excess of 11,000 posts by over 900 fake Twitter accounts were detected by analysts at information security start-up Innefu. The posts spread anti-India narratives relating to the 1984 anti-Sikh riots and anti-farm law protests. According to Innefu co-founder Abhishek Sharma, "The online agenda was used to further the stance of Sikh(s) for Justice, which made overt attempts to influence youth by offering $125,000 to raise Khalistan flags in Parliament on November 26/29." And while there were no takers, and AAP won, the effects of this kind of messaging cannot be underestimated if even a small percentage of the populace is influenced.
Pakistan accuses India of spinning a false narrative regarding SFJ.  But India has done little to counter Khalistani cyber campaigns besides banning pro-Khalistan websites such as those linked to the SFJ.
The task of countering the Khalistani agenda has been left largely to expatriate Indian communities residing in countries like the U.K., Canada, the U.S., and Australia, countries have that have become bastions of Khalistani separatist activity over the last few decades.
At a recent gathering at Gurdwara Shri Guru Singh Sabha in London, Sikh community leaders challenged the anti-India narrative laid out by Khalistanis and their supporters. They did this despite the fact that  they, and the community there, regularly face harassment and threats of violence from expatriate Khalistanis.
Similarly, in February 2021, Indo-Canadian groups organized a 'tiranga rally' in Vancouver which drew more than 350 cars in the city as a symbolic stand of support for the government of India's agriculture laws, and against the violent Khalistani elements at the January farm law protests. The efforts of these pro-Indian groups contrast with the rise of pro-Khalistan Jagmeet Singh's New Democratic Party to the status of kingmaker in Canadian politics.
Khalistanis and Indian expatriates opposed to anti-India sloganeering and online campaigns, clashed at Harris Park in Sydney in 2020, and  the Indian high commission in London in 2019. These conflicts resulted in injuries – some critical – to multiple persons, and created fears regarding potential negative perceptions of Indian communities living abroad.
Despite the  efforts of overseas Indians, the Khalistan movement survives in cyberspace and continues to further its agenda. And while its separatist narrative enjoys little traction in India, its nature and persistence demand attention from the Indian state, which must extend protection and support to its expatriate communities which openly counter pro-Khalistan disinformation spread by Pakistan-sponsored fringe groups.
Aditya Bhan is an Assistant Professor of Economics at FLAME University, Pune.
This blog was exclusively written for Gateway House: Indian Council on Global Relations. You can read more exclusive content here.
For interview requests with the author, or for permission to republish, please contact outreach@gatewayhouse.in.
© Copyright 2022 Gateway House: Indian Council on Global Relations. All rights reserved. Any unauthorized copying or reproduction is strictly prohibited.