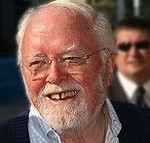 In 1980, when Richard Attenborough's plans to make a film on Mahatma Gandhi were being finalised, there was initially some opposition in the Indian media. Many argued that the National Film Development Corporation should not partially finance the film given that it was being produced and directed by a foreigner.
The debate was re-ignited when Attenborough chose British actor Ben Kingsley to play the role of Gandhi. Many felt that the role should go to an Indian.
Gandhi went on to become an artistic and commercial success. The film won several international awards including eight Oscars. Attenborough won for Best Director, and Kingsley for Best Actor.
Attenborough's enduring achievement was that he forged a narrative about Gandhi as a beacon of the ideal of vasudhaiva kutumbakam – a philosophy that inculcates an understanding that the whole world is one family. The emotional and intellectual impact of the film was a consequence of its depiction of Gandhi's expansive sense of fellow-feeling – defying boundaries of religion, race and nationality.
To do this in a feature film was no small feat. Particularly since truth and non-violence are conventionally deemed to have little dramatic appeal. As the noted writer and teacher of screen writing Anjum Rajabali says it was Attenborough's deep connection with his subject that enabled him to pull off the nearly impossible – "…scripting the life of a person who had abandoned violence and sex, two standard elements of mainstream cinema! And, yet, the film and its script are regarded as text-book fare for student filmmakers!"
Through a careful selection of events and moments from Gandhi's life, the film helped viewers understand why even some of his enemies held Gandhi in affection, if not reverence.
This selection left out more complex elements and details of Gandhi as a fallible human-being. That was not Attenborough's mission and correctly so.
Gandhi, the historical being, was as much inspired by Jesus' Sermon on the Mount, as he was devoted to living by the teachings of the Bhagvad Gita. By subtly conveying the essence of this continuum, Attenborough did much more than communicate Gandhi's life story. He left behind a convincing narrative about what lies beyond hatred and sectarian conflict.
Rajni Bakshi is the Senior Gandhi Peace Fellow at Gateway House
This blog was exclusively written for Gateway House: Indian Council on Global Relations. You can read more exclusive content here.
For interview requests with the author, or for permission to republish, please contact outreach@gatewayhouse.in.
© Copyright 2014 Gateway House: Indian Council on Global Relations. All rights reserved. Any unauthorized copying or reproduction is strictly prohibited