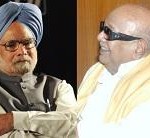 The on-television negotiations between the national United Progressive Alliance government and its ally the Dravida Munnettra Kazhagam (DMK) from Tamil Nadu on whether to support the Resolution in the UN Human Rights Council (UNHRC) against Sri Lanka, are an extraordinary evolution in the conduct of India's foreign policy. The DMK has withdrawn support of its 18 members of Parliament, leaving the UPA government with a thin majority and a dipping stock market.
This situation has arisen because in its take-no-prisoners style of negotiations, the DMK had demanded not only that India vote for the once-again U.S.-sponsored Resolution to censure Sri Lanka on the human rights abuses committed in the closing weeks of the war against the LTTE in 2009, but also ensure that the abuses be designated "genocide" and demand an independent international probe.  The characterization of genocide carries obligations on the international community to begin acting against Sri Lanka.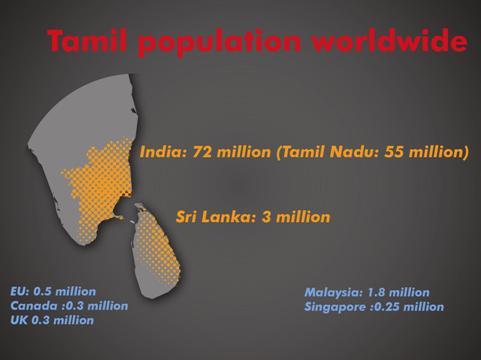 Last year, buckling in to the demands of the Tamil parties, India voted in favour despite our long-standing and principled position that we do not support country-specific Resolutions. Responding to Sri Lankan criticism, India claimed to have diluted the harsher, more intrusive provisions of that text, making the Sri Lankan government rather than international agencies responsible for Tamil rehabilitation. Therefore this year the Tamil parties sought to out-compete each other to demand more stringent language critical of Sri Lanka. The DMK is now offering a solution worse than the disease: a Resolution in the Indian Parliament censuring Sri Lanka, when we have just passed a Resolution censuring Pakistan for a similar action relating to Afzal Guru.
The tragedy of this charade is that the very objective of everyone's concern, the Tamil minority, will be less and less protected in a Sri Lanka where President Rajapaksa was re-elected in 2010 with a 57.8%majority. His challenger, former army chief Sarath Fonseca who got with 40% of the vote, including that of the Tamil parties, is languishing in jail. The  influence of the West, where a mobilized Sri Lankan Tamil community has sought to keep its cause alive, has already been diminished by the countervailing support of China. Now India's efforts on behalf of Sri Lankan Tamils will be even more brazenly ignored by a government riding high on nationalism and ethnic chauvinism.
The negative fall-out in our maritime neighbourhood is manifold.  The fight against piracy has brought an unprecedented 40 navies into the Indian Ocean. China's rising economic profile has established it as a reliable partner in Sri Lanka and the Maldives. In this tumult, our long, carefully-nurtured relationship with the Maldives is eroding in tandem with rising Islamic fundamentalism, damaging its own infant democratization.
Opportunistic actions such as our vote on Sri Lanka in the UN HRC taken to pacify internal political demands, usually extract a price in the international arena.  We should now anticipate a further decline in our regional and international credibility.  We may also face harsher criticism of the handling of protest in Jammu and Kashmir and our turbulent North-eastern states from spiteful neighbours like Pakistan. We would also be vulnerable in fora where we are absent such as the Organisation of Islamic Countries. It will be only a matter of time before some one of our current friends in the West sponsor a similar Resolution against us in the UNHRC itself.
Ambassador Neelam Deo is Director of Gateway House: Indian Council on Global Relations and former Ambassador to Denmark and former Joint Secretary for Myanmar, Sri Lanka, Nepal and Bangladesh. Follow her on Twitter@AmbassadorDeo
An earlier version of this article was published on 20 March 2013, in the print edition of The Economic Times, with the title the 'West will want similar resolution against us.' You can read the article, online, here.
This article was exclusively written for Gateway House: Indian Council on Global Relations. You can read more exclusive content here.
For interview requests with the author, or for permission to republish, please contact outreach@gatewayhouse.in.
© Copyright 2013 Gateway House: Indian Council on Global Relations. All rights reserved. Any unauthorized copying or reproduction is strictly prohibited.