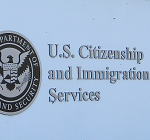 The giant 844-page immigration reform bill is a mammoth effort to rationalise the American system. But tucked within it is a pointed arrow aimed directly at Indian IT companies that use H1-B and L-1 temporary visas to bring workers to the U.S.
The U.S. Congress is currently debating the bill and it may yet evolve. However, the page-and-a-half worth of provisions penalising Indian IT companies – the biggest users of the two visas – are likely to remain.
The bill does propose raising the annual cap on H1-B visas from 65,000 to 110,000 which could go up to 180,000 depending on the demand for high-skilled jobs. But the good may come with a lot of bad and the ugly if the bill by the so-called "Gang of Eight" senators (including four Republicans and four Democrats) survives without changes. The outcome will be known by mid-May, when the Congressional hearings on the bill and the legislative process are complete.
This is faster-than-normal speed for U.S. legislation, mainly because U.S. President Barack Obama and the Democrats failed to get their vital gun control legislation through Congress. Consequently, Obama has made immigration reform his next priority – with a push to win – in order to solidify the party's support among his large Hispanic supporter base who will actually be the main beneficiaries of the immigration bill.
In the process, however, Indian companies are likely to be the losers. The sentiment against them for "misusing" the H1-B visa is running at an all-time high. Senator Dick Durbin, a member of the Gang of Eight and a long-time critic of the H1-B program, actually named Infosys, Tata Consultancy Services and Wipro for "abuse" of the system.
"Americans would be shocked to know that these H1-Bs are not going to Microsoft…They're going to these outsourcing companies," he said on April 22 at a hearing of the Senate Judiciary Committee. The result is stringent provisions designed to target Indian IT companies in all manner except in name.
The bill may be in violation of the General Agreement on Trade in Services (GATS) and spark a case against the U.S. in the World Trade Organisation.
More critically, in its current form, the bill could decimate the business and business model of Indian IT companies.
Ironically, the research and intellectual input behind the hard stance has come from two men of Indian origin – Ronil Hira, a professor of public policy at Rochester Institute of Technology, New York, and Neeraj Gupta, CEO of Systems in Motion and himself a H1-B beneficiary. The two have testified on Capitol Hill and have been riding the airwaves, talking about "cheap indentured workers" from India.
Hira told the Senate Judiciary Committee last month that the H1-B program had three fundamental flaws: employers can legally hire workers at substantially lower wages than American workers; American workers don't have the first shot at these jobs and oversight of the H1-B program is "nearly non-existent." Hira also opposed raising the cap on H1-Bs, saying there is no "systemic shortage" of American workers in the so-called STEM (science, technology, engineering and Math) areas of labour markets.
So how did it come to this stage? The climate on Capitol Hill is certainly not salubrious given the weak state of the economy and persistent unemployment at 7.6 percent. In such times, it is always easier to pick on the outside rather than fix the inside.
That apart, it is hard to ignore the fact that Indian IT companies are among the top ten beneficiaries of the H1-B, filling most of the spots as soon as the process begins every year. Over the years they have earned a reputation for displacing American workers and bringing low-wage professionals from India.
The quick grabbing of H1-B visas apparently has left big U.S. tech companies with a shortage of skilled professionals. Even though the likes of Microsoft, IBM and Google support the H1-B program because they use it too, they find the cap already reached when they need H1-B workers for themselves. They support tougher H1-B compliance.
American IT giants are also upset with India for the "Buy Indian" policy, which restricts technology imports and mandates that a certain market share of each product go to Indian suppliers. The policy is aimed at creating a manufacturing base for India, but India is also concerned that foreign equipment can contain spyware and threaten national security.
It appears that U.S. companies have decided to hit back through the U.S. Congress by using their lobbyists to spread the message against Indian companies on the abuse of H1-B visas just as the immigration debate was shaping up. The lobbyists unleashed on Capitol Hill portrayed Indian companies as "body shoppers."
Unfortunately, it didn't take much for the message to sink in, especially among Democrats. There is a ready well of anti-outsourcing feeling in the United States, which has grown sharper over the past five years since the 2008 meltdown. Representatives of India's industry associations such as NASSCOM, CII and other concerned partners are trying to argue their case with the Gang of Eight, but radical change is unlikely. India has very few sympathisers on this issue in Washington.
Indian ambassador to Washington Nirupama Rao has met a few key senators to find a way out, but so far there is no progress. Some have argued that India could link this to other issues but the Indian industry is largely against starting a tit-for-tat routine and a virtual trade war.
The proposed new bill places an enormous burden on companies that are dependent on H1-B visas – mainly the Indian IT firms. They already suffer under the so-called 50/50 rule – if a company employs more than 50 people and more than 50% of them are on H1-B or L-1 visas, it must pay an additional $2,000 in visa fees, it must attest it has not displaced U.S. workers and doesn't intend to and that it has made a "good faith" effort to recruit U.S. workers.
New provisions place restrictions on the number of H1-B or L-1 visas a company can use and raises the visa fee by an additional $5,000 per visa if more than 30% and less than 50% of the company's employees are dependent on those visas. If a firm has more than 50% of its workforce on H1-B visas, it pays $10,000 per application. The bill also mandates that higher wages be paid according to a complex formula. In addition, all employers would be required to post those jobs on the Department of Labor website and offer them to any U.S. worker who applies and is equally qualified. While restrictions proposed are more onerous, the criteria for starting investigations for alleged violation of visa rules, have been relaxed. Fines have been doubled to as much as $70,000 per violation and the time span for filing complaints increased from one year to two years.
There are two positive provisions: a grace period of 60 days for H1-B workers who lose their job so they don't become illegal; it gives them a chance to move and find another job. The bill also allows spouses to work if the country from which they come permits the same benefit to U.S. workers.
The National Foundation For American Policy, a Virginia-based think tank focusing on trade and immigration issues, has criticised the bill in a 10-page report. It essentially said the bill would encourage U.S. companies to send more jobs abroad and hire foreign workers in foreign locations, rather than bring more jobs home. The wage formula as proposed would require companies to pay foreign workers a higher wage than a comparable U.S. professional. It is designed to "place foreign nationals out of the job market."
Under GATS, the U.S. is committed to providing a specific number of work visas. Biswajit Dhar, director-general, Research and Information Systems in India was quoted by The Hindu Business Line as saying that the U.S. cannot "put conditions" on the work visas to be issued to foreigners every year. "We have kept a strict watch on the developments and would take action when required," Dhar said.
The decision by India on whether to haul the U.S. to the WTO will surely be political and fraught with consequences. But clearly, the strong language by the Gang of Eight shows the bubbling anger on Capitol Hill. It is not solely caused by one issue but a host of trade and bilateral issues, which have not been managed well by New Delhi. The H1-B issue is the last straw for them.
Seema Sirohi, an international journalist and analyst, is a frequent contributor to Gateway House: Indian Council on Global Relations. Seema is also on Twitter, and her handle is @seemasirohi
This article was exclusively written for Gateway House: Indian Council on Global Relations. You can read more exclusive content here.
For interview requests with the author, or for permission to republish, please contact outreach@gatewayhouse.in.
© Copyright 2013 Gateway House: Indian Council on Global Relations. All rights reserved. Any unauthorized copying or reproduction is strictly prohibited.