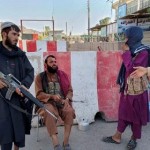 On April 14, U.S. President Joe Biden announced that the U.S. will withdraw troops from Afghanistan before September 11, the 20th anniversary of the 9/11 attacks.[1] He also urged other regional powers – Pakistan, Russia, China, India, and Turkey – to support Afghanistan. The North Atlantic Treaty Organization (NATO) followed Biden by announcing that it too will withdraw troops from Afghanistan by the same date.[2]
President Biden's decision will end the U.S.' 'longest war' but leaves Afghanistan at the mercy of a resurgent Taliban, biding its time to take over Kabul. This has the potential to amplify the terrorist threat to India and the region.
India reacted to the U.S. decision by striking an optimistic but cautious note, as evident from the statements of External Affairs Minister Dr. S. Jaishankar and Chief of Defence Staff, General Bipin Rawat.[3] [4] In reality, much uncertainty exists about the post-September 2021 situation. A peace process currently underway between the Afghan national government and the Taliban shows no progress towards a negotiated settlement: a crucial meeting scheduled in Istanbul on April 24 was postponed when the Taliban refused to participate.[5]  Without a political settlement, civil war and a Taliban takeover of Kabul seems certain in months, if not weeks. By projecting the U.S. and Western troops as 'invaders', the movement has always sought to outrun them, often taunting them that "You've got the watches, but we've got the time".[6]
It has already begun to show its muscle. A recent UN report noted that civilian deaths in Afghanistan were up nearly 30% in the first quarter of 2021, most caused by the Taliban.[7]
Taliban's strengthened position impacts India's interests in several ways.
Since 2001, Taliban has repeatedly attacked Indian interests in Afghanistan including the 2008 attack on the embassy in Kabul and 2014 attack on the consulate in Herat.[8]
It is inevitable that the Taliban's return to Kabul will galvanise anti-India terrorist groups in Pakistan. These include the Lashkar-e-Taiba (LeT) and Jaish-e-Muhammed (JeM) which are specifically targeting Kashmir. Since the withdrawal of Article 370 in August 2019, security forces in Kashmir have maintained an upper hand over the terrorist groups. But a potential Taliban success threatens this advantage.
There's also Pakistan, which has controlled the movement and sheltered its leadership for decades to gain 'strategic depth' against India. India has led in Afghanistan through development and Pakistan, through increased violence by Taliban-linked groups such as the Haqqani network. This subcontinental competition for influence in Afghanistan is unlikely to temper.
Domestically, the Pakistani Punjabi establishment is anxious about a stronger Taliban's stance on Pashtun nationalism. Any potential mobilisation of this sentiment may revive demands for Pashtunistan, carved from the Pashtun-dominated areas of Pakistan – Khyber Pakhtunkhwa and northern Balochistan – and Afghanistan. This is exacerbated by no Afghan government, including Taliban, having yet recognised Durand Line, the Afghanistan-Pakistan border and dreams of getting the region back.[9]
The upset caused by a revival of secessionist Pashtun nationalism, may be a tantalising prospect for some in India. But the benefits of such a development may prove transient if it creates additional terrorist safe-havens. Notably, the Taliban strongholds of Kunar, Nangarhar and Nuristan bordering Pakistan have regularly sheltered LeT and JeM cadres.[10]
Regionally, there are two powers in play in the Afghanistan end-game: Russia and China. How China adjusts to the new reality in Afghanistan has implications for India. China has long sought Afghanistan's mineral resources including the Aynak copper mine.[11] In addition, Afghanistan forms an important corridor for China's plans to connect Central Asia with Europe, under the Belt and Road Initiative. Beijing pursued this economic agenda on the back of the U.S. and NATO's security effort. But once the Western troops leave, China may find it difficult to pursue its economic plans, unless it decides to get militarily involved in Afghanistan. Complicating its calculations is the growing Uighur separatism in Xinjiang, and the worry of Uighur terrorist groups operating on Afghan soil.[12]
There are some Afghan officials who dispute the certainty of Taliban's takeover.[13] They argue that while Western troops' departure removes a deterrent for the Taliban, it also creates a challenge for the group. The Taliban had taken the moral high ground by justifying its violence as a response against the 'invaders'. But once the 'invaders' are gone, so is their justification for violence. This may put greater pressure on the group to renounce violence and negotiate with the Ashraf Ghani government in Kabul.  Whether the Taliban yields to this pressure depends on the ability of the other Afghan factions to mobilise popular opinion against the Taliban and safeguard their interests.
Behind these shadows, India must act on the political front to protect its interests.
India has to maintain its relevance in the Afghan peace process by shedding its traditional reluctance to talk to the Taliban. Given its history of antagonism towards the Taliban, India has steadfastly maintained an anti-Taliban stance except for the highly publicised meeting in May 2017 between the Indian Ambassador to Afghanistan and Gulbuddin Hekmatyar, leader of Hizb-e-Islami.[14] Building on this, opening a line of communication with the Taliban makes sense given that the group will remain a critical player in any future political arrangement in Afghanistan. It also gives India a chance to counter  Pakistani influence over hardliner elements linked to the Taliban, like the Haqqani Network.
A successful political outreach will help India protect and expand its developmental assistance initiatives in Afghanistan despite an unstable security situation. It also secures India's economic interests in the broader region: Afghanistan is critical for India's access to the Central Asian energy markets and connectivity projects like the International North–South Transport Corridor, which when ready, will considerably reduce the time taken to transport freight between India and Central Asia.[15]
The political outreach to Taliban needs to be balanced by expanding training assistance to the Afghan security forces. This can be done by widening its scope to include sectors like the paramilitary and judiciary. India can build the skill sets of the Afghan police by imparting training in forensic investigation, intelligence-gathering and analysis and community policing – skills which will not only add capacity but also professionalise the force.
Thus can India reduce the adverse impact of a deterioration in Afghanistan's security situation.
Sameer Patil is Fellow, International Security Studies Programme, Gateway House.
This article was exclusively written for Gateway House: Indian Council on Global Relations. You can read more exclusive content here.
For interview requests with the author, or for permission to republish, please contact outreach@gatewayhouse.in.
© Copyright 2021 Gateway House: Indian Council on Global Relations. All rights reserved. Any unauthorized copying or reproduction is strictly prohibited.
References:
[1] The White House, 'Remarks by President Biden on the Way Forward in Afghanistan', 14 April 2021, <https://www.whitehouse.gov/briefing-room/speeches-remarks/2021/04/14/remarks-by-president-biden-on-the-way-forward-in-afghanistan/> (Accessed on 1 May 2021).
[2] North Atlantic Treaty Organization, 'Joint press point by NATO Secretary General Jens Stoltenberg, US Secretary of State Antony Blinken and US Secretary of Defense Lloyd J. Austin III', 14 April 2021,<https://www.nato.int/cps/en/natohq/opinions_183061.htm?selectedLocale=en> (Accessed on 1 May 2021).
[3] Ministry of External Affairs, Government of India, 'External Affairs Minister participates in a panel discussion at the Raisina Dialogue 2021- "Junction Kabul: The Road to Peace" (April 16, 2021)', 17 April 2021, <https://www.mea.gov.in/interviews.htm?dtl/33809> (Accessed on 1 May 2021).
[4] Observer Research Foundation, 'Future of Conflict: How Will Democracies Respond?', YouTube, 15 April 2021, <https://www.youtube.com/watch?v=bhFEzHfAWYM> (Accessed on 1 May 2021).
[5] Tim Willasey-Wilsey, 'Istanbul Summit: Last chance for Afghanistan', Gateway House, 26 April 2021, <https://www.gatewayhouse.in/istanbul-summit-last-chance-for-afghanistan/> (Accessed on 1 May 2021).
[6] Steven Pressfield, The Warrior Ethos (Los Angeles and New York, Black Irish Entertainment LLC, 2011), p. 17.
[7] United Nations Assistance Mission in Afghanistan, 'Afghanistan First Quarter Update on Protection of Civilians in Armed Conflict: 2021', <https://unama.unmissions.org/sites/default/files/unama_protection_of_civilians_in_armed_conflict_1st_quarter_2021_2_0.pdf> (Accessed on 1 May 2021).
[8] South Asia Terrorism Portal, 'Terrorist Attacks and Threats on Indians in Afghanistan since 2003', <https://www.satp.org/satporgtp/countries/india/database/afganistanindianattack.htm> (Accessed on 1 May 2021).
[9] Amina Khan and Christian Wagner, 'The Changing Character of the Durand Line', Strategic Studies, 33, no. 2 , 2013, pp. 19-32.
[10]Analytical Support and Sanctions Monitoring Team, United Nations, 'Eleventh Report of the Analytical Support and Sanctions Monitoring Team Submitted Pursuant to Resolution 2501 (2019) Concerning the Taliban and Other Associated Individuals and Entities Constituting a Threat to the Peace, Stability and Security of Afghanistan', <https://www.securitycouncilreport.org/atf/cf/%7B65BFCF9B-6D27-4E9C-8CD3-CF6E4FF96FF9%7D/s_2020_415_e.pdf> (Accessed on 1 May 2021).
[11] The World Bank, 'Q&A: Aynak and Mining in Afghanistan', 2 April 2013, <https://www.worldbank.org/en/news/feature/2013/04/02/qa-aynak-mining-afghanistan>  (Accessed on 1 May 2021).
[12]Khaled Nikzad, 'Afghan Intelligence Busts Chinese Spy Cell in Kabul: Report', TOLO News, 26 December 2020, <https://tolonews.com/afghanistan-168773> (Accessed on 1 May 2021).
[13] Author's interviews with provincial Afghan government officials, 16 April 2021
[14] India in Afghanistan (@IndianEmbKabul), 'Yesterday Amb @VohraManpreet met Hezbe Islami Chief Gulbuddin Hekmatyar and discussed peace and stability, security of Afghanistan', Twitter, 19 May 2017, <https://twitter.com/IndianEmbKabul/status/865440711306391553> (Accessed on 1 May 2021).
[15] Sameer Patil, 'Evaluating Central Asia for Indian business', Gateway House, 23 July 2015, <https://www.gatewayhouse.in/evaluating-central-asia-for-indian-business/> (Accessed on 1 May 2021).