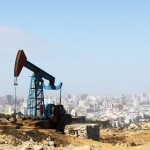 Last week, Prime Minister Narendra Modi completed a tour of the Central Asian Republics (CARs)—Kazakhstan, Kyrgyzstan, Tajikistan, Turkmenistan, and Uzbekistan. His visits will catalyse a more prominent presence for India in the region.
Central Asia is strategically located between Europe and Asia, and it offers enormous economic opportunities for investment. It is a region rich in mineral resources—Kazakhstan is the world's largest producer of uranium,[i] while Turkmenistan has the fifth largest natural gas reserves in the world.[ii]
India's earlier attempts at building a presence in the region through the 'Connect Central Asia'[iii] policy of 2012 were unsuccessful, partly due to a lack of enthusiasm in the former UPA government and a lack of proper connectivity to the region. The region was therefore not attractive enough for Indian companies to invest in.
Now, with India's Modi-led active foreign policy creating new strategic space for India, the time is right for Indian business to evaluate the region for commercial engagement.
At present, India's commercial presence in Central Asia is led by public sector entities—Punjab National Bank and ONGC Videsh Limited (OVL); both have operations in Kazakhstan.[iv] Private investments include the Sun Group, which operates the Yubileinoye gold mine in Kazakhstan, and companies such as KEC International Limited and Cosmopolitan Builders and Hoteliers Limited, which have executed projects in Tajikistan.[v] [vi] [vii]
While exploring Central Asia as a site of potential investment and trade, Indian business must consider four dimensions: the influence of regional geopolitics; the weight of bilateral security arrangements; sub-regional security issues; and vulnerable supply chains.
The influence of regional geopolitics
Since the collapse of the Soviet Union in 1991, major powers have jostled for influence in Central Asia. Russia held sway over the region through the 1990s, but things changed dramatically after the September 2001 attacks in the U.S. The U.S. thereafter increased its military presence in Central Asia by invading Afghanistan. At the same time, China too made a foray into the region with the Shanghai Cooperation Organisation (SCO).
The SCO, established to fight religious extremism and drug trafficking, began by creating a Regional Anti-Terrorism Structure for cooperation between the law enforcement agencies of member states, holding joint counter-terrorism exercises, and formulating a strategy to counter drug trafficking.
With this China could gain the confidence of the CARs, and it gave China an entry into the region. Subsequently, China encouraged many of its companies to invest in the region.
Impact on business: Since 2001, and aided by state support, companies such as Dong Ying Heli Investment and Development, Huawei, China National Petroleum Corporation (CNPC), and the China General Nuclear Power Group have started operations in the CARs. Over time, they have become formidable competitors to American and Russian companies. Some media reports note that Central Asian markets are flooded with 'Made in China' goods.[viii]
China has now become the largest trade partner of Kazakhstan and Turkmenistan, the second-largest trade partner of Uzbekistan and Kyrgyzstan, and the third-largest trade partner of Tajikistan.[ix]
Over time, this has earned Beijing considerable economic clout, which it has utilised to further its strategic interests in energy, commodities and furthering infrastructure initiatives like 'One Belt One Road.'
In 2013, Kazakhstan had blocked India's OVL from acquiring a stake in the Kashagan oilfield, after agreeing initially to sell, largely because of the slow response from Delhi to actually complete the acquisition. The stake was eventually sold to the CNPC.[x]
The weight of bilateral security treaties
Russia still maintains a sizeable security presence in Central Asia, and has military bases in Kyrgyzstan and Tajikistan. It also remains the main source of military and security assistance for most of the CARs, which is critical for the Central Asian regimes to remain in power.
Russia also projects its influence in the region through the Collective Security Treaty Organisation, which is headquartered in Moscow. Additionally, Kyrgyzstan and Tajikistan are deeply dependent on remittances from their nationals working in Russia.[xi]
Impact on business: The CARs are politically tightly-controlled entities with centralised presidential systems. Decision-making at the top levels of government therefore remains opaque. In these circumstances, the CARs's critical dependence on Moscow gives Russian companies a huge advantage in securing large-scale government contracts and projects.
Russia is planning to knit these countries tightly in an economic bloc. In January 2015, along with Kazakhstan, Belarus, and Armenia, Russia floated the Eurasian Economic Union (EEU), which will remove tariffs barriers and harmonise policies on labour and transport within these three countries. The EEU plans to expand this arrangement to other Eurasian countries.
Despite this sub-regional interlocking that India is not a part of, there are many opportunities in the CARs for Indian businesses, especially  in the fields of mining and energy. For instance, Tajikistan wants Indian companies to invest in an energy transmission network;[xii]  Indian companies have yet to pro-actively take up the offer.
Sub-regional security issues
In terms of security, the major challenge in the region is terrorism. Situated next to Afghanistan and the restive Chinese province of Xinjiang, the CARs face the fallout of the volatile security situation in Afghanistan and Pakistan's Federally Administered Tribal Areas.
The activities of the Islamic Movement of Uzbekistan (IMU) and the Jund al-Khilafah (JuK), the two major terrorist groups operating in the region, are centred in and around the Fergana Valley in Uzbekistan. In 2011, the JuK carried out a series of attacks in various cities of Kazakhstan.[xiii] While these attacks targeted  government offices and security forces, the violence had sparked investor concerns about whether the government was prepared to handle potential attacks on the critical national infrastructure of oil refineries and gas pipelines.
Subsequently, terrorist attacks have declined because of better border controls, but the emergence of the Islamic State (IS) and its competition with the Al-Qaeda (AQ) for influence worldwide, has impacted Central Asia. This is evident in the IMU's shifting loyalties—it was loosely affiliated to the AQ, but declared its support to the IS in October 2014.[xiv]
Apart from terrorism, CARs such as Kyrgyzstan and Uzbekistan are plagued by ethnic tensions. In 2010, clashes between Uzbek and Kyrgyz ethnic groups in Osh, south Kyrgyzstan, resulted in heavy casualties and damage to property.
Impact on business: Fergana Valley poses several risks, with its organised crime networks;[xv] the terrorist groups here have funded their activities through kidnapping, extortion, smuggling, and trafficking drugs from Afghanistan. The Valley has now reportedly become a hotbed of IS activities.[xvi] The rivalry between IS and AQ, and its local dynamics, may erupt in terrorist attacks carried out by these groups against government facilities, including nationally-owned assets such as pipelines and oil refineries. This can potentially disrupt supply chains.
Vulnerable supply chains
A lack of connectivity within Central Asia and with its neighbours, remains one of the major challenges for the region. On this front too, China has taken the lead to bridge the gap through the proposed Silk Road Economic Belt, as a part of its 'One Belt, One Road' strategy.
Despite the unstable security situation, Beijing has plans to connect Xinjiang province to Europe through Central Asia, which will make the region a "transport transit hub."[xvii] In recent years, Xinjiang has opened approximately 107 international road transport routes with its neighbouring countries.[xviii]
Impact on business: While China co-opts the CARs in its 'One Belt, One Road', India is party to a regional initiative called the International North-South Transport Corridor, spanning Iran, Central Asia and Eurasia. The corridor, when ready, will considerably reduce the time taken to transport freight between India and the CARs.
Modi has proposed expanding this corridor by linking it to the Kazakhstan-Turkmenistan-Iran rail link, which has already become operational.[xix] Two more proposed links to this corridor are the Chabahar port in Iran, being developed by India, and a dedicated freight corridor in Kazakhstan. Both of those countries also plan to develop Special Economic Zones along the corridor route.
By entering Central Asia and Afghanistan through the Chabahar port, India can bypass Pakistan, whose use as a transit territory by India was in any case not allowed under the Afghanistan Pakistan Transit Trade Agreement.[xx] The Chabahar-Sistan-Baluchistan-Central Asia/Afghanistan route is less risky than the high-risk provinces of the Khyber Pakhtunkhwa and Baluchistan, where insurgents have carried out multiple attacks on transiting cargo trucks.
Some of these challenges can be barriers for businesses to enter Central Asia. However, with diligent homework and a clear sense of both the risks and the rewards, Indian business can benefit from the economic opportunities and connectivity potential of Central Asia.
Sameer Patil is Fellow, National Security, Ethnic Conflict and Terrorism, at Gateway House.
This article was exclusively written for Gateway House: Indian Council on Global Relations. You can read more exclusive content here.
For interview requests with the author, or for permission to republish, please contact outreach@gatewayhouse.in.
© Copyright 2015 Gateway House: Indian Council on Global Relations. All rights reserved. Any unauthorized copying or reproduction is strictly prohibited
References
[i] World Nuclear Association, Uranium and Nuclear Power in Kazakhstan, June 2015, <http://www.world-nuclear.org/info/Country-Profiles/Countries-G-N/Kazakhstan/>
[ii] Central Intelligence Agency, 'Country comparison: Natural Gas – Proved reserves', The World Factbook, <
https://www.cia.gov/library/publications/the-world-factbook/rankorder/2253rank.html>
[iii] Ministry of External Affairs, Government of India, Keynote address by MOS Shri E. Ahamed at First India-Central Asia Dialogue, 12 June 2012, <http://www.mea.gov.in/Speeches-Statements.htm?dtl/19791/Keynote+address+by+MOS+Shri+E+Ahamed+at+First+IndiaCentral+Asia+Dialogue>
[iv] Ministry of External Affairs, Government of India, India – Kazakhstan Relations, Briefs on Foreign Relations, < http://www.mea.gov.in/Portal/ForeignRelation/Kazakhstan_2015_07_10.pdf>
[v] Sun Gold, Projects: Yubileinoye, <http://www.sun-gold.com/projects/yubileinoye.htm>
[vi] CHL Limited, About Us, <http://www.chl.co.in/aboutme.htm>
[vii] KEC International Limited,  Press Release", <http://www.kecrpg.com/press-release?page=15&yeardrop=>
[viii] Tay, Sue Anne, China in Central Asia: Trade and Business, <http://chinaincentralasia.com/photography/trade-and-business-links/>
[ix] Yang, Yi, China-central Asia trade accelerates, Xinhua, 15 October 2013, <http://news.xinhuanet.com/english/china/2013-10/15/c_132801207.htm>
[x] Chazan, Guy, 'CNPC to take $5bn stake in Kashagan oilfield', Financial Times, 2 July 2013, <http://www.ft.com/cms/s/0/58c1a322-e326-11e2-9bb2-00144feabdc0.html>
[xi] Trilling, David, 'If Crimea Sanctions Bite Russia, Central Asia Will Feel the Pain', EurasiaNet, 19 March 2014, <http://www.eurasianet.org/node/68168>
[xii] Mitra, Evirupa, 'Eye on China, PM Cosies up to Tajikistan', The Sunday Standard, 28 June 2015, <http://www.newindianexpress.com/thesundaystandard/Eye-on-China-PM-Cosies-up-to-Tajikistan/2015/06/28/article2889832.ece>
[xiii] Kilner, James, 'Trial of 47 suspected Islamic extremists starts in Kazakhstan', The Telegraph, 26 March 2012, < http://www.telegraph.co.uk/news/worldnews/asia/kazakhstan/9167334/Trial-of-47-suspected-Islamic-extremists-starts-in-Kazakhstan.html>
[xiv] AFP, 'Uzbek militants declare support for Islamic State', The Dawn, 6 October 2014, <http://www.dawn.com/news/1136578>
[xv] Recknagel, Charles, 'Ferghana Valley: A Tinderbox For Violence', Radio Free Europe/ Radio Liberty, 17 June 2010, <http://www.rferl.org/content/Why_Is_The_Ferghana_Valley_A_Tinderbox_For_Violence/2074849.html>
[xvi] 'Islamic State Militants Target Ferghana Valley', Radio Free Europe/ Radio Liberty, 5 March 2015, <http://www.rferl.org/media/video/islamic-state-ferghana-valley-kyrgyzstan-tajikistan-uzbekistan/26883693.html>
[xvii] Mu, Xuequan, Xinjiang to be "core" of Silk Road Economic Belt, Xinhua, 10 March 2015, <http://news.xinhuanet.com/english/2015-03/10/c_134055670.htm>
[xviii] Yan, Xinjiang set to embrace Silk Road Economic Belt initiatives, Xinhua, 1 April 2015, <http://news.xinhuanet.com/english/2015-04/01/c_134117329.htm>
[xix] Ministry of External Affairs, Government of India, Media Statement by Prime Minister during his visit to Turkmenistan, 11 July 2015, <http://www.mea.gov.in/outoging-visit-detail.htm?25458/Media+Statement+by+Prime+Minister+during+his+visit+to+Turkmenistan>
[xx] Ministry of Commerce, Government of Pakistan, Agreement between the Governments of the Islamic Republic of Afghanistan and the Islamic Republic of Pakistan- Afghanistan-Pakistan Transit Trade Agreement, 2010 (APTTA), <http://www.commerce.gov.pk/APTTA/APTTA.pdf>