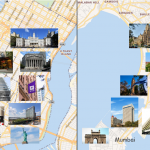 India received a gift from the Central government on Jan 4: a notice from the University Grants Commission allowing foreign universities to freely set up operations in India. This will excite and enhance Indian and foreign academia and research – and it will revive agglomerations across Indian cities and states keen to attract these universities.
State and city administrations can play a vital role here – and Mumbai and Maharashtra can lead the way by making creative use of its business districts.
Mumbai has four business districts: the Fort area, Nariman Point and the new Lower Parel and Bandra-Kurla Complex (BKC). The Fort area will soon become a haven for heritage sites, especially when the High Court moves to its spacious new home in BKC. And BKC and Lower Parel will thrive and grow. It is Nariman Point, built in the 70s and 80s and housing the new hotels, cultural centre and financial firms of that time, that is in limbo.
The preference for BKC has emptied out Nariman Point. The beautiful buildings now have fewer offices, despite their affordable rents.
This is where the foreign universities liberalisation comes in. Nariman Point can be repurposed into an education hub, offering higher education and specialised skilling – exactly what the beneficiaries of the foreign universities bill are looking for.
There is a compelling case for Nariman Point.
The area is unique in its positioning, one of the world's premier locations, on the Arabian Sea. It has no parallel in India, located at the end of the sweep of Marine Drive, with a stellar cultural centre and opera house at its sea-facing end.
It is proximate to Mantralaya and the state legislature, close to the cluster of local colleges (Sydenham, KC, HR, Elphinstone, St. Xavier's, Siddharth, etc) and to Mumbai University. It is next door to the city's best public libraries and walking distance to the city's main train/transport stations and now the new Metro and Coastal Road. It is in the heart of financial and business enterprises, has some of the city's best companies, hotels and cultural and entertainment proximity. Most of all, it has security, and being well-patrolled by the city police makes it the safest area in Mumbai for women.
The area comprises top-notch infrastructure in the form of 36 well-furnished and modern buildings of 150,000 square feet each, complete with good sanitation and high-tech amenities like wi-fi, landline, power.
About 25% of this prime space is currently unoccupied and can be turned to premier use as a higher education and specialized skilling hub, a centre of excellence in Mumbai and Maharashtra.
The users will be foreign and even new private Indian universities wishing to offer high-level masters and PhD programmes to students from India and abroad, through branch campuses. These do not require leafy acres of land or new buildings, they only require a floor – or half a floor – of 5,000-10,000 sq. feet to offer a two-year degree to students.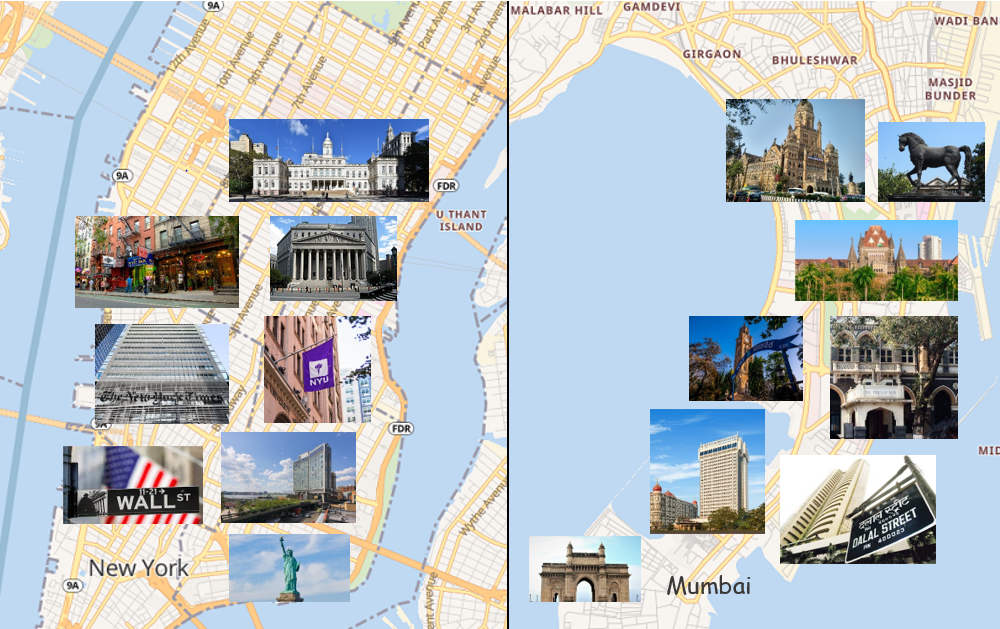 All new education programmes abroad now follow this model. For instance, the journalism Master's programme at the City University of New York, is run out of a well-connected and networked floor on 31st Steet and 8th Avenue in Manhattan, right next to the New York Times office.
These well-furnished and connected floors of Nariman Point buildings lend themselves naturally to the new connected e-learning global classrooms, already ubiquitous.
The academic programmes may be specific, and include those study and research areas where India suffers an acute shortage of talent: Master's and PhD programmes in Public policy and planning; public health; psychology; pure science and maths; economics, econometrics, international affairs; new media journalism; philosophy; urban planning; architecture; music; foreign languages and linguistics; social work.
There are natural collaborations to be made. The theatre and music programmes can be in collaboration with the NCPA; the hospitality with the Oberoi, Taj and nearby Marine Plaza, Intercontinental, Ambassador, Astoria and other hotels.
The ground floors must be used for skilling programmes for the disabled, and for culinary schools which have strict fire-department restrictions.
There is also plenty of space to build much-needed hostels for students. Several of the buildings in Nariman Point are owned by a single owner. These can be persuaded to convert part or the entire portion of the building into a hostel for outstation students, the majority of whom (70%) are foreign citizens who come from around the world. This can follow the model of the iconic International House in Manhattan, built and then donated by the Rockefeller family at a time when America's global profile was on the rise – as India's is, currently. Mumbai awaits its own Rockefeller in Nariman Point.
There is already an institutional ecosystem in the making. In addition to the NCPA and the hotels, two major institutions have independently located to Nariman Point. One foreign – the Columbia University India Centre – and one Indian – the Maharashtra Investment Centre for Arbitration (MICA). The latter has already drawn several legal offices to locate in Nariman Point. This tickle can become a flood, if properly planned.
It is imperative that the state and city have a plan to attract investment.
One idea is to turn Nariman Point into a limited Free Trade Zone, to attract education and even set up family offices – lure in the money of those high net worth individuals fleeing China, Russia, Europe, the US, who are now going instead to Singapore and Dubai. Educational institutions are funded by such foundations worldwide.
Incentives from the state will do the trick, lowering taxes and legally redefining as an education hub. This will draw in billions in annual revenues for Maharashtra and Mumbai, both of which need the funds. It will revitalise the city and set the right example for other Indian cities. Indian students currently spend an estimated $60 billion on studying abroad, and fees paid will reach $80 billion by 2024.[1] Liberalizing the foreign universities act was a reaction to this talent and exchange outflow.
Mumbai can do this – and join an elite group of global cities that does.
Manjeet Kripalani is the Executive Director, Gateway House.
Parag Udani , Nariman Point Association.
A version of the article earlier appeared in The Indian Express. 
References
[1] https://www.business-standard.com/article/education/indian-students-overseas-spending-to-hit-80-bn-a-year-by-2024-redseer-121092400679_1.html