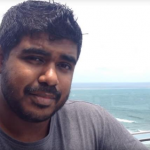 On April 23, Yameen Rasheed, the 29-year-old Maldivian political activist, blogger and a contributor to Gateway House, was stabbed to death by unknown assailants outside his house in the capital city of Malé. No group has claimed responsibility yet, but the hand of radical Islamists is suspected. Yameen's assassination follows a pattern of killings of bloggers in Muslim countries–Bangladesh, Egypt and Pakistan, for example–who have dared to speak out against their country's governments, security agencies and religious extremists.
Often described as a warm person, noble soul and one of the best contemporary political analysts from the Maldives, Yameen was always full of sharp insights on the country's politics. His news portal, The Daily Panic, attempted to provide a non-mainstream perspective, some of it satirical, on the socio-political and cultural developments in the Maldives. But that satire did not hide his vociferous criticism of the government of President Abdulla Yameen nor his relentless struggle for the restoration of democracy in the island nation.
His activism had a personal dimension too which was unknown to many outsiders. Yameen spearheaded a vocal public campaign to search for Ahmed Rilwan, a close friend and an outspoken journalist, who was abducted in 2014 allegedly by radical Islamists from Hulhumale island in the Maldives. His search was indefatigable—and proved futile—as Rilwan's abductors are yet to be identified and he remains untraced, while Yameen put himself in harm's way: his murder was a result of his endeavour to find his friend's assassins and fearless criticism of the growing stranglehold of religious extremists in his country.
Yameen's killing comes at a time when the Maldives is coming under the sway of a radical political Islam overtaking the nation. It's the culmination of a process that has been long in the making, going back to a time when radical Islamists were openly endorsed and encouraged during the regime of Maumoon Abdul Gayoom (1978-2008). The radicals' political power was evident when they ousted the Maldives' first democratically elected president, Mohamed Nasheed, who had a much more secular outlook.
Abdulla Yameen, the current President and Gayoom's half-brother, came to power in a contentious election in 2013. Since then, he has continued Gayoom's policy of fraternising with the extremist elements, who feel emboldened to silence those who speak out against any aspect of Islam. They do this mainly through death threats and creating an atmosphere of fear and authoritarianism in the country. The Maldives has the highest number—200—from South Asia, joining the Daesh terrorist group, making the country a prominent recruitment pool, a reality that impelled bloggers like Yameen, and others who shared his concerns, to repeatedly speak about the shrinking space for democratic and religious freedom and political activism.
He didn't have a chance to visit Mumbai and interact with our scholars, but he contributed as regularly as he could to our website and research. Most significant was his essay in the seminal compilation, Neighbourhood Views of India, which brought together geopolitical experts from across South Asia for their perspective of their respective countries' views on how they would like India's foreign policy toward them to be.
His death has sparked outrage both within and outside the country. His partners in activism have urged the government to launch an impartial inquiry into his killing, a demand endorsed by the United Nations High Commissioner for Human Rights. But if past experience is anything to go by, it is unlikely that President Abdulla Yameen's regime, which has sought legitimacy from the religious hardliners, will take any concrete action.
What Yameen's tragic end makes clear is that the Maldives' problems are not restricted to Malé, but the region as a whole. It should serve as a wake-up call to the international community about the growing radicalisation in their midst and the presence of an authoritarian regime, backed by radical Islamists, trying to snuff out opposition and free speech.
Read Yameen's articles for Gateway House below:
The Maldives: Awaiting another election
Testing times for the Maldives
Maldives: Stability after a storm?
Sameer Patil is Director, Centre for International Security & Fellow, National Security Studies, at Gateway House. 
This article was exclusively written for Gateway House: Indian Council on Global Relations. You can read more exclusive content here.
© Copyright 2017 Gateway House: Indian Council on Global Relations. All rights reserved. Any unauthorized copying or reproduction is strictly prohibited