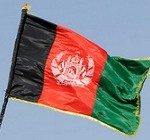 When media reports from Kabul mention an "Afghan Gandhi," they are not referring to memories of Khan Abdul Ghaffar Khan – the 20th century Pashtun leader who worked with Mahatma Gandhi.
It is Dr. Ramazan Bashardost, member of the National Assembly of Afghanistan, who is now called the "Afghan Gandhi." A former Planning Minister in the government of President Hamid Karzai, Bashardost's mission is to improve, through non-violence, the lives of all Afghans, whatever their tribe, gender or religion.  As a candidate during the Afghan presidential election in 2009 Bashardost refused any armed protection and chose a white dove as his election symbol.
Bashardost is not a lone solider of peace.
In January 2012, The Times of India's Bhopal correspondent filed a report titled 'From Guns to Gandhi', about a group of Afghan youth on a peace pilgrimage to India.  Those young people, from a network of activists working to promote non-violence in Afghanistan, were the guests of Ekta Parishad, an Indian non-governmental organisation (NGO) inspired by Gandhian ideals.
Given the scale and complexity of conflict in Afghanistan, it is easy to overlook or even dismiss such activism as being peripheral. Why then do some people persist in pursuing this path?
War fatigue is the most powerful motivation. From 2001-2013, the U.S. alone has spent billions of dollars on military action in Afghanistan. After 14 years of the "war against terror," NATO forces have not succeeded in securing peace for the Afghan people.
Faiz Mohammed, one of the young peace pilgrims who came to India, was still a child when his brother was shot dead. He also has vivid memories of the Taliban blowing up the Bamiyan Buddhas. "We are ashamed of what happened. We did not worship the statues, but it was our heritage," Faiz told Jamal Ayub of the Times News Network during his visit to Bhopal.
So now Faiz and other young people want to learn how to mobilise people from the villages to protest non-violently in opposition to all those who use violent methods.
"They see a possible different future. Their message is contrary to war profiteering and war mongering," American peace activist Kathy Kelly said in an interview with Ayub last year. Kelly, who is the coordinator of the Chicago-based civic group Voices for Creative Non-violence (VCNV), accompanied the young Afghans on their visit to India.
The youngsters are a part of Afghan Peace Volunteers (APV), a group that first emerged in the communities around Bamiyan and has since spread out to involve Afghans from various ethnic groups in different regions of the country. The APV has used Skype to reach out to and learn from scholars and activists of non-violence in different parts of the world.
Interestingly, one of the mentors of APV is a Singaporean doctor, Teck Young Wee, who has been working on healthcare and on creating social enterprise in Afghanistan since 2004. Wee, named Hakim (healer) by the locals, writes extensively about the APV's aspirations to build a fair economy in which the basic human needs of all are decently met.
But what will it take for non-violence to transform Afghanistan? Traumatised by over 35 years of violence, many Afghans find it difficult to visualise solutions that eschew violence and vengeance. According to an article by Patrick Kennelly and Emmey Malloy, written for the peace group VCNV, the APV will have to expand its core group and ensure that future members maintain a commitment to non-violence. Kennelly is the Director of the Marquette University Center for Peacemaking, Milwaukee, U.S. Malloy is a writer and activist at the Chicago-based VCNV.
They write: "While it is not necessary for everyone involved in the movement to be totally committed to non-violence, the core group should be in place to ensure the movement does not resort to violence or deviate from its principles …The group needs to celebrate its small accomplishments, and educate the population that non-violent change takes time to be effective and that practicing non-violence requires sacrifice and struggle."
Another writer, Ahmadullah Archiwal, who attended a workshop on non-violence in the Kunar province of Afghanistan, found that all participants were familiar with the legacy of Khan Abdul Ghaffar Khan or "Frontier Gandhi," and the non-violent struggle of the Khudai Khidmatgar ("Servants of God") movement against the British.
But the same people had never considered following the path of non-violence. They grew up knowing only two options – either to join the insurgents or be passive spectators trying to survive.
According to Archiwal, who is president of an NGO called Organization for Social Cultural Awareness and Rehabilitation, this changed with the Arab uprisings. Many more people are now willing to explore the potential of non-violent civic mobilisation to fight corruption and make the justice system work better.
But in the absence of training and preparation, there is a tendency for peaceful demonstrations to turn violent. There is also strong opposition from violent insurgents who are committed to a "jihad" against the government and oppose non-violent movements by those who want better governance and an end to all fighting.
"In addition to fearing for their safety, those teaching about non-violent civic mobilisation must combat the persistent perception that this way of struggle is weak," Archiwal writes. "Most Afghans associate strategic non-violent action with foreign cultures – even though Afghanistan has a rich history of non-violent movements. Trainers must be sensitive to the cultural and social environment and contextualise their curricula accordingly, reassuring participants that the philosophy of non-violence is consistent with Islam and Afghan culture."
In September 2013, Archiwal's organisation released a handbook on non-violence created specially for Afghanistan in the Pashtu language. Called 'Non-violent Civic Mobilization Guide, the manual contains information on how to organise a non-violent campaign within Afghan society. It addresses the challenges presented by tribal leaders and structures – the most influential segments of Afghan civil society – and uses references to cultural and religious sources to show how non-violence is not a foreign concept.
While such groups work at the grassroots, Bashardost, whose name means "friend of humans," works in Kabul. Bashardost spent 20 years in exile before returning to Afghanistan in 2003 and joining the government as Minister of Planning in March 2004. By December that year he had quit to protest the government's inability to act against hundreds of NGOs, both Afghani and international, which his ministry had found guilty of corrupt practices.
Bashardost recently said in an interview to the Pakistani newspaper Dawn that his dream is to foster mutual respect and equality between the nations of this region so that one day there might be an European Union-style union in South and Central Asia.
"The people of these countries have no issues with each other at all," he said in that interview. "It's the minority ruling elite who terrifies their people in the name of national security. Billions of dollars are spent in buying weapons while millions of people are deprived of basic necessities of life."
This sentiment is being spread by groups and individuals across social media and through various forms of civic mobilisation.  It is impossible to predict if these voices will actually be able to shape the future. But they are clearly no longer isolated voices.
Rajni Bakshi is the Gandhi Peace Fellow at Gateway House: Indian Council on Global Relations.
This article was exclusively written for Gateway House: Indian Council on Global Relations. You can read more exclusive content here.
For interview requests with the author, or for permission to republish, please contact outreach@gatewayhouse.in.
© Copyright 2013 Gateway House: Indian Council on Global Relations. All rights reserved. Any unauthorized copying or reproduction is strictly prohibited