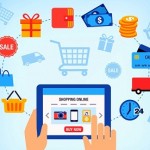 The Draft National e-Commerce policy, issued by the Department for Promotion of Industry and Internal Trade ("DPIIT") on 23 February 2019 ("Draft Policy"), is a welcome move in the background of an exciting and rapidly growing e-Commerce industry in India and globally. Already, the e-Commerce market in India is worth $38.5 billion, a 17% growth over the previous year.[1]
The Draft Policy is all-encompassing, covering the various dimensions of e-Commerce, including data, consumer protection, intellectual property and competition. It has considered the interest and concerns of the industry.
There are many positives in this ambitious document. Internationally, the Draft Policy is the first exclusive e-Commerce policy for India. This makes India one of the few countries in the world to be moving toward an advanced e-Commerce legislation. China and the U.S. have similar legislations and policies.
Within India, the draft policy boosts the government's schemes/ programmes, such as Digital India, Skill India, Make in India and Startup India, which rely on e-Commerce and its components. For instance, it has introduced norms for consumer protection, recognised the importance of data, its protection and storage, granted infrastructure status to data centres and server farms, integrated different systems to track imports and introduced anti-counterfeiting and anti-piracy measures. It is also in sync with the recently updated industrial policy which reflects the underlying brick-and-mortar economy.
However, the stakeholders, including industry, its associations and the independent policy community, point out that in the government's enthusiasm to address all these many aspects of e-Commerce, the Draft Policy has become ambiguous, raising questions about whether it is intended to be an internet policy or a specific e-Commerce policy.
There are several areas of the Draft Policy that reflect these concerns, namely the definition of e-Commerce, data ownership, shortcomings in consumer protection, excessive liabilities on the platform, lack of clarity on implementation and regulation.
1. Definition and usage of the term 'e-Commerce'
The Draft Policy uses a dated definition of 'e-Commerce' which extends to buying, selling, marketing and distribution of goods and services through the electronic network. It is similar to a 1998 WTO definition of e-Commerce. This is out of sync with newer statutes in India like the FDI Policy, 2017, Central Goods and Services Act, 2017 and the Ministry of Electronics and Information Technology ("MeitY"), whose industries are part of the e-Commerce supply chain.
Updated definitions of e-Commerce exist in India. For instance, in the 2018 landmark judgement in the case of Christian Louboutin Sas v. Nakul Bajaj & Ors.[2], the Delhi High Court interprets e-Commerce as simply commerce, the purchase-sale of goods/ services which takes place online, and not from physical brick and mortar shops, malls or kirana stores.
The definition used in the Draft Policy is too broad, including industries and entities that need not fall under the e-Commerce umbrella.
Compare this with China, the biggest and fastest-growing e-Commerce market and industry in the world. On 31 August 2018 (effective 1 January 2019) China's legislators enacted the PRC e-Commerce Law, which specifically excludes financial products or services and use of information networks, such as news, programmes, publications and cultural products from the ambit of e-Commerce. This restricts the scope of application of the stringent law to a limited number of stakeholders.
A specific point of confusion is that the Draft Policy uses the term 'digital economy' synonymously with e-Commerce. Internationally, e-Commerce is seen as a sub-set of the digital economy. This definition is used nationally and multilaterally, by the G20, the Asian Development Bank, the Organisation for Economic Cooperation and Development, the U.S. and China. Even in India, the Trillion Dollar Digital Economy Report, issued by the MeitY in February 2019, includes e-Commerce as a sub-set of the digital economy.
Recommendation: The DPIIT should consider creating a unified definition of e-Commerce and a separate definition for the digital economy in India in line with international norms as these subjects are not constrained by territorial borders. This will help in streamlining regulations in this sector across countries as well as on multilateral platforms
2. Data
A significant part of the Draft Policy focuses extensively on data. This is not necessary, given that the draft Personal Data Protection Bill, 2018 is already under consideration by MeitY pursuant to multiple stakeholder consultations. This has led to confusion.
With respect to data ownership, the Draft Policy provides that an "individual consumer/ user who generates data retains ownership rights over his/her data and that the processing of data by corporations without explicit consent must be dealt with sternly".[3] However, there is no consent requirement for the sharing of sensitive data with third party entities, and for accessing what the Policy terms as "national data". In fact, the Policy does not define any kind of data – individual data, community data, sensitive data and national data. This is a serious lacuna that must be addressed.
Recommendation: The DPIIT should (i) define the various types of data, and (ii) clarify whether it is necessary to cross-reference the Draft Policy with sector-specific laws, especially with regard to data. Without these clarifications, the objective of this Draft Policy will remain unclear.
3. Consumer protection
The Draft Policy lays tremendous emphasis on the importance of consumer protection by pushing for:
genuine reviews and ratings;
anti-counterfeiting measures by ensuring disclosures by sellers; and
e-Courts for grievance redressal.
However, the Draft Policy has excluded penal provisioning from its purview. Instead, it refers penalisation to other authorities. This may have been done because the Draft Policy is intended to be an overarching framework with no penal obligation flowing from it. However, this Draft Policy would have been truly comprehensive and rigorous had it provided for civil and/or criminal penalty (corresponding to indicative offences).
In addition, the Draft Policy does an injustice to consumers by imposing a liability on them to be cognizant of unregistered entities (GST non-compliant entities) and barring the making of payment to them. In a fast-moving click-and-buy world, it is simply not possible for consumers to carry out this check themselves.
Recommendation: The DPIIT must (i) define the offences and the corresponding penalty, and (ii) consider making the e-Commerce platform responsible for hosting only GST and other tax-compliant entities on its site.
4. e-Commerce platform and intermediaries
The Draft Policy imposes impractical obligations on the intermediary/ platform on issues of trademark. The responsibility of informing a trademark owner each time his/her trademarked product is placed on the platform rests with the intermediary/ platform. This is a burden on the platform/ intermediary, requiring huge human and capital resources for it to be constantly proactive. This means increased operational costs for the business, and thereby, an increase in the cost of goods and/ or services.
This is not a problem for India alone. The EU Directive on Copyright in the Digital Single Market (approved by the European Parliament on 26 March 2019)[4] imposes similar liabilities on platforms, including provisions for a platform to prevent uploading of unlicensed content. These policies will likely be challenged in the courts.
India's Draft Policy has the additional problem of multiple legislation on e-Commerce: MeitY is already in the process of amending the current intermediary rules by way of the Draft Information Technology [Intermediary Guidelines (Amendment)] Rules, 2018. Should intermediaries have the power to determine whether content is illegal or if a product is fake?
Complicating the issue is the lack of distinction between an 'intermediary' and an e-Commerce 'platform'. But help is at hand. In the landmark judgement of Christian Louboutin Sas v. Nakul Bajaj & Ors.[5], the Delhi High Court deliberated over when an e-Commerce company can be labelled an intermediary. It observed that for an e-Commerce company to claim exemption under the safe harbour provisions (which it can do only if it is considered to be an intermediary) under the Information Technology Act, 2000, it would have to ensure that it did not have active participation in the selling process. Therefore, not every e-Commerce company shall be treated as an intermediary.
Recommendation: Clarifying the definition and role of intermediaries and e-Commerce platforms in the Draft Policy will be beneficial for all stakeholders and place India in the lead globally on this issue.
5. Impact and implementation of the Draft Policy
The Draft Policy can be an important legislation as it affects a wide swathe of stakeholders of the new and old economies, including fintech, MSMEs, start-ups, payment systems, content providers, sellers, advertisers, logistics personnel etc., both domestic and foreign. As it stands, its impact can be both negative or positive, as discussed broadly below.
Every e-Commerce entity has to be a registered business in India. This will ensure better governance (including taxation) by Indian authorities. However, this is likely to be a barrier to market entry and innovation, thus inhibiting foreign direct investment. A few instances of e-Commerce entities that were – or are not – registered in India include, Ali Express, ASOS and Shein.
The Standing Group of Secretaries on e-Commerce ("SGoS") is the stipulated supervisory body, but there are no provisions on its formation, constitution and functioning. This clarity is critical as the SGoS will be in charge of implementing the legislation across multiple departments to implement the e-Commerce regulations.
The Draft Policy provides for capacity building by the creation of technology centres in government and regulatory circles. This capacity needs to be extended to the state and the judiciary.
For now, the Draft Policy is only a direction; it is not an enforceable document. This must change for it to be able to meet its objectives.
Conclusion
India is not part of the WTO negotiations on e-Commerce, currently under way.[6] The negotiations are dominated by developed nations, and, as has been for the past half decade, the concerns and interests of developing countries are not taken seriously or incorporated. India now has a large market with large foreign investments in e-Commerce: Alibaba Group has invested approximately $1.8 billion in e-Commerce companies in India; Walmart invested $16 billion in Flipkart recently. This, along with a new, dedicated e-Commerce policy, puts India in the advantageous position of being a key global influencer. But the Draft Policy – India is one of the few countries to have one – must be well drafted and well implemented. With this, India can spearhead the global e-Commerce debate and be a model for the e-Commerce policies of other developing countries, especially those which are not part of the ongoing WTO negotiations.
Ambika Khanna is Senior Researcher, International Law, Gateway House
This article was exclusively written for Gateway House: Indian Council on Global Relations. You can read more exclusive content here.
For interview requests with the author, or for permission to republish, please contact outreach@gatewayhouse.in
© Copyright 2019 Gateway House: Indian Council on Global Relations. All rights reserved. Any unauthorized copying or reproduction is strictly prohibited.
References
[1] Ministry of Consumer Affairs, Food & Public Distribution, E-Commerce Business. <http://www.pib.nic.in/Pressreleaseshare.aspx?PRID=1562698>
[2] CS (Comm) 344/2018.
[3] Department for Promotion of Industry and Internal Trade, Draft National e-Commerce Policy, February 2019. <https://dipp.gov.in/sites/default/files/DraftNational_e-commerce_Policy_23February2019.pdf>
[4] European Commission, Digital Single Market: EU negotiators reach a breakthrough to modernise copyright rules. <http://europa.eu/rapid/press-release_IP-19-528_en.htm>
[5] CS (Comm) 344/2018.
[6] World Trade Organization, Joint Statement on Electronic Commerce, 25 January 2019. <http://trade.ec.europa.eu/doclib/docs/2019/january/tradoc_157643.pdf>