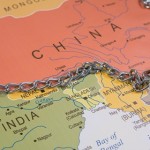 The year 2020 was particularly challenging for India as it faced a belligerent China at the border amidst the ongoing COVID19 pandemic. At the height of the pandemic and durig a nationwide lockdown, China may have wanted to surprise and tie India to the 1959 claim line through its actions in April-May 2020. Unlike the previous stand-offs, the present stand-off turned out to be a violent one with the clash at Galwan on 15/16 June, where 20 Indian soldiers were martyred. The disengagement at Pangong Tso, completed in February 2021, is a welcome step as it helps reduce the risk of escalation at this friction point, where significant armament and force-levels were deployed in close proximity by both sides.
Having gained a strategic advantage, China ceded absolutely nothing in the first five rounds of talks between military commanders from May through August 2020. It was only after the Indian Army's 'Operation Snow Leopard' in August 2020 which took control of posts on south and north bank of Pangong Tso and at other locations in eastern Ladakh to keep a hawk-eye vigil on Chinese-held positions. The Chinese felt disadvantaged and showed more urgency in negotiating the disengagement at Pangong Tso. Apart from military manoeuvres, the eventual disengagement is a result of India's multi-pronged approach across various levels — economic, technological, political and diplomatic — to counter the Chinese challenge. India's demand for status-quo ante has been largely met at Pangong Tso, with the Chinese disengaging and dismantling all infrastructure that had been built between April 2020 to February 2021. The chronology of this particular standoff and the eventual disengagement provides important pointers to military, intelligence and policy planners across the globe in understanding Chinese assertiveness and weaknesses in their Comprehensive National Power.
India-China Disengagement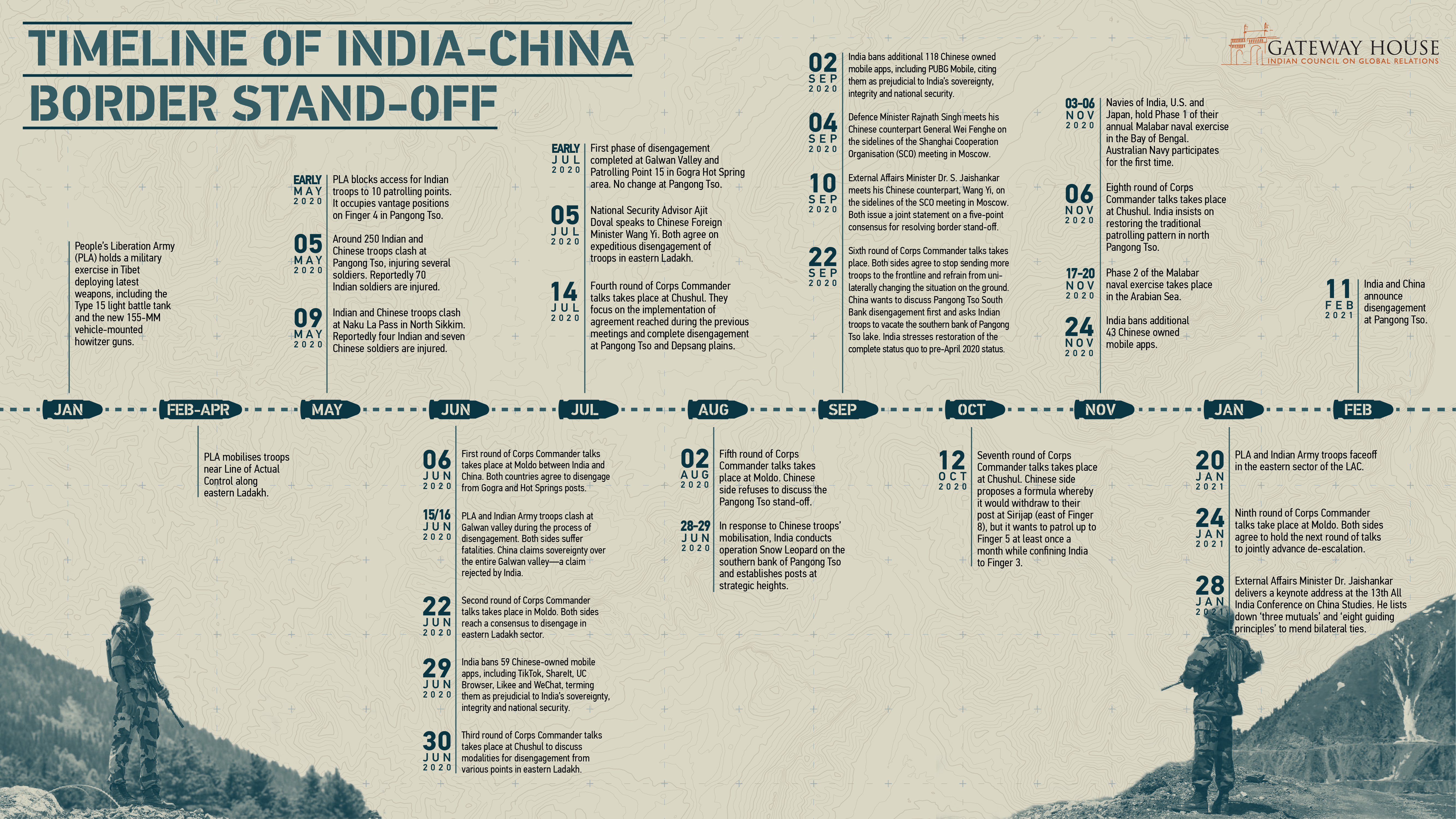 Designed by Debarpan Das.
This infographic was exclusively developed for Gateway House: Indian Council on Global Relations. You can read more exclusive content here.
For interview requests with the author, or for permission to republish, please contact outreach@gatewayhouse.in
© Copyright 2021 Gateway House: Indian Council on Global Relations. All rights reserved. Any unauthorised copying or reproduction is strictly prohibited.