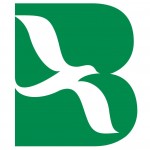 Below is the quote by Sameer,
'"It [the sentencing] will surely send a very strong message to those planning to carry out acts of terror in India. But it does not mean an end to the problem of home-grown terrorism," Samir Patil, a security analyst with Mumbai-based think-tank Gateway House, told BenarNews.
"Over the years, many of these IM commanders have established links with other terror groups like AQIS (al-Qaeda in the Indian sub-continent) and the IS (Islamic State), and they are continuing to recruit from India. They pose a serious threat to the security of the nation," Patil said.'
Read the full article here.