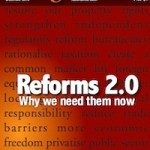 The recent months have witnessed energetic economic diplomacy initiatives by India in the Asia-Pacific region. These initiatives should aim to expand India's economic and strategic space, while constructively furthering structures of Asia-Pacific integration.
The Prime Minister's visit to Japan, Malaysia, and Vietnam last month represents the most recent and visible aspect of such initiatives. But there have been several others.
Japan
India and Japan have concluded negotiations on a Comprehensive Economic Partnership Agreement (CEPA). This will deepen India's bilateral economic and strategic partnership with arguably its most crucial economic partner in Asia. The planned annual ministerial-level economic dialogue can reduce information and perception gaps, and will facilitate mutually beneficial measures to take advantage of demographic and other complementarities between the two countries. Strategic understanding on maritime security, vital for both countries, can be advanced in conjunction with other Asian-Pacific countries such as Indonesia, Australia, Vietnam, Malaysia, and Singapore.
Japan has considerable expertise in many knowledge areas of crucial importance to India, including energy efficiency, civilian nuclear technology, space, urban management, recycling of domestic and industrial waste, railways and urban agriculture. Generation, application, and diffusion of knowledge is vital for India to achieve sustained high growth for a long period, and move from its current lower middle income to an upper middle income status.
An India-US higher education summit between and the 21st century Knowledge Initiative were announced during President Obama's visit to India. Similar initiatives between India and Japan merit serious consideration.
Malaysia
India and Malaysia have completed negotiations on the Comprehensive Economic Co-operation Agreement (CECA) to transform the bilateral engagement. This agreement, unlike the India-ASEAN Preferential Trade Agreement (PTA), envisages a multifaceted partnership involving investments, services, higher education and talent flows. The CECA will be signed on January 31, 2011 and will come into force by July 1, 2011. Emphasis on developing knowledge-based economy provides a common ground for the two countries to be innovative in the partnership.
Malaysian prime minister Najib Tun Abdul Razak's "One Malaysia" concept, which aims to improve socio-economic status of more than two million Malaysians of Indian origin, has set a very positive atmosphere for CECA. Malaysia has recognised that unless the talents of all ethnic groups of the country are developed and utilised, it will remain in the middle income trap, and will not be able to restructure its economy.  It is therefore refining its affirmative action programmes to give much greater weight to merit; and to more rigorously evaluate existing design and implementation of such programs. This has important lessons for similar programs in India.
As an export dependent economy, Malaysia also needs to seek large markets abroad to diversify its global risk, and retain a degree of policy autonomy. India's international trade in goods and services is expected to be about $700 billion in 2010-2011, and is set to double in the next several years. Malaysia's international trade was $336.5 billion in 2009. Exports of both countries are however heavily skewed toward intermediate inputs (62 percent for India and 56 percent for Malaysia). CECA should aim to redress this imbalance.
ASEAN
At the East Asian Summit in Hanoi, Prime Minister Manmohan Singh stressed the need for agreement on services and investments; and announced visa-on-arrival facilities for nationals of Cambodia, Vietnam, Philippines,and Laos. The merchandise trade based PTA between India and the Association of Southeast Nations (ASEAN) is heavily weighted in favour of the latter. The services and investments agreement will signal ASEAN's willingness to substantively engage India and diversify global economic and strategic risks.
Dr Singh stressed connectivity, both physical and digital — India offered 100 IT scholarships to each of the ASEAN countries over the next five years — and co-operation in science and technology, including in space. Heads of space agencies of India and ASEAN should meet regularly to monitor progress of the proposed joint projects.
Indonesia
The invitation to Bambang Susilo Yudhoyono, Indonesia's president, to be the chief guest on India's forthcoming Republic day parade can help deepen India's relationship with a very important country in India's near neighbourhood. Indonesia, a moderate and pluralistic country, has many complementarities with India. Its democratic polity and decentralisation initiatives are similar to those of India. Indonesia's national interest arguably lies in expanding its economic and diplomatic profile beyond ASEAN.
The size and projected growth of India's economy, and their common G20 membership provide Indonesia with a good opportunity to diversify its global risk and raise its profile in Asia. India will also benefit from complementarities in resources and Indonesia's experience in improving its human development indicators.
Regular high level meetings among economic, science and technology, and education ministers, as well closer cooperation on maritime security issues, particularly relating to Malacca Straits and the Indian Ocean, will benefit both sides. While Atlantic and Pacific Ocean rims have developed deeper linkages, the time has come to deepen linkages along the Indian Ocean rim.
The proposal to negotiate an economic agreement with Indonesia therefore has the potential to advance Asian economic cooperation, while expanding economic and strategic space for both countries.
South Korea
India is also engaging with South Korea on several areas including in civilian nuclear technology, and investments. South Korean society is ageing even more rapidly than Japan's. So taking advantage of demographic complementarities should be an integral part of the agenda. This will be facilitated by closer interaction in higher education and in science and technology.
A joint feasibility study of the bilateral free trade agreement between India and Australia has recommended a comprehensive economic agreement which covers not just goods, but also services and investment. As a part of services liberalisation, movement of natural persons could also be facilitated. These recommendations have been endorsed by the two countries, but formal negotiations have not yet commenced.
Australia and New Zealand
India is Australia's fastest-growing major two-way trading partner, and there are many complementarities between the two countries which if harnessed, could provide substantial mutual gains. Australia, however, would need to address its poor public image in India, not least due to repeated attacks on Indians in Australian cities.
India's ongoing negotiations with New Zealand on economic agreement should also emphasise connectivity, but with a focus on movement of natural persons; and on co-operation in agriculture. India must seek respect for its core interests from New Zealand, particularly in our neighbourhood, and on maritime security. Deepening and strengthening of the Indian diaspora in New Zealand will have mutual benefits for both the countries.
As India's new initiatives move forward and are progressively refined, New Delhi should focus on how these initiatives can help to expand its economic and strategic space. India has been generous in the early stages of its Look East Policy, but the time has come for firmer approaches stressing balanced benefits and respect for India's interests. India should therefore establish mechanisms and institutional structures to monitor these initiatives. This will ensure that their implementation integrity is high, and that its core interests are respected by its partners.
The Indian policymakers and businesses should recognise that India's increased integration and acceptance globally, including within Asia, is due to the perception that as knowledge intensity grows, so will India's advantage. But this advantage is not automatic. Progressing towards a knowledge-based economy by laying the requisite institutional, physical and digital connectivity and better governance foundations is, therefore, a national imperative.
Mukul G Asher is professor of public policy at the Lee Kuan Yew School of Public Policy, National University of Singapore.
This article was originally published by Pragati. You can read the rest of the article here.
You can read exclusive content from Gateway House: Indian Council on Global Relations, here.
Copyright © 2010 by Pragati.