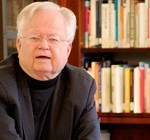 "Does India have a Grand Strategy" was the provocative title of a lecture by Robert Blackwill, former U.S. Ambassador to India at a meeting of the Confederation of Indian Industry in Mumbai on September 27, 2010. And his answer was—yes it did, but not for all the major issues facing India.
He posited seven major issues confronting India and its policy makers.
1. Reducing Poverty and Deprivation – (Strategy in place, implementation weak)
2. Securing India against internal threats (Strategy in place)
3. Containing External terrorist threats (No strategy in place with regard to Pakistan)
4. Slowing the spread of WMDs (Strategy in place)
5. Successfully managing China's rise ("Hedging strategy" in place)
6. Promoting the U.S.-India relationship (Strategy in place, complications persist)
7. Securing India's energy future (Strategy in place)
According to Blackwill, India's foremost national interest is reducing poverty and deprivation through sustainable economic development. India has had a grand strategy on combating poverty for decades, but the implementation of this strategy has been plagued with problems resulting from India's massive and growing population, complicated domestic politics and the scale of the poverty problem.
Towards the United States, he said, India has a grand strategy of developing closer long-term ties while maintaining its ability to act freely and unilaterally internationally. Blackwill dismissed the recent disquiet over issues such as visas and outsourcing as being temporary and irrelevant in the larger scheme of the Indo-U.S. relationship. The real rub lies in the U.S.'s relationship with China, Pakistan and Afghanistan in the long–term, and Iran in the short-term – issues that could complicate the Indo-U.S. bilateral. Though Blackwill is not part of the Obama administration or even the current establishment, he was sympathetic to the challenges that U.S. President Obama is likely to encounter on his upcoming November visit to India, when there will surely be Indian pressure on him to give Pakistan an ultimatum on its terrorism activities in India.
On its policy towards China, India much like the U.S. and several East Asian countries uses a "hedging strategy," said Blackwill. "India would seek to develop a positive long-term relationship with Beijing and the Chinese Communist Party while hedging for a more aggressive China, one increasingly assertive in its claims to contested Indian borders," he added.
Blackwill's biggest doubt was India's ability to formulate a coherent 'grand strategy' to manage Pakistan's continuing animosity towards India. "India has no clear strategy to shape Pakistan's behavior despite overwhelming evidence to prove that Pakistan has supported insurgency in Kashmir and promoted terrorism to contain India in the past two decades," he said. He lauded India's extraordinary restraint in its reactions to Pakistani infiltration, notwithstanding the complicated nature of the relationship, and the nuclear-capability of both nations which has strained India's conventional response to terrorism.
Making clear he did not necessarily endorse or support any particular grand strategy towards Pakistan, Blackwill offered a five possible grand strategies that India could adopt to contain Pakistan. These were:
"Destabilize Pakistan"
"Accommodate Pakistan"
"Adopt Fortress India"
"Threaten Military Reprisal"
"India stands pat"
The most extreme strategy India could employ would be to destabilize Pakistan by contributing to its current instability, he said. As Pakistan becomes more preoccupied with its internal concerns, its ability to counter Indian interests would be severely restrained. The risks of this approach are clear – an escalation to conventional warfare with possible nuclear attack.
At the opposite end is a strategy to "Accomodate Pakistan" by taking steps to forego previously-held Indian positions on Kashmir. This, Blackwill suggested, could take the shape of concessions on international mediation in Kashmir, or on unilateral trade. But the risk of the "Accommodate" approach is that even if issues in Kashmir are resolved it is possible Pakistani animosity towards India may continue.
The "Fortress India" strategy involves massive defense and security spending to secure India and its borders. The challenges of this approach are linked to India's geography and culture – India's long coastlines, intractable terrains, and complex cultural and social fabric make it impossible to contain infiltration into India, said Blackwill.
Where is India at, now? Currently, India appears to be using a hybrid of the last two Blackwill scenarios: 1) Threatening military reprisal and an attack on Pakistani military assets should any Indian target be attacked, and 2) "India standing pat" on Pakistan, i.e. do nothing to change behaviour. This assumes that India is getting stronger while Pakistan's strength is on a downward trajectory. The risk of such an approach is that a terrorist attack such as that on Mumbai on 26/11 may occur at any point in time. Said Blackwill: "Pakistan seems to be the most dangerous bilateral relationship that India has today."
Rahul Shewakramani is a Outreach Associate at Gateway House.
This blog was exclusively written for Gateway House: Indian Council on Global Relations. You can read more exclusive content here.
For interview requests with the author, or for permission to republish, please contact outreach@gatewayhouse.in.
© Copyright 2010 Gateway House: Indian Council on Global Relations. All rights reserved. Any unauthorized copying or reproduction is strictly prohibited