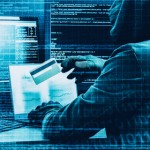 A series of recent U.S. government advisories alerting financial institutions[1] and e-commerce websites[2] about the growing menace of online drug trafficking raises questions about whether India is doing everything it can to combat this area of crime in its own backyard. The answer: New Delhi can do much more than it has so far.
The online drug business has thrived on digital black markets, or "darknet" marketplaces. For years, these sites operated in the shadows, but have now become the mainstay of online illegal activity. Accessible only through an encrypted browser technology, The Onion Router (TOR), these marketplaces sell prohibited goods such as drugs, firearms, stolen personal and financial data, counterfeit items, snuff movies, child pornography, malware and computer viruses.
Narcotics like cocaine, cannabis, stimulants, ecstasy, opioids and other related substances account for two-thirds of the goods sold on the darknet. Illicit goods include fentanyl, an extremely potent opiate linked to many drug overdose deaths in the U.S.[3] These digital black markets also serve the extreme perversions of the human mind such as contract killing. Payments are made in crypto-currencies like Bitcoin, Monero and Ethereum, which enable anonymous transactions; in 2019, bitcoin transactions on black market sites are expected to reach $1 billion in value.[4]
The advisories from the U.S. government were targeted at American financial institutions and e-commerce websites, but they are relevant to India too. Sites like Tochka marketplace and Empire have India-based vendors, offering Indian opium, Ketamine, hashish and prescription pills, to customers in India and abroad. Some vendors also list Xanax bars, a synthetic drug linked to drug abuse among teens, as sourced from India.
Statistics from the Narcotics Control Bureau, a government agency responsible for drug-law enforcement, may give a perception that the activity is limited: the agency interdicted a mere four cases involving online drug purchases between 2015 and 2017.[5] But that is just the tip of the iceberg, as vendors use the most ingenious tricks to prevent law enforcement agencies from seizing their shipments of contraband.
One of the U.S. advisories explicitly accused Chinese, Mexican and other foreign drug syndicates of selling drugs online, smuggling them through the United States-Mexico border and then distributing them throughout the United States.[6] Well-entrenched offline smuggling syndicates that operate in India – particularly in the border areas of Rajasthan and Punjab (which abuts the 'golden crescent' drug smuggling hub comprising Iran, Afghanistan and Pakistan) and the North East (proximate to the 'golden triangle' of Thailand, Laos and Myanmar) – also build their markets through online drug trade activities. These smuggling corridors are used not just for drugs, but also for trafficking counterfeit Indian currency and small arms, facilitating movement of militants across borders and human trafficking, especially of women and children, for commercial sexual exploitation.
Black market sites also offer easy access to stolen personal and financial data, malicious software and software vulnerability data, and computer hacking and social engineering attack tools.[7] Black hat hackers (hackers with malafide intentions) and organised criminal syndicates are always on the lookout for such goods, which are in turn used to commit cyber crimes.
Sites such as Dream Market (now shut) facilitated sale of stolen and forged identification documents from India, including Aadhaar cards, PAN cards, voter ID cards and passports. Whether these have been used to commit cyber crimes in India remains unclear, but clearly, India's vulnerability is growing. In 2017, cybercrime cost Indians $18.5 billion.[8]
Adding to the threat of expanding drug sales and cyber crimes, terrorist groups are making increased use of darknet and digital black markets. Groups such as the Ansar Ghazwatul Hind – the al-Qaeda affiliate operating in the Kashmir valley – have advised their cadres to use Virtual Private Networks (VPN) and TORs to avoid interception by the security forces.[9] In calls for terrorist attacks, Islamic State's virtual propaganda on darknet platforms regularly features India.
Digital black markets offer these groups anonymity and provide a platform for fund-raising and easy access to weapons.[10] On sites like Berlusconi, some vendors offer weapons and 3D printing blueprints for parts of handguns, such as the Remington pistol. These can be combined with other widely available components, like pistol grip and trigger assemblies, to make deadly firearms. Some vendors are ingenious, shipping small arms and light weapons by disassembling the weapon and shipping every part separately or by inserting some parts into other items like books or musical instruments.
In recent months, many leading black-market sites have closed shop or been taken down by authorities. These include Dream Market (shut down by administrators), Silkkitie/Valhalla and the Wall Street Market (taken down by the Europol) and the Deepdotweb, a news portal that provided information on various dark net market sites (domain seized by the U.S. Federal Bureau of Investigation). But crackdowns such as these are temporary setbacks. Sellers and users frequently move to new sites or create new ones when they fear detection. These newer iterations have learned from the experience and mistakes of their predecessors, becoming tougher and more complex to track and crack.
With their resilience and constant innovation, these digital black markets pose a new challenge to India's national security and its nascent digital economy.
India has implemented wide-ranging steps in the last few years to address these growing cyber threats, announcing the National Cyber Security Policy in 2013, training the law enforcement agencies to deal with cyber crimes, and launching a National Cybercrime Reporting portal to deal with child pornography, to name a few initiatives. Yet law enforcement agencies lack a comprehensive understanding of digital black-market activity and the necessary technological and forensic skills to deal with it.
India needs to take a three-pronged approach to cracking down on digital black markets.
At the national level, India needs to:
set up a group of technical experts to monitor key technologies, enabling darknet marketplaces and the activities on them. This should include not just TOR technology and encryption and cryptographic tools, but other related technologies, such as 3D printing;
work with responsible non-government stakeholders such as crypto-currency exchanges and VPN providers to track illicit transactions. This should be accompanied by setting up a bug bounty programme, which will encourage and reward software developers for unlocking encryption technologies used for anonymous internet traffic.
India also must make digital black-market activity a focus of bilateral cybersecurity dialogues with countries such as U.S., UK and Canada, whose national security agencies have participated in multi-nation crackdowns against the black marketplaces. Countries should consider adopting joint strategies to discredit black marketplaces and disrupt physical supply chains of contraband.
At the multilateral level, India needs to work with like-minded countries to tackle specific dimensions of online black-market activity such as drug smuggling and arms trade. This can be done by shaping new agreements dealing with specific dimensions of the problem and by amending existing agreements to cover emerging issues such as the Arms Trade Treaty (ATT), which seeks to reduce illicit weapons trade. India perceives the ATT as discriminatory, but now is the time for New Delhi to review its stance and work with other countries to include online black markets – especially illicit small-arms sales – in the ATT.
Sameer Patil is Fellow, International Security Studies Programme, Gateway House
This article was exclusively created for Gateway House: Indian Council on Global Relations. You can read more exclusive content here.
For interview requests with the author, or for permission to republish, please contact outreach@gatewayhouse.in
© Copyright 2019 Gateway House: Indian Council on Global Relations. All rights reserved. Any unauthorized copying or reproduction is strictly prohibited.
References
[1] White House, "21st Century Drug Trafficking: 'Money Advisory' on Fentanyl and Other Synthetic Opioids", White House, 2019, https://www.whitehouse.gov/wp-content/uploads/2019/08/Fentanyl-Advisory-Money-Tab-D.pdf
[2] White House, "21st Century Drug Trafficking: 'Money Advisory' on Fentanyl and Other Synthetic Opioids", White House, 2019, https://www.whitehouse.gov/wp-content/uploads/2019/08/Fentanyl-Advisory-Money-Tab-D.pdf
[3] National Institute on Drug Abuse, 2019, https://www.drugabuse.gov/related-topics/trends-statistics/overdose-death-rates
[4] Kharif, Olga, "Bitcoin Criminals Set to Spend $1 Billion on Dark Web This Year", Bloomberg, 2019, https://www.bloomberg.com/news/articles/2019-07-01/bitcoin-criminals-set-to-spend-1-billion-on-dark-web-this-year
[5] Annual reports for 2015, 2016 and 2017 of the Narcotics Control Bureau, Ministry of Home Affairs, Government of India
[6] See note no. 1
[7] Algarni, Abdullah M. and Yashwant K. Malaiya, "Software Vulnerability Markets: Discoverers and Buyers" International Journal of Computer, Electrical, Automation, Control and Information Engineering, 2014, pp. 480-489,  volume 8, no. 3
[8] Norton Cybersecurity, "Insights Report 2017″, 2017, https://www.symantec.com/content/dam/symantec/docs/about/2017-ncsir-global-results-en.pdf, p. 13
[9] Al-Hurr Media, "Ansar Ghazwatul Hind Security guidelines for the Mujahideen in Kashmir", November 2018
[10] Weimann, Gabriel, "Terrorist Migration to the Dark Web", Perspectives on Terrorism, 2016, volume 10, issue 3,<http://www.terrorismanalysts.com/pt/index.php/pot/article/view/513/1013>