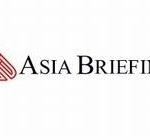 2point6billion.com has just released its 2011 China-India Development Report, written by Chris Devonshire-Ellis and containing a series of essays and commentary on the development and repositioning of each of these huge countries. Containing the latest in demographics and available trade figures, the report looks at the perceived progression of the Indian market in particular and how this is being impacted by an increase in China overheads and the development of wealth creation within China's own consumer market.
The report contains some surprising statistics concerning Chinese profitability when measured against India, a comparison between several Chinese and Indian cities, in addition to an overview of the differences in legal and tax structures between the two nations, as well as detailing available tax incentives in both.
Explanations are given as to why the author feels India's growth is set to outperform that of China, as well as a summary of preparing an international business and its executives for establishing an operation in India, and the cultural differences they can expect in doing so.
Chris Devonshire-Ellis is the founding partner of Dezan Shira & Associates, and established the firm's China practice in 1992. He then moved on to set up the firm's India practice in 2007. Today the firm maintains 15 offices between these two countries and a staff of several hundred personnel. This report will be of interest to any corporate executive wishing to look at both the China and India markets and is a benchmark document in suggesting the likely development paths each will take over the next decade.
This article was originally published by Asia Briefing. You can read the rest of the article here.
You can read exclusive content from Gateway House: Indian Council on Global Relations, here.
Copyright © 2010 by Asia Briefing.