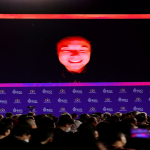 The Business20 (B20) Summit of Indonesia's G20 presidency, held in Bali on 13-14 November, 2022, had an excellent speaker line-up, as expected – and some unforgettable moments. The two-day event, which hosted over 3,000 business leaders from 69 countries, had over 100 speakers one of whom was hosted Elon Musk, in a virtual interview. The opening speaker on Day 2, Musk was wearing the customary batik shirt given to special invitees of Indonesia, but was in an unconventional setting: Musk was in the midst of a blackout from his location, and had surrounded himself with candles for light. The irony of seeing an electric vehicle and high-tech entrepreneur struggling with electricity issues, was not lost on the business audience. The interviewer, noted Indonesian tech entrepreneur Anindya Bakrie, normalised the situation by saying that he is called musk Elon in Indonesia because 'musk' in Bahasa means brother. Musk responded that no one who knew how hard he worked would want to emulate brother Elon.
However, he quickly recovered his optimism and spoke about the twin passions that inform all his business ventures: helping the world solve problems and helping the world see beauty.
Musk apart, the B20 was consumed with the challenges of the day. Rising interest rates and economic issues in developed countries which are making climate financing challenging. Supply chains with renewable components like rare earths which are making energy transitions difficult.
A notable exception from the usual was discussions on digital currencies, mostly because of FTX's spectacular collapse. An interview with Binance founder Changpeng Zhao revealed that Binance is doing well in crypto exchanges and that crypto has a bright future because it allows easier remittance of money than conventional currencies which are subject to fees and capital controls. He welcomed a greater regulation of crypto to avoid repeating FTX-type catastrophes and encouraged taxation – provided that it was on the total crypto income of an entity and not a tax levied on each crypto-transaction. Fellow delegates believe that central bank digital currencies should soon arrive. Those countries with the experience of crypto will be more stable, more legally tenable and will eventually out-compete existing crypto.
Energy, as expected, was of focal interest at the 2022 presidency. Indonesian President Joko Widodo stated that his country, like India, has higher growth and lower inflation relative to other nations. The vibrant start-up scene, youthful demographics, large population, abundance of natural resources and portal to the broader ASEAN region make Indonesia attractive for investors. Jokowi, speaking in Bahasa, made his ambition clear: Indonesia wants to be the Saudi Arabia of decarbonization, a real possibility since it is blessed with wind, solar, geothermal, biogas and minerals necessary for the transition. He laid out his vision on how Indonesia's economy can de-commoditize itself through investing in technology and industrialization. This requires an increased emphasis on refining and manufacturing to make value-added products from out of the agricultural and geological abundance of the country.
Education was another focus. An Australian delegate, who works for a large Australian university that has set up institutes in the country, had moved to Jakarta to oversee the project. Australia has long been the country of choice for education for successive generations in independent Indonesia, and these investments are on trend.
Overall, the B20 felt more like a chamber of commerce, ESG and general networking meeting that captured the pulse of the world rather than a "deal-making on the sidelines" Davos-style event.
Logistically however, Indonesia got it right. The B20 had excellent live translation devices into Indonesian, Chinese and English. Artistic batik clothes, delicious bika ambon (honeycomb) cake and graceful Balinese dances put Indonesia's beautiful culture and soft power on display. The hard work of Shinta Kamdani, chief executive of the family-run Sinesta Group who was the B20 chair, and Arsjad Rasjid, chairman of KADIN (Indonesian Chamber of Commerce and Industry) and President of Indika Energy, Indonesia's leading integrated energy company, and their teams to organize the B20 Summit, showed. The meeting ended with India's Chandrajit Banerjee, Director General of India's Confederation of Indian Industry (CII), being handed the baton to take on the B20 leadership for India starting December 1, 2022.
A note to Indian companies, as they approach the G20: Indonesian government companies like oil major Pertamina and private players like conglomerate Lippo Group, were the chief sponsors of the year-long event. They worked so closely with their government that the only engagement group invited to the G20 Leaders' Summit was the B20 and its sponsors – causing much heartburn to others.
Foreigners often perceive India as a hard country to understand, one with great potential but also difficult to succeed in. It is seen as having a vibrant economy but lagging in quality of life and human development parameters. India must now use the opportunity provided by its G20 Presidency, to show how it is improving ease of business and quality of life for its citizens. It can showcase its pride in its culture and roots, while also signifying that it is open to global political and business engagement.
Finally, as Amitabh Kant, India's G20 sherpa and creator of the Incredible India campaign says, India must follow its time-tested value of atithi devo bhava (a guest is akin to God) to ensure that every delegate returns to their home country being an ambassador of India's uniqueness, brilliance, hospitality, and efficiency.
Burjis Godrej is head of Special Projects at Godrej Agrovet Limited.
This article was exclusively written for Gateway House: Indian Council on Global Relations. You can read more exclusive content here.
For permission to republish, please contact outreach@gatewayhouse.in  
©Copyright 2022 Gateway House: Indian Council on Global Relations. All rights reserved. Any unauthorised copying or reproduction is strictly prohibited.