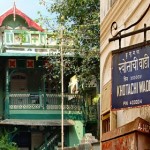 Mumbai[1] is home to numerous indigenous Bombay East Indian villages, which can only be discovered by a particularly keen eye. Most of these enclaves lie wedged between dense high-rise buildings, while others like East Indian Koliwadas (fishing villages) cling precariously to the city's coastline. Whether it is South Mumbai's Khotachiwadi (lit. Khot's part)[2] in Girgaum or Matharpakady in Mazagaon, or North Mumbai's Orlem village in Malad or Uttan village on Dharavi Island, these pockets of low-rise dwellings often identified by a parish church close by, are populated by the city's indigenous Christian community – the Bombay East Indian.
They were originally referred to as Indo-Portuguese in the British Indian Decennial Census, as this local community was converted by the missionary zeal of the numerous Catholic orders[3] that once flourished during Portuguese rule of the seven islands of Bombay (1534-1665) and its larger northern neighbor Salsette Island (1534-1737)[4]. These local Christian[5] took the name Bombay East Indian in 1887 when the Bombay East Indian Association (BEIA) – an umbrella association to represent the Community politically – was formed in May that year.
The Association's aim was to establish a unique identity and to distinguish them from other Indo-Portuguese or East Indians like the Goan and Mangalorean Catholics, who were migrating to British Bombay for work.  By adopting the prefix 'Bombay' to East Indian, they underscored that they were 'the only large Christian community in India, which is indigenous to a metropolis'[6].
Today, the lands that this community once tilled and in the midst of which their villages were set, no longer exist, except in some suburban pockets. But the original network of Bombay East Indian villages across the length and breadth of the island city do survive, as do their generations-old families. Some settlements have village squares (like Ranwar village in Bandra or Matharpacady in Mazagaon) cast in the Portuguese style, most have simple parish churches[7], and all have street-touching ground or one-storied bungalows, narrow winding streets, oratories, crosses, clubs and associations.
It is in these intimate urban village ecosystems where the spirit of the festive Christmas week is most tangible. Christmas carols wafting into the streets, twinkling lights at night, decorations on every bungalow's porch, and the smell of baked goodies (Christmas cake, Kulkuls), the traditional manger built in every parish church compound and school, all add to the holiday ambience. These, however, are the more overt Western influences on the community, while in fact the more indigenous roots of this Community manifest themselves in other ways.
A strong cultural marker in this context, is food.
Mogan Rodrigues, a resident of Uttan village and an expert on Bombay East Indian history and food, explains that East Indian food is a combination of two-three elements: "One, it has a rustic Maharashtrian element because the community is basically an agrarian one. So, certain foods are very simple. Then there is the Portuguese and British influence. Lastly, the Western delicacies like the Christmas cake and the Marzipan sweets."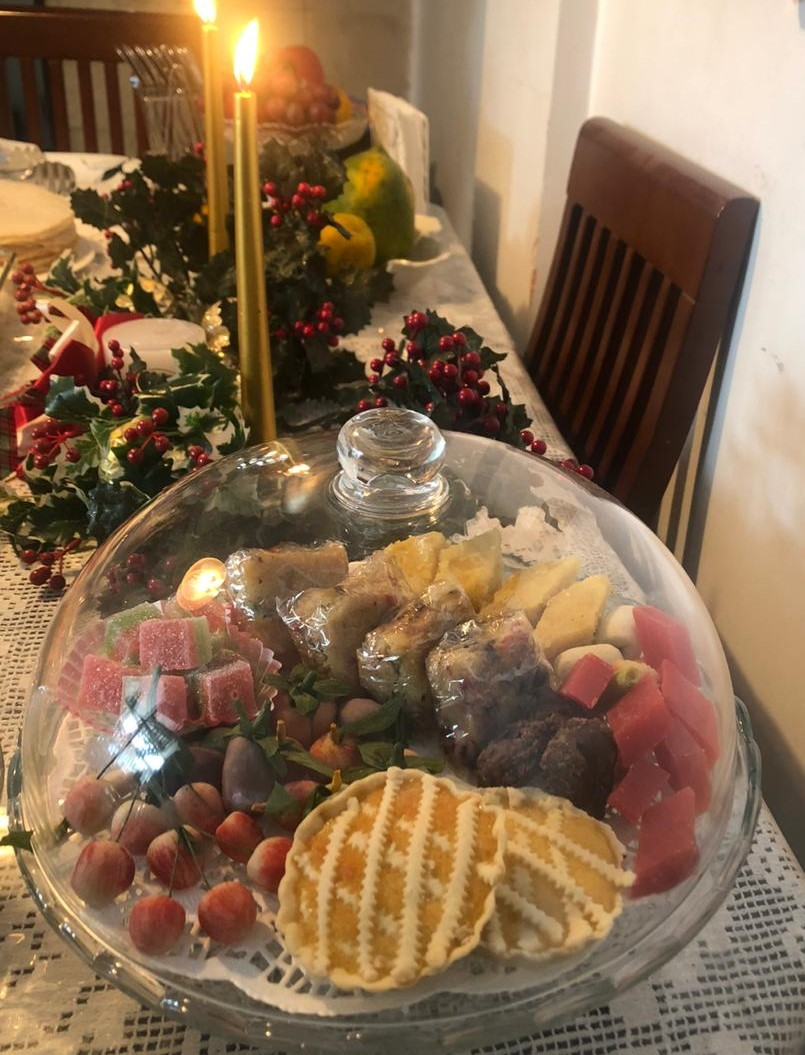 The weightage of the three culinary influences on the Bombay East Indians depends on how early each enclave became Anglicised. As a thumb rule, East Indian enclaves in South Mumbai like Khotachiwadi and Matharpacady and to a certain extent Bandra were Anglicised about 100-150 years ago, as most residents worked in British Indian services like the railways. They took to speaking English and adopted Western clothes (shirt-pant, suit, hats for the men, and dresses, gowns, hats, lace gloves for the women) much before north suburban communities, who were largely landholders, farmers and fishermen till about 50 to 60 years ago. In between these two extremes comes Bandra with its concentration of East Indian enclaves like Shirley Rajan, Ranwar, Kolvad and Chimbai villages.[8]
But the fact that all communities hail from the same ethnic and caste groups predominant in the city and its metropolitan region (the Mumbai Metropolitan Region of today corresponds roughly to the Portuguese Province of the North)[9], share the same religion, and speak the same Marathi dialect, meant that the fluencies outweighed the superficial differences that arose due to Anglicisation.
"The Bottle Masala is the main ingredient in Bombay East Indian cooking," says Bernice D'Lima, a school teacher, singer, and a fourth generation D'Lima resident of Khotachiwadi. This, D'Lima says, is a constant whether you make the Lonvas curry, a thin curry with either fish-chicken-meat and vegetables, or you make the festive pork Sorpotel or Vindaloo which is a must in a Christmas lunch or wedding feast. Bottle Masala – a mix of 30 to 32 spices which are dried and pounded and then dried again – is very different from the ground masalas used by Goan and Mangalorean Christians in their cooking. It also isn't unusual to find the native rice rotis[10] (handmade rotis) on a heaving Christmas table jostling for attention alongside festive breads like East Indian fried Foogias and Orias.[11] All these breads are eaten with the Sarpotel, the whole roast piglet (a centerpiece), Vindaloo, beef or mutton mince cutlets. Adding colour to this table are a cornucopia of hand painted Marzipan sweets, Christmas cake made in traditional copper vessels, cashew-made Cordial (like Marzipan) and coconut-based Rekkejao sweets. The Bombay East Indians love their Khimad, a country liquor sourced today from Uttan or Gorai in its raw, unsweetened form, which is then boiled with a little water, a few spices and a little sugar.
These special foods are not just confined to Christmas but are prepared through the year by East Indian families to mark specials feasts and celebrations, like weddings. Often, an East Indian village feast is related to a historic event or a season, like the harvest festival.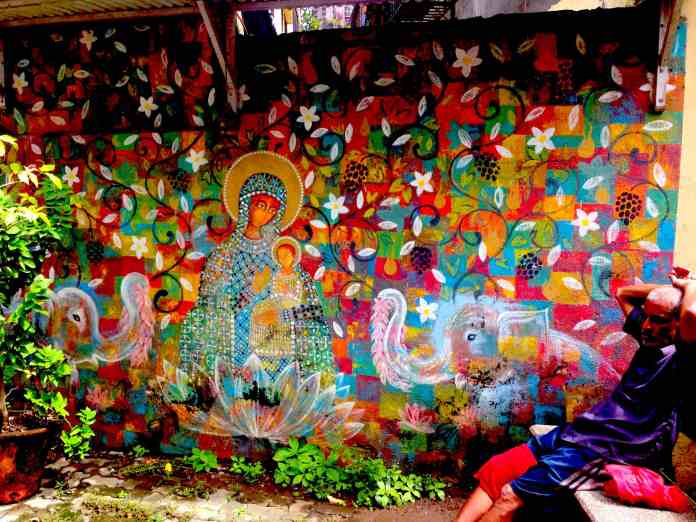 In Girgaum's Khotachiwadi, the Feast of Our Lady of Fatima (a manifestation of Mother Mary) is observed every year from 1st to 13th October[12], as this Community believes that Our Lady protected their enclave from the 1896 Bombay Plague. At first a cross was erected in the village by the community, but when the plague bypassed the residents, they built an oratory, where residents stop by to say their rosary.  Even today the statue of Our Lady [13] passes from one bungalow to the next, spending each of the Feast days in different homes. The host keeps an open house where neighbours get together to say the rosary, sing and feast together.
Syncretism between native rituals and the Happy Thanksgiving Day is evident in the Aagera (East Indian) harvest festival observed by native Christians who are farmers. Here one needs to go to still existing agricultural pockets of the city, like Uttan, on the first Sunday of October and attend Thanksgiving prayers in Church. Following soon after Thanksgiving is All Souls Day on November 2 which in fact coincides in tropical India with the first harvest.[14] On this day in addition to attending church, families partake of a special rice dish Atola (like a payasam or kheer made out of newly harvested rice) sprinkled with black-eyed beans. According to Dr. Fleur D'Souza, the black-eyed beans were probably grown alongside the paddy fields, hence their significance and addition to the rice Atola.[15]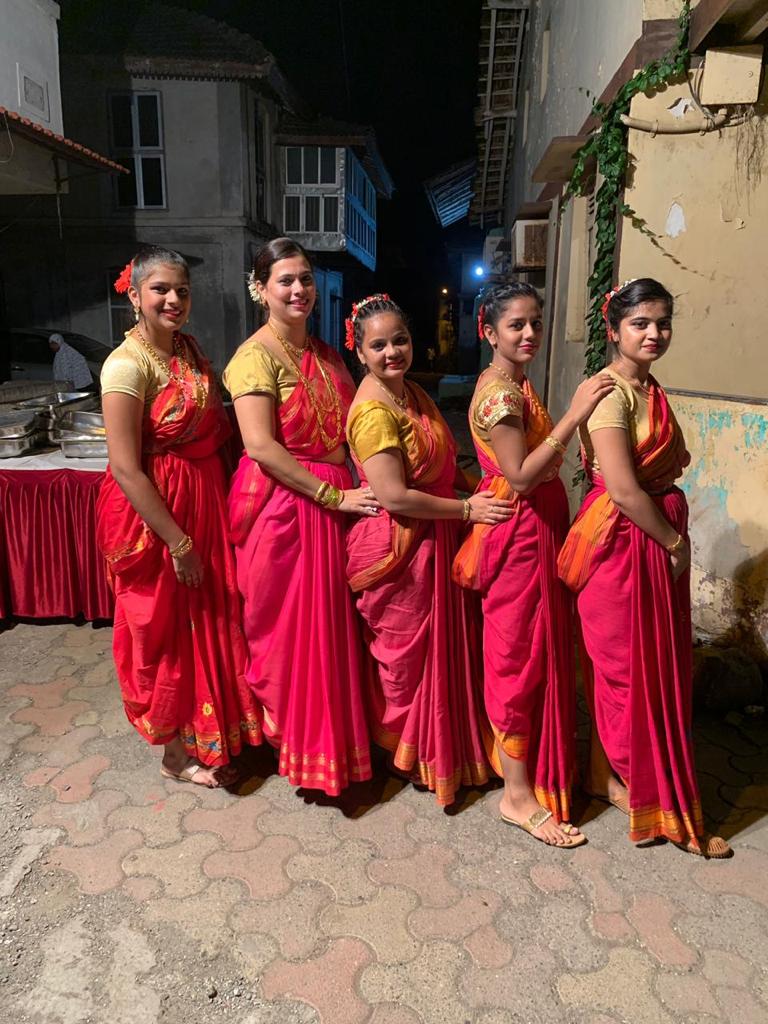 Though many Bombay East Indian youth are now immigrating overseas, particularly to New Zealand, these itinerant visitors back home have triggered a resurgence in traditional rites, rituals (like the Umbrache Pani[16] or Haldi ceremony before a wedding) and the wearing of the red wedding Sonkari Lugra (a nine-yard sari worn in the Maharashtrian kashta style) instead of the white wedding gown with a net veil. Mogan Rodrigues from Uttan village, initiated a project for the weaving of the Sonkari and Zaricha Lugra, and was surprised by the overwhelming response when he and the Maharashtra Handloom Council[17] opened bookings for these saris. Instead of the budgeted 30, they received orders for 90 saris.
This return to roots is a good sign, as it not only makes Christmas in Mumbai a 'thing' with its own traditions, but these proud Mumbaikars are also replicating the very community ecosystems they grew up with in Bombay, in their adopted homelands.
Sifra Lentin is Fellow, Bombay History, Gateway House.
This article was exclusively written for Gateway House: Indian Council on Global Relations. You can read more exclusive content here.
For interview requests with the author, or for permission to republish, please contact outreach@gatewayhouse.in.
© Copyright 2021 Gateway House: Indian Council on Global Relations. All rights reserved. Any unauthorized copying or reproduction is strictly prohibited.
References:
[1] It is trope that the city's name Bombay came from the Portuguese 'Bom Bahai' (lit. Good Bay), because in Portuguese the 'Good Bay' would translate to Bahia Boa. A possible explanation for why the Portuguese referred to the H-shaped island as Bombaim is because they found it difficult to pronounce the 'M' in Mombai, a name taken from the patron goddess of the island Mumbadevi.
[2] Here the reference is not just to any fruit garden or orchard but to a coconut garden or oart, a word little in use today but peculiar to Western India. According to Sir George Birdwood, a surgeon in the Indian Medical Service but most well known as a cultural polymath (he was the first registrar of the University of Bombay and secretary of the Royal Asiatic Society Bombay, "Any man's particular allotment of coconut trees in the groves at Mahim and Girgaum is spoken of as his oart."
Yule, Colonel Henry, Hobson-Jobson: A glossary of colloquial Anglo-Indian words and phrases, and of kindred terms, etymological, historical, geographical and discursive (Bombay, Rupa & Co., Reprint 1994) p. 635..
[3] There were four Catholic orders active in Bombay and Salsette islands, they were the Jesuits, Franciscans, Augustinians and the Dominicans.
[4] The English East India Company (EEIC) leased the seven islands of Bombay in 1668 from the English Crown. It acquired Salsette Island with its numerous Indo-Portuguese villages, churches and monasteries set up by various Catholic religious orders, from the Marathas under the Treaty of Salbai (1782). The nomenclature Bombay East Indians broadly refers to Indo-Portuguese and native Christian communities on Bombay and Salsette islands.
[5] The Bombay East Indians are converts from native communities of this island city. Even today some of their life-cycle rituals vary according to the community they originally hailed from, whether Kunbis, Agris, Bhandaris, Kolis, Prabhus or Brahmins.
[6] Fleur D'Souza, 'The East Indians of Mumbai: Identity, Icons and Issues', in Vergese A., Kamat S. and Poncha R. Eds., Mumbai – Socio-Cultural Perspectives: Contributions of Ethnic Groups & Communities (Mumbai, Sophia College for Women, 2013), p. 42.
[7] Some churches like St. Michael's at Mahim, Dadar's Portuguese Church, and Mount Mary at Bandra, have been rebuilt, modernized and expanded over time.
[8] East Indian villages in the city often have a few Goan and Mangalorean families living amongst them.
[9] The Portuguese Province of the North which includes Bombay and Salsette islands – the region being referred to in this article – had its capital in Bassein (today's Vasai). It was the largest Portuguese territorial holding on the Subcontinent comprising 922 square kilometers. Today, Mumbai Metropolitan Region corresponds roughly to this Portuguese Province, which once extended from Dahanu to the City's north to Uran, just south of Bombay Harbour.
[10] Rice chappatis are common to the west coast of India. The Bombay East Indians make them out of freshly pounded rice which is then shaped into chappatis by hand and preferably cooked over a wood or coal fire.
[11] Foogias are made out of refined wheat flour. Orias are smaller and shaped like a medu-vada, they are made of a mix of rice, urad dal and refined wheat flour.
[12] The Feast of Our Lady of Fatima is on 13 October but celebrations are observed from 1st to 13th October.
[13] The statue which visits each home today, is one that belongs to one of the residents of Khotachiwadi. Earlier, the statue from the oratory visited each home during the Feast days.
[14] Although the East Indian harvest festival is celebrated on the first Sunday of October, harvesting actually begins towards the end of this month thereby coinciding with All Souls Day on 2 November. Payasam or Kheer is made out of the newly harvested rice on All Souls Day.
[15] See the Gateway House-Avid Online program 'Uncovering Urban Legacies: The Portuguese Heritage of  Bombay'. https://www.youtube.com/watch?v=MLDEdPApdmQ
[16] Umbrache (fig tree) pani (water) is a reference to well water, as fig trees grew where there was ground water. Hence the Haldi (turmeric) ceremony began with family and friends going to a well to collect water which would be used to bathe the bride with after the application of turmeric mixed with milk on the bride-to-be.
[17] Savita Suri is the specialist from the Maharashtra Handloom Council who is spearheading the study of and revival of the East Indian Lugra.