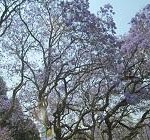 The streets of Harare are busy with young people looking purposeful and alert. This city is alive with expectation, with an energy akin to what we had seen in India about a decade ago.
The news of a four-member Kirloskar Brothers delegation in Harare spread like wildfire. We were not only visiting and meeting people we wanted to meet but also engaging with others who sought us out to do business.  Meetings arranged with senior officials and business persons went like clock-work. Unlike India, everyone arrived at the venues ahead of schedule. Conversations were encouraging and the message was very clear: "We are ready for business."
Indeed Zimbabwe is ready for business and has a promising future. This was quite a change from my first visit to Harare a mere two years ago in 2009. Slight winds of change had begun to blow. The elections of 2008 had already declared Morgan Tsvangirai as a co-winner to long-time incumbent Robert Mugabe. Under a complicated arrangement Tsvangirai is the prime minister – granted executive powers and chairman to a council of ministers responsible for forming government policies. He is also deputy chairman of a Cabinet of ministers that Mugabe heads.
One was not sure what to expect when entering the country. I was there with a CII Business delegation. The stories told through the eyes of the western press haunted each move we made. We looked at all with suspicion and incomprehension – till we were at the gates of the customs entering Harare for the first time. Visa-on-arrival had been arranged by our very helpful Head of Chancery of the Indian Mission at Harare, but these took time to stamp. Wondering what had happened to one of our colleagues, a Sikh gentleman, I turned back to the customs counter and saw him deep in conversation with the immigration officer. Not knowing the context and the reason for his long chat I wondered if his visa had been rejected. I was preparing to call the Indian mission when I saw him walk past the lady with a wide grin. He explained that the lady had engaged him in conversation for nearly 15 minutes. She enquired about his turban and the culture it came from so that he did not get bored while waiting for the visa to show up on her computer monitor.
Such courtesy.
With a nearly 100% literacy level, Zimbabwe has the most enlightened people on the African continent. They respect visitors and look forward to change that will bring them back their prosperity. Zim, as it is called by those who have an affection for it, has seen its share of strife and unsettled atmosphere. However, to my mind the situation was made worse by negative projections in the global press. This is largely due to only western press showing any focus on Zim. No African or Asian journalist, to their disgrace, has looked at this country long enough to write the stories that make this country truly great. The fact that the people of Zimbabwe have not resorted to violence against the rule of Mugabe speaks of the resilience in a population being tested of its patience. Governance may not be the parameter to judge the country by, but the people certainly are.
Stories of misrule are rife in Zimbabwe, but what has seen little press, even in India, is the investment made by Essar in mines and a steel mill supporting mining activity. The immediate investment of $750 million made during March 2011 which gave Essar a majority stake in the steel mill has helped the economy smile. The influx of such a large amount of money into the exchequer has helped the local administration invest in supporting other facilities across the country. The presence of this one company has helped create jobs with wage security.  The indigenisation law in the mining sector ensures local shareholding in any investment made – in this case 46%. Also, Ownership of resources will not change hands, and the growth is shared between the Indian company and the Zim partners – in this case a parastatal.
The Essar presence, as well as the visits of serious business delegations from India to Zimbabwe, should excite the Press Trust of India (PTI) correspondent posted in Durban – a stone's throw from Harare. The presence of Essar officers in the remote mining district south-east of Harare, as well as at Mutare where the steel mill is located, is giving new hope to the local population. With the Indian presence has come jobs and slow change. Indian 'masalas' have already stared showing up in local grocery shops; we await the inevitable Indian restaurant in Mutare.
In Harare we travelled down wide, tree-lined and decent roads to visit Joice Mujuru, the country's Vice President.  She turned out to be an energetic and meant business. Clarity of thought and a desire for action were her trademarks.  She was so keen to work with us, but she had to rush to attend the oath-taking ceremony of the new President Rupiah Banda. Upon her return she requested that we meet her again to see how best to take our proposals forward.  We found her energy utterly infectious. Her single-focused agenda is to revive Zim's decaying agriculture and provide food security to Zim's 12 million citizens.
Zimbabwe was the food bowl of the southern African region till the late '80s when the farms were nationalized. Clearly the intention was to bring up the indigenous people, but the method was skewed. The need for integration overrode the need for political power. The lack of economic measures designed to control the situation lead to the decay of the system. Instead of distributing the lands of the white farmers amongst the indigenous farmers, the Mugabe government's selected close associates were made 'responsible' (read 'beneficiaries') for the farms and the economic inequality went unchanged. The ethnic Zimbabweans in power merely replaced the white farmers.
Today the farms are partly cultivated. The average is one crop a year on farmlands which vary in size from 300 hectares to 2,000 hectares. The Indian national average is farm holdings under one-hectare. With its rich arable soil the country provides opportunities for new farming projects supported by fresh techniques as well as supporting the existing farms with systems, new technology and new skills.
Food lines the shelves in shops which remain open late to facilitate office-goers. They also stay open late as there is no crime in the city of Harare. Travelling alone in a hired car I did not feel threatened. I was greeted by a smiling pharmacist when I stopped at a pharmacy to pick up some antibiotics, and helped by a local to choose a medicine that would suit me better. I felt like I was back in my home town of Jamshedpur where people knew me and were ready to help.
The city of Harare has beautiful buildings, some made in the colonial architecture by the British and some others that reflect the art deco style with a Zim twist. With its clement weather, temperatures between 9 and 23 degrees Celcius, Harare must have been one of the most stunning cities in the world a few years ago. The last few years of strife have robbed the city of its shine. However, a look around and one knows this is about to change for the better.
Discussing new ideas with receptive minds is always encouraging, especially when you can see that people feel more secure in their circumstances.  Zimbabwe is looking for ideas and ways that will help it leapfrog and reach the levels of a developing economy. It is keen to be in the IT age and looks to India as a model. Skills development is now a vital need in Zimbabwe. Our own Indian companies will need to look for local skills as the new laws of ownership come into force. Zimbabwe's Indigenization and Economic Empowerment Act, which requires all foreign business worth $500,000 (Rs. 2.25 Crores) or more to sell 51% of their shares to indigenous Zimbabweans, became law last March. This legislation is aimed at Zim's dominant mining sector. The imperatives of empowerment will need similar action in other sectors as the country stabilizes.
Soon enou
gh Zimbabwe will throw up great opportunities in mining and down-stream value-addition to its mineral resources. At the moment the country needs investments in infrastructure. Power, water, urban municipal services, healthcare and medical facilities have gained in importance alongside agriculture. The Zimbabwe Electric Supply Authority (ZESA) controls the production and distribution of power in the country and represents the southern grid. ZESA is dominated by coal-based and hydroelectric power plants and faces a capacity shortage of nearly 25%. This will long remain one of the key areas of growth.
There is no dearth of young people waiting to be trained in Zimbabwe – the country's mean age is 18.5 years. The need for institutions of higher education as well as skills development is essential, to ensure that the country maintains its low crime rate.
China has gained a significant foothold in Zimbabwe. It has invested $10 billion in infrastructure, mining, information and communications technology. This is expected to be offset by the granting of licenses for exploitation of significant zinc and platinum deposits. China is also interested in the diamond mines still not completely under the Kimberly process. Chinese arms trading during the period of strife prior to 2008 has birthed local resentment. The honeymoon with China is slowly coming to an end. Yet, Mugabe has been urging his people to learn Chinese.
The Indian government's stated policy in Africa makes out as if we are not in competition with anyone in Africa. We cannot compete with China – a country with deep pockets and a clear vision of ensuring its own energy security. India's foray into Africa has been lead by India's private sector with the support of the government – not the other way round. Indian business in Africa is driven by the bottom line. Fortunately, Indian investors have realized that Africa is a continent where investment needs to be sustained. The recipe for any work in Africa requires a deep commitment, integration with the local people and very large doses of patience.
Clearly new business opportunities are emerging in the economy. The parastatals in all sectors are looking for a leg up by way of fresh investments. New Build-Operate-Transfer projects in roads, electricity generation and distribution are being discussed for the near future. With its rich mineral map, Zimbabwe has several mines that need development. Logistics for evacuation are being put into place. A new rail connection and a coal terminal at Behra in Mozambique will solve part of the problem. Indian business should be here in larger numbers. They can take comfort in Zim's credit rating by Export Credit Guarantee Corporation (ECGC) which stands at B2 – a notch higher than Zambia.
Politics notwithstanding, Zimbabwe is now a country with a purpose. Its people's needs can no longer be ignored. It will be for the future to decide if Zimbabwe's people can lead their nation's peaceful economic and political transition.  For like India, Zimbabweans are now ready to do business in spite of their government.
Shipra Tripathi, one of India's leading experts on Africa, is Vice President – International Business for Kirloskar Brothers.
This blog was exclusively written for Gateway House: Indian Council on Global Relations. You can read more exclusive content here.
For interview requests with the author, or for permission to republish, please contact outreach@gatewayhouse.in.
© Copyright 2011 Gateway House: Indian Council on Global Relations. All rights reserved. Any unauthorized copying or reproduction is strictly prohibited