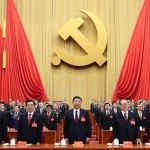 For the last fortnight, the world has been captivated by the events of the 19th National Congress of the Communist Party of China, which elevated Chinese President Xi Jinping to the status accorded to Chairman Mao. Xi Jinping position is unassailable. He has consolidated his position in the CCP, strengthened his hold over the country and provided a policy road-map for the next five years. 'Xi' Jinping Thought' is now enshrined in the Chinese Constitution just as firmly as was 'Mao Zedong Thought'. The powerful Politburo Standing Committee, comprising Xi's closest confidants, was also selected, dominating various government commissions and departments.
Gateway House has curated a selection of the analysis of its top experts on China, in this special briefing. It offers a political and security view of China under Xi, and how India should view this as an opportunity.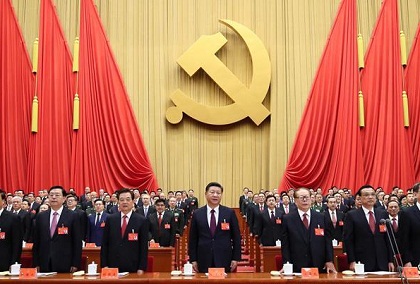 Expectations from CCP's new era of Xi
By Indira P. Ravindran, Adjunct Fellow, China Studies, Gateway House
Xi Jinping, who became the first leader since China's modernisation to have his name inscribed—during his tenure—in the Chinese Communist Party's Constitution, will fine-tune and popularise Deng Xiaoping's famous phrase, 'Socialism with Chinese Characteristics', to suit a new era. He has adhered to Party rules while subtly subverting long-standing traditions Read more
Key takeaways from Xi's work report
By Indira P. Ravindran, Adjunct Fellow, China Studies, Gateway House
Amidst the grand messaging and visual splendour of the 19th Party Congress, Xi made some telling pronouncements. He sent out a stern warning to separatist elements, threatening the country's unity, and emphasised "ecology" and "environment" over "economy" and "market". Over and above it all, the Chinese Communist Party that he rejuvenated emerged the real 'hero' in the epic story Read more
19th Congress is CCP dominance on display
By Indira P. Ravindran, Adjunct Fellow, China Studies, Gateway House
At the Chinese Communist Party's 19th Congress, President Xi Jinping will surely consolidate and project his power within the Chinese Communist Party. But, there are other crucial elements to be observed and studied beneath the obvious grandeur of the Congress, such as, how it has retained its longevity and tenacity, how it commands loyalty and ideological compliance, and how change gets institutionalised. This week-long event will yield important clues Read more
Learnings from Chinese outbound investment
By Indira P. Ravindran, Adjunct Fellow, China Studies, Gateway House
Beijing has its finger on the economic pulse of the country, demonstrating a responsiveness to criticism at home and abroad. It reveals a great deal about Chinese political priorities and societal changes, and offers a collective learning for investors and markets worldwide – and especially for India Read more
Xi's PLA agenda: real reform or power gambit?
By Vice Admiral Anil Chopra, Distinguished Fellow, International Security and Maritime Studies, Gateway House
Chinese President Xi Jinping's reforms, some of which have been effected in the run-up to the 19th Party Congress, have served to both modernise the People's Liberation Army (PLA) and also strengthen his hold on it. They may also have resulted in adversely affecting the PLA's combat efficacy Read more
India and The Primacy of Xi Jinping
With M. D. Nalapat, Director, School of Geopolitics, Manipal University
Professor Madhav Das Nalapat sits down with Manjeet Kripalani to discuss the ascendance of Xi Jinping into the pages of the Chinese Constitution and what this new status quo means for India and it's strategic interests Watch
© Copyright 2017 Gateway House: Indian Council on Global Relations. All rights reserved. Any unauthorized copying or reproduction is strictly prohibited.