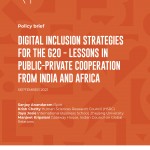 Abstract: Public digital infrastructure, including hard and soft variants, encourages competition, innovation and inclusion. Through the India Stack and Modular Open Source Identity Platform (MOSIP), the Indian experience offers developing countries a path to leapfrog the development phase for digital platforms. Open-source systems offer countries an opportunity to establish low-cost public identity, financial and data exchange systems. The G20's support of such platforms will accelerate adoption, allowing developing countries to advance digital usage. Funding is key to implementation. This brief offers three mechanisms – specialised Digital Inclusion Social Impact Bonds, G20 coordinated multilateral collaborative funding and alternate multilateral financial mechanisms.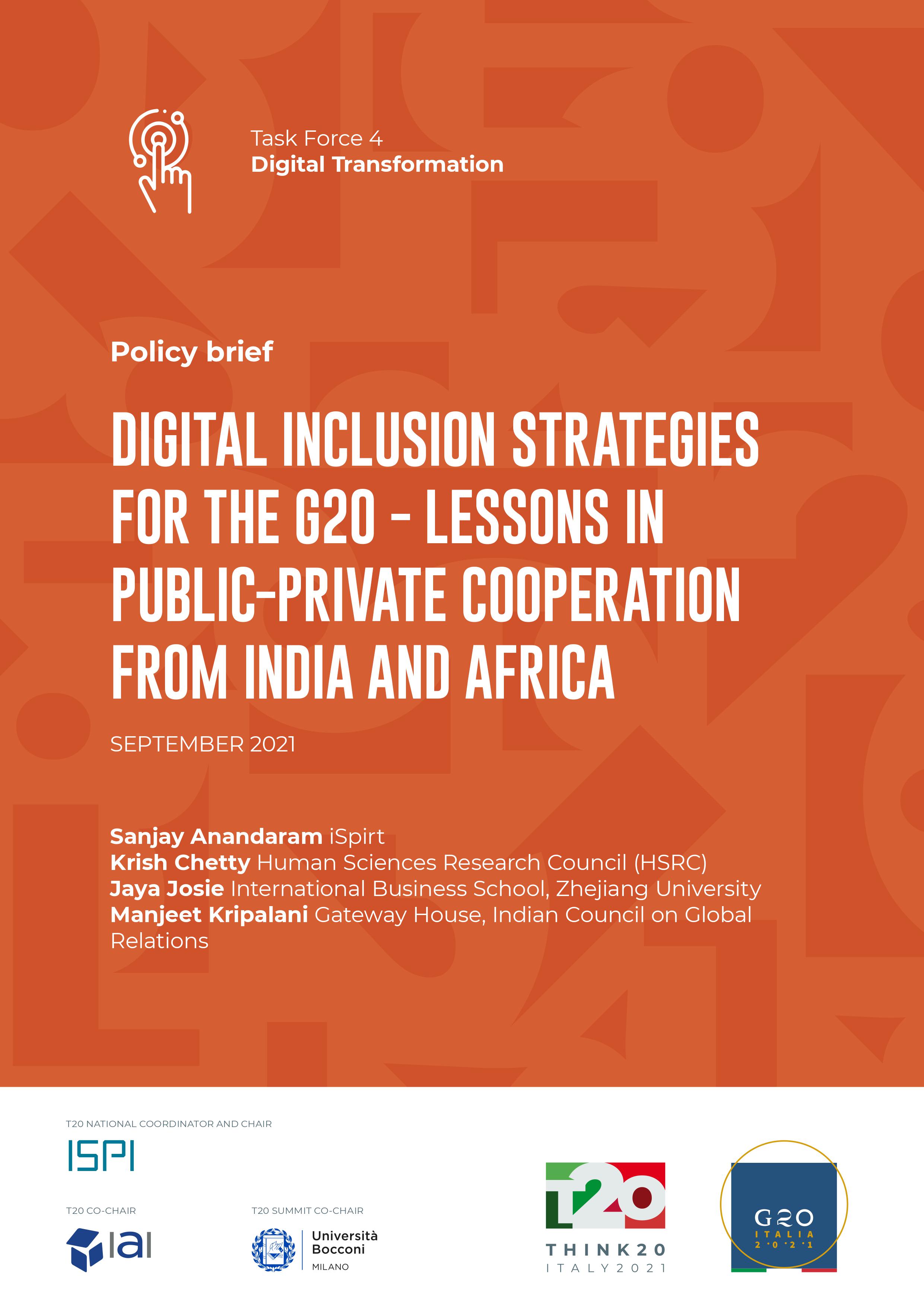 You can download the PDF version of  'Digital inclusion strategies for the G20 – lessons in public-private cooperation from India and Africa' on the T20 Italy 2021 website.
Manjeet Kripalani is Executive Director, Gateway House.
Krish Chetty is Chief Researcher, Inclusive Economic Development division, Human Sciences Research Council.
Jaya Josie is Head, BRICS Research Center, Human Sciences Research Council.
Sanjay Anandaram is Executive Board Member, Modular Open Source Identity Platform.