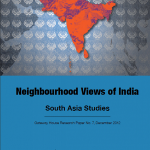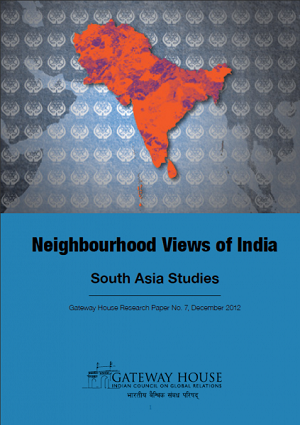 Neighbourhood Views of India
To mark the 27th SAARC day, Gateway House in collaboration with geopolitics experts from the SAARC nations compiled the 'Neighbourhood Views of India.' They give their perspective of their respective countries' interactions with India's policies towards them, and make recommendations for the future of bilateral relations.
The SAARC nations are bound together by history, culture, and the British colonial legacy. However, some historical incidents still continue to haunt the relationship that these nations share with India.
The current geopolitical climate has prompted these nations to revisit the principles of sovereign equality, territorial integrity, mutual understanding and cooperation. India's $2 billion aid to Afghanistan, granting of Most Favoured Nation status to India by Pakistan, the training of Sri-Lankan police personnel by India amongst other initiatives highlight the increasing efforts of these nations towards strengthening bilateral ties. What we need today are innovative ideas that would boost their efforts further.
This compendium of essays intends to contribute to this process.
Related reading:
1. You can read a précis of this paper here.
2. The Hindustan Times published an edited version of the paper's Foreword on December 6, 2012.
Gateway House launched this report on December 6, 2012. You can view a summary of the event, here.
---
You can download the PDF version of this paper, here.
This compendium and the articles within were exclusively written for Gateway House: Indian Council on Global Relations. You can read more exclusive content here.
For interview requests with the author, or for permission to republish, please contact outreach@gatewayhouse.in.
©Copyright 2012 Gateway House: Indian Council on Global Relations. All rights reserved. Any unauthorized copying or reproduction is strictly prohibited.