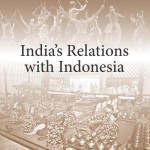 In many respects, Indonesia is a unique nation. It has a mind-boggling geographical spread; is characterised by intense nationalism; and can boast of an impressive record of economic development. It is the largest member state of the Association of Southeast Asian Nations (ASEAN); is home to the largest Muslim population in the world; and could potentially play a significant role in United States-China relations.
Rightly, it should be the subject of far greater attention. However, as the dynamics of power in East Asia shift, China commands rising attention and Indonesia, undeservedly, is largely ignored.
From the Indian perspective, Indonesia should be the subject of serious research as old cultural bonds, similarities in their development experience, and shared interests make it an important partner.
Since Indonesia ranks low in the Indian consciousness, authors Navrekha Sharma and Baladas Ghoshal make a conscious effort to correct this lacuna, and the strength of their argument is underlined by the candour with which they outline the relations between India and Indonesia that evolved over 2,000 years. While the cultural influences that date back to ancient times are quite well known, the more recent history, especially "the heavy baggage of mistakes, miscalculations and misunderstandings", rarely occupies Indian consciousness.  The book, India's Relations with Indonesia, offers an interesting narrative and insightful analysis at times, especially when it comes to the Sukarno and Suharto eras in Indonesian politics. It tells us as much about Indonesia's struggle with its colonial powers and the policies they adopted as it does about the country's complex relationship with India.
The book recounts the ups and downs in diplomatic relations over the years, some of which are based on archival material not readily available previously. Although aimed at the Indian reader, the book will interest Indonesians who wish to study India's foreign policy: in particular, to understand the shifting perspectives through which India's diplomacy has approached and executed its mandate in their fascinating country over the years.
The most insightful chapter is the one that describes India-Indonesia bilateral relations in the period immediately after they gained their independence, until the famous Bandung Conference that is remembered for helping establish the non-aligned movement, and less for leading to a period of "mistrust, contestation for leadership of the Afro-Asian movement and finally, open hostility".
The authors quote Indonesia's former Foreign Minister Ide Anak Agung Gde Agung: "The Nehru brand of diplomacy consists in never warmly receiving the proposals which do not emanate from the Indian delegation, in fact meeting them with skepticism and aloofness…… when the Bandung conference of Asian-African nations was first proposed his immediate reaction was a flat rejection based upon many grievances… when an idea got Nehru's approval and was seen to be in India's interest, Nehru immediately took the lead in all discussions, pushing hard to get all his ideas accepted." They unhesitatingly blame the Indian bureaucrats "who tend to be stiff and formal and all too conscious of hierarchy", quoting Indonesia's former Secretary-General Roeslan Abdulgani on "the easy mastery of the English language which made the Indian delegation 'clever' and 'dynamic'".
The early 1950s marked a high point in bilateral relations, but these soured rapidly post the 1955 Bandung Conference: "Over the next decade, the cauldron of discontent bubbled over, destroying with it the trust, friendship and commonality of purpose that had been so lovingly and carefully nurtured over several years".
The authors point out that India failed to anticipate the strength of "cold war interests which were out to destroy the recently awakened consciousness of Asia and Africa and thwart its moral and charismatic appeal". Nor had India laid out a clear set of institutional goals for the conference; a clear and strong agenda would have prevented petty issues from bubbling over.
India made other egregious mistakes: it showed no understanding of the issue of West Irian (present-day Papua Barat) and India's media displayed a lack of empathy for Indonesia's cause, when, as a young republic in 1949, it was "pressed… the price of freedom to leave Dutch-owned economic assets untouched and repay the Netherlands her entire internal debt ($1.13 billion), which included the cost of the wars she had waged on them".  Even more damaging than the onerous financial terms of the settlement was the exclusion of West Irian, a land mass nearly one-fifth of Indonesia in size and rich in natural resources, from Indonesia's territorial boundaries. Indonesia made every effort to resolve the issue through bilateral negotiations with the Netherlands, and it is only after the failure of these bilateral talks that Indonesia decided to take the issue of West Irian to the United Nations (UN).
The book gives an interesting account of the reaction of India's media to the issue of West Irian: "Making a distinction between 'liquidating a colonial empire' and 'attempting to take over the coloniser's role', The Statesman's editors drew attention to the fact that West Irian is ethnically quite distinct from the western islands of the Indonesian archipelago; the extent of its readiness for home rule is very problematical and still more so (is) the regime of Djakarta." Shockingly, the same editorial sympathised with Australia's need for stable northern borders.
For its part, Indonesia openly wondered why India would ever become a member of the Commonwealth and squirmed when Indians lectured the country on the principles of non-violence.
On the other hand, India was greatly disturbed by Indonesia's stand during the Indo-Pakistan War of 1965, when Indonesia offered to provide Pakistan with military help and seize the Andaman and Nicobar Islands to distract it from the Kashmir front.
Despite such actions, the authors of India's Relations with Indonesia believe India-Indonesia relations can grow in a healthy manner in the future if the latter's past is properly understood and right conclusions drawn by both nations.
They suggest Indian and Indonesian world views of "self reliance" and "national resilience" have evolved out of a common philosophy of non-alignment, though differences in interpretation have resulted out of cultural nuances, historical experience, and policy choices. "Threats to India had been largely external whereas Indonesia's threats had been of domestic insurgencies, an experience… far more traumatic in nature and intensity".
A good starting point for cementing ties is to abjure "trite references to common culture and take a lively interest in learning about one another's policy perspectives". It is time, the authors advocate, to stop dwelling on common historical, religious, and cultural heritage dating back centuries and expecting these to form a strong foundation for the future; it is far better to pursue "convergent interests".  They go on to list areas India and Indonesia should explore to build a lasting relationship, e.g., both countries have a common interest in democratising the functioning of the UN, and another area of cooperation could be political and strategic as the world has changed and the power balances in Asia are determined by the rise of China, the end of the Cold War, India's new Look East Policy, and ASEAN's rising importance.
The authors bring years of diplomatic experience and critical analysis to the subject. Navrekha Sharma was, among other assignments with the Ministry of Foreign Affairs, ambassador to Indonesia, which gives her an understanding of complex diplomatic issues; Baladas Ghoshal acquired expertise in regional affairs through a lifetime of teaching, research, and writing.  Refreshingly, they bring openness and candour to their analysis, which makes for enjoyable, informative reading.
India's Relations with Indonesia by Navrekha Sharma and Baladas Ghoshal (Research Asia, 2014)
Meera Kumar is a New York-based public relations professional. She has worked with the Asian Development Bank, the State University of New York, New York University, and several Fortune 20 companies. She started her career as a journalist writing for various media outlets in Southeast Asia, including the 'Bangkok Post' and 'The Nation.'
This review was exclusively written for Gateway House: Indian Council on Global Relations. You can read more exclusive content here.
For interview requests with the author, or for permission to republish, please contact outreach@gatewayhouse.in.
© Copyright 2016 Gateway House: Indian Council on Global Relations. All rights reserved. Any unauthorized copying or reproduction is strictly prohibited.