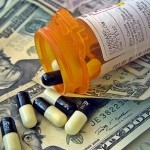 As the U.S. government debates much needed changes in its healthcare bill, it is clear that Indian firms have the potential to help reduce costs and inefficiencies in the U.S.'s bloated healthcare system. They can provide technologies and solutions that are affordable, accessible and adaptable in the pharmaceutical, medical technology and health information technology (IT) sector. A Gateway House paper states that a reverse technology transfer can be a powerful policy instrument for it.
Since the 1990s, there has been a convergence of emerging economies and those of the developed West with respect to technological capability and the origin of innovation, manufacturing and services. This is, in large part, due to the establishment of global production value chains, across the world, and has been heavily influenced by information technology and digitisation.[1] Today, the practice of reverse technology transfer is expanding. India's increasing industrial and innovation capability has positioned it at the global forefront for its ability to expand access to, and reduce the cost of, healthcare.
This is an opportune time for Indian firms and technologies to offer solutions to the U.S. in three healthcare-related areas, namely, pharmaceutical, medical technology and health information technology. This will enable it to cut costs and increase efficiency without compromising on quality or accessibility.
The pharmaceutical sector is well established in the U.S. in India, it exists within an enabling regulatory and policy environment, having been shaped by decades of supportive policy by the government. There is strong domestic capability, with many corporate firms coexisting successfully with startups. Investors provide early stage capital for new ventures; the education system offers the appropriate skill sets; and conferences and sector associations bring the diverse ecosystem stakeholders together.
Every third pill sold in the U.S. is manufactured in India. In financial year 2016, India's pharmaceutical exports to the U.S. accounted for $5.5 billion.[2] Investments by Indian pharmaceutical companies have grown six-fold in five years to 2017 in the U.S.[3] Both companies in India and Indian firms in the U.S. can draw on this ecosystem. There are links between the two: there are over 546 U.S. Food and Drug Administration- (USFDA) approved entities in India[4], and an initiative of the India-U.S. Chamber of Commerce that focuses specifically on strengthening partnerships in the pharmaceutical sector.
Table 1: Examples of pharmaceutical segments and firms in the India-U.S. Corridor
| | |
| --- | --- |
| Segments | Indian Firms |
| Active Pharmaceutical Ingredients | Biocon, Alkem Laboratories, Divi's Laboratories, , Glenmark Pharmaceuticals Ltd., Aurobindo Pharmaceuticals Ltd., Dr. Reddy's Laboratories, Lupin Pharmaceuticals Ltd., Laurus Labs, Natco Pharmaceuticals Ltd. |
| Pharmaceutical Therapeutics | Torrent Pharmaceuticals Ltd., Cipla Limited |
| Specialty Pharmaceuticals | Abbott India, Ajanta Pharma, Sun Pharma |
| Integrated Healthcare Provider | Piramal Enterprises, Cadila |
| Pharmaceutical and Life Sciences | Jubilant Life Sciences Ltd |
| Pharmaceutical Research and Development | Wockhardt |
Medtech, on the other hand, is at an early stage of development, with limited inroads in the U.S. market. A vast majority of large medtech firms worldwide are from the U.S., many of which rely on founders and senior management of Indian origin, but India's own medtech companies have a negligible presence. India holds a relatively small share of the global medtech market, is the fourth largest in Asia and 20th in the world. The sector in India was valued at $10 billion in 2014, which is expected to soar to $50 billion in 2025 on account of increased domestic manufacturing and exports.[5]
Table 2: Examples of medtech segments and firms
| | |
| --- | --- |
| Segments | Indian Firms |
| Device Manufacturing and Diagnostics | Poly Medicure, Trivitron Healthcare |
| Medical Device Innovation | Perfint Healthcare, Forus Health, Opto Circuits India |
| Laboratory Testing and Diagnostics | Panacea Biotec, Thyrocare Technologies, MedGenome, Medtronic, Dr. Lal Pathlabs |
The reason for its small presence in the U.S. is because even domestically it is of much more recent origin compared to the more mature pharmaceutical sector. The regulatory and policy environment in India, including standards, is not an enabling one. For example, there is a lack of public procurement policies, while, at the same time, import regulations invariably favour importing already assembled medtech goods over inputs for domestic manufacturing of the same products.
Besides, the infrastructure is poorly developed, with very few successful large domestic firms, limited startup activity, not many investors, a handful of individuals with the requisite skills (and no appropriate educational offerings to build that capability), and no sector associations or platforms, such as conferences, to bridge existing gaps and help connect stakeholders.
The need then, is to create and strengthen basic domestic building blocks to enhance the capability and innovation that can compete internationally.
The health IT segment has large Indian firms already among the top ones in the U.S. markets, but they are based on an outsourcing model that is now under severe stress, both from U.S. policy makers who want to provide jobs for Americans rather than use a cheaper Indian work force, and from increased digitisation and automation. It therefore requires new business models and strategies. Health IT, which had a strong presence earlier, riding on India's phenomenal rise as a source of IT and outsourcing services companies, is now facing a serious set of challenges – from the U.S., domestically in India, and in terms of updating business models, workforce skill sets and overall capabilities to remain in the lead.
Table 3: Examples of Health IT segments and firms
| | |
| --- | --- |
| Segments | Indian Firms |
| Clinical Platforms | NIIT |
| Medical device engineering and platforms | Cyient, Larsen and Toubro InfoTech |
| Healthcare administration systems | Mphasis, Tech Mahindra |
| Analytics and risk-based monitoring using clinical data | Tata Consultancy Services |
| Value chain management systems – in pharmaceuticals | HCL |
| Hospital and pharmaceutical IT systems | Infosys, Wipro |
There is substantial potential for Indian firms to capture a larger share of the U.S. market, increase exports and contribute to curbing costs and reducing wasteful practices in the U.S. healthcare system.
The pharmaceutical, medtech and health IT segments of the sector offer three different starting points and distinct trajectories to increased innovation, capability and competitiveness for the U.S. This troika can create a new strategic policy tool that can benefit the partner countries.
Lina Sonne is Fellow, Innovation Policy at Gateway House.
This article draws on a background paper for a project which looks at reverse technology transfer between India and the U.S. in the healthcare system, covering the pharmaceutical, medtech and health IT sector.
This feature was exclusively written for Gateway House: Indian Council on Global Relations. You can read more exclusive content here.
For interview requests with the author, or for permission to republish, please contact outreach@gatewayhouse.in.
© Copyright 2017 Gateway House: Indian Council on Global Relations. All rights reserved. Any unauthorized copying or reproduction is strictly prohibited.
References:
[1] Baldwin, Richard, The great convergence: information technology and the new globalization (Cambridge, MA: The Belknap Press of Harvard University Press, 2016)
[2] KPMG and FICCI, India-US Collaboration – Natural alliance for mutual growth and inclusive prosperity (FICCI-IFFA Global Business Forum, 2017)
[3]  Rajagopal, Divya, 'Indian Pharma Companies Still Wary of US Drug Market', The Economic Times, February 2017, <http://economictimes.indiatimes.com/industry/healthcare/biotech/pharmaceuticals/indian-pharma-companies-chary-of-us-drug-market-despite-donald-trumps-cheaper-drug-push-is-good-for-india/articleshow/57226720.cms>
[4] India Brand Equity Foundation, Pharmaceuticals (IBEF,2017) <https://www.ibef.org/download/Pharmaceutical-January-2017-D.PDF>
[5] Deloitte, Global healthcare output battling costs while improving care, (Deloitte, 2016) <https://www2.deloitte.com/content/dam/Deloitte/global/Documents/Life-Sciences-Health-Care/gx-lshc-2016-health-care-outlook.pdf.>; Swissnex India. Medtech report India: Handbook for Swiss startups. Bangalore: Swissnex India, 2016, <http://www.swissnexindia.org/wp-content/uploads/sites/5/2016/05/Medtech-Report-India.pdf.>