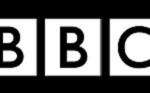 Their message was as simple as their chant; that foreign direct investment was "bad bad!", and would hurt the country.
But while their protests were triggered by the government's latest plans to open up the retail industry to multinational companies, the impact of foreign firms and their money is not so cut and dried.
India, contrary to the often chaotic image it transmits to the world, has been taking steady and concerted steps to open up its economy over the past two decades.
The process was jump-started in 1991 by the current Prime Minister Manmohan Singh when he had the finance brief, and it has been carried on ever since with varying levels of success by successive governments, regardless of party politics.
"Here is a transitional country in an international system," says Anupam Srivastava from Invest India, the government-nominated agency for investment promotion and facilitation.