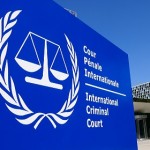 On 5th February 2021, the Pre-Trial Chamber of the International Criminal Court (ICC) passed a decision authorising the Office of the Prosecutor to investigate alleged war crimes committed in 2014 in the Occupied Territories of Palestine,[1] of the West Bank including East Jerusalem, and the Gaza Strip.
This decision is significant for two reasons: One, the implication for Israel which is not a signatory to the Rome Statute, the international treaty that provides the governing framework of the ICC; Two, the decision by the ICC which is the highest authority on international criminal disputes, and presents limited options for appeal of the decision.
Palestine's strategic accession to the Rome Statute in January 2015, was instrumental in leading to this decision, as the ICC primarily has jurisdiction over its member states. In May 2018 Palestine referred the case to the Prosecutor, Fatou Bensouda. In order to obtain legal clarity on the jurisdiction of the court in this situation where occupied Palestine territories by a non-member state, Bensouda sought a ruling from the Pre-Trial Chamber. With the February ruling in favour of Palestine, the investigation into the alleged war crimes have commenced.
The ICC decision has been rejected by Israel, the U.S. and Germany, under the ground that the former is not a signatory to the Rome Statute and therefore not covered under the jurisdiction of the ICC.
How will this play out? Fatou Bensouda's term as Prosecutor ends in June 2021, and she will be replaced by Karim Khan, a well-known defense attorney of British nationality, whose previous professional record suggests there will not be a change in the course of the investigation. However, irrespective of the decision, the ICC has limited powers of implementation, with no statutory enforcement mechanism. Israel, being a non-member will make the task of enforcement even more difficult. There are precedents to this effect, where the ICC decision was not enforced – such as the 2009 conviction of President of Sudan, Omar al-Bashir, for crimes against humanity and genocide committed in Darfur.
The chart below details three recent ICC-authorized investigations, involving non-member States:
Ambika Khanna is Senior Researcher, International Law Studies Programme, Gateway House.
Kartik Ashta is Researcher, International Law Studies Programme, Gateway House. 
This infographic was exclusively created for Gateway House: Indian Council on Global Relations. You can read more exclusive content here.
For interview requests with the author, or for permission to republish, please contact outreach@gatewayhouse.in.
© Copyright 2021 Gateway House: Indian Council on Global Relations. All rights reserved. Any unauthorized copying or reproduction is strictly prohibited.
References:
[1]https://www.icc-cpi.int/CourtRecords/CR2021_01165.PDF
[2]https://www.icc-cpi.int/Pages/item.aspx?name=pr1516#:~:text=Today%2C%205%20March%202020%2C%20the,the%20Islamic%20Republic%20of%20Afghanistan
[3]https://www.whitehouse.gov/briefing-room/statements-releases/2021/04/02/letter-to-the-speaker-of-the-house-and-the-president-of-the-senate-on-the-termination-of-emergency-with-respect-to-the-international-criminal-court/
[4]https://www.icc-cpi.int/Pages/item.aspx?name=pr1465