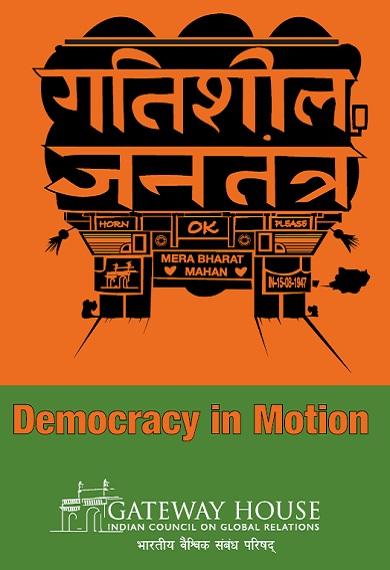 Preface
In the global discourse today, democracy is viewed as a static goal – rebel for freedom, hold an election and a country automatically becomes a democracy. That the lorry of democracy actually begins to trundle and sway on pot-holed roads only after holding an election, is lost on the vast masses of protestors and leaders who dream of instant liberty and enlightened governance.
This view of instant democracy is not new; it has been held dear for decades in the past and current century. As we know from the Indian experience, the process of ensuring democracy is long and arduous – and these days it is acutely so. The neglect of our tribal communities, dynastic rule, corruption, displacement, joblessness — these have created disillusionment and cynicism about the democratic process.
But perhaps we are expecting too much from our democracy. Far from being an apotheosis, we are a democracy still in stream.
India is paradigmatic of democracy in motion; it embodies its every nuance, and many of its aberrations. Its practice has an impact on its neighbours. For instance, dynastic rule and money power in India have not only heightened the barriers for ordinary citizens to enter politics decently, it has also legitimised the same influence across South Asia. Only in Myanmar has it taken a political dynasty to remove the impediments to self-determination. The lesson: It is not enough to be an electoral democracy, it is essential to also be an effective and equitable democracy.
Some of this equity is easily achieveable, as the essays within point out. Groups of tribal women in Odisha have used economic empowerment to enter local politics and enhance governance. In Mumbai, citizens working with the municipal corporation may slowly be transforming their city by first changing their locality. And to be sustainable, democracy must be enjoined with enterprise. Small entrepreneurs across India are innovating and working to create their own livelihoods— in the process democratising enterprise and income-generation.
On August 15 this year, India will turn 65, a senior democratic citizen. But we are still adolescent and unsteady in our systems. The only way to stabilise the constant swaying motion of our democracy is to engage in healthy and robust debate about its practice, principles and promise. This is Gateway House's contribution to that discourse.
You can download the PDF version of this compendium, here.
This compendium and the articles within were exclusively written for Gateway House: Indian Council on Global Relations. You can read more exclusive content here.
For interview requests with the authors, or for permission to republish, please contact outreach@gatewayhouse.in.
© Copyright 2012 Gateway House: Indian Council on Global Relations. All rights reserved. Any unauthorized copying or reproduction is strictly prohibited.