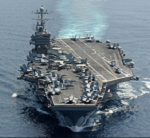 Finance Minister Arun Jaitley will present the first budget of the Narendra Modi government on July 10. Creating more jobs and reviving India's dormant manufacturing base to reinvigorate the economic growth, will be the priority for the government. But equally critical will be Jaitley's treatment of his second portfolio – defence.
A safe and secure India was one of the central themes of the Bharatiya Janata Party's (BJP) election campaign. Much then, will depend on the way the new administration approaches the pressing concerns of India's armed forces and our defence requirements.
In the Interim Budget of 2014-15, presented by the outgoing government in February this year, the defence allocation was enhanced by 10%- to Rs. 224,000 crores from Rs. 203,672 crores.[1] In absolute terms, this increase was impressive. But as many analysts pointed out, this enhancement was primarily due to the higher expenditure on the salaries and pensions of the armed forces personnel, and implementation of the 'One Rank One Pension' scheme. That's where the bulk of the budget- Rs. 137,259 crores – was spent. The rest Rs. 86,741 crores was allocated for capital expenditure used to acquire the hardware, i.e. military modernisation.[2]
If this modernisation process is taken forward, the government must focus on three key areas: a) pending naval acquisitions, b) indigenisation of defence production, and c) protection of critical infrastructure.
The budget has to keep pace with the growing demands of the armed forces, particularly the Indian Navy. The series of recent naval accidents provides a good opportunity for the government to pay attention to India's naval capabilities. While an increase in the Indian Navy's budget is certainly necessary, the government needs to better allocate the funds. In addition to salaries of sailors and naval officers, there must be funds for pending naval acquisitions such as the multi-role helicopters and amphibious aircrafts. Talks for these acquisitions are currently in advanced stages, and the necessary funds must be readily and adequately available.
For several years now, indigenisation of defence production has been a recurrent theme for strengthening Indian defence. But there has been limited progress, and therefore no promotion of local R&D in defence technologies.
Increasing indigenous R&D in defence was a poll promise of the BJP. In the last few days, however, attention has been focused on foreign direct investment (FDI) in defence. This will certainly enable the local defence industry to join hands with foreign weapons manufacturers, but more important is the stance the government takes – i.e. a firm position on the issue of technology transfer and ensuring local skilled hiring which will equip India with the requisite capabilities in indigenous defence production.
This budget is a good opportunity for Jaitley to roll out these initiatives, and to rope in private players. It can follow the excellent example of our local private shipyards which have played a small but impressive role in increasing our naval capabilities. Some enablers can be easier credit access and tax holidays for local R&D which will help local companies to also commit more funds to this activity.
Another area not a part of the defence budget, but certainly important to achieve comprehensive security is protection of the critical national infrastructure like airports and nuclear reactors. Given the significant role of the critical infrastructure in national security and cyber security, the government can launch an initiative, the 'Critical Infrastructure Fund,' which will identify the infrastructure facilities in the public and private sectors vulnerable to cyber attacks and upgrade those to higher security standards.
Overall, Jaitely as the holder of the finance and defence portfolios, must adopt a pro-active approach to understand the country's military requirements and budgetary needs. The funds must be available – and properly utilised.
Sameer Patil is Associate Fellow, National Security, Ethnic Conflict and Terrorism, at Gateway House.
This article was exclusively written for Gateway House: Indian Council on Global Relations. You can read more exclusive content here.
For interview requests with the author, or for permission to republish, please contact outreach@gatewayhouse.in.
© Copyright 2014 Gateway House: Indian Council on Global Relations. All rights reserved. Any unauthorized copying or reproduction is strictly prohibited
References:
[1] Press Information Bureau Press Release, 'Defence Allocation'. <http://pib.nic.in/archieve/others/2014/feb/benglish.pdf> (accessed July 9, 2014).
[2] Press Information Bureau Press Release, 'No compromise on security of nation; Government to meet any additional requirement on that account', <http:// pib.nic.in/newsite/erelease.aspx?relid=74118> (accessed July 9, 2014)