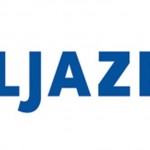 Cross-border clashes between India and Pakistan in the disputed region disrupts lives and forces thousands to flee.
Jammu, Indian-administered Kashmir – On Thursday night, the commotion in the government hospital in Jammu city in Indian-administered Kashmir became background noise to the howls of two brothers, who clung to their father's dead body, lying on a rickety stretcher, covered in a white shroud.
The elderly farmer had died in a road accident near his village while trying to escape the bullets and mortar shells, which had been fired from across the border in Pakistan. Two of their other family members were also injured.