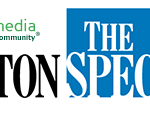 PESHAWAR, Pakistan Pakistani Taliban militants stormed an army-run school Tuesday, killing at least 130 people, including scores of children, many of whom were shot in the head. Hundreds of teachers and students were held hostage during an hours-long gun battle with security forces.
Gunmen wearing the uniforms of security forces, some strapped with suicide vests, went from classroom to classroom at the sprawling school in this northeastern Pakistan city, firing at children as some students cowered under their desks, witnesses said.
Pakistani soldiers and police commandos killed six assailants and escorted several students and teachers to safety, officials said. By nightfall, seven hours after the siege began, an unknown number of hostages were believed to still be trapped in the school compound.
An army spokesman said security forces had cleared all but one of the school buildings, but that improvised bombs planted by the attackers were creating hazards.