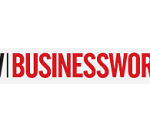 The political momentum generated by Prime Minister Narendra Modi's recent Nepal visit has resulted in India Inc lining up a series of investments in the Himalayan kingdom.
The thrust for new investments has been created by a combination of improved political climate in that country and the $1 billion soft loan facility that the government of India has announced for investments in Nepal.
"Indian investments in Nepal are now welcome across the board. I see a large uptrend as Nepal stabilises and gets its house in order to get investments, with power and tourism attracting the prime investments. There is defiantly a growing Indian appetite for investments in Nepal," said Pradip Jung Pandey, president of the Federation of Nepalese Chamber of Commerce and Industries (FNCCI).