---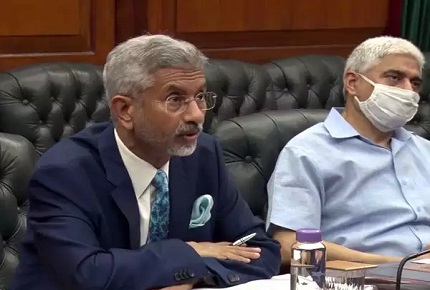 ---
The Video Conference of Ministers of Foreign Affairs of SCO Member States was convened by the current Chair, Russia on 13 May, 2020. Minister of Foreign Affairs of Russian Federation, Mr. Sergey Lavrov, chaired the meeting. EAM Dr. S. Jaishankar represented India.
The discussions centred around COVID-19 crisis and coordination of the efforts to deal with its trade, economic and social consequences. The SCO Foreign Ministers also discussed the preparations for the SCO Council of Heads of State Meeting (SCO Summit) in Saint Petersburg, the situation in Afghanistan and the commemoration of the 75th anniversary of World War II.
EAM highlighted the initiatives and various decisive steps taken by India in the wake of the pandemic, including US $ 266 billion economic package announced yesterday.