---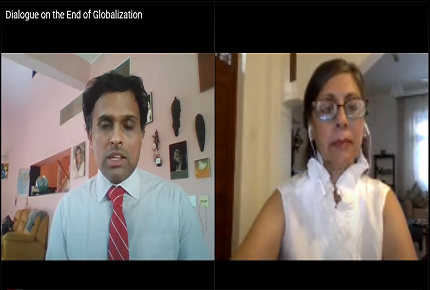 ---
On 25th May, Manjeet Kripalani, Co-founder & Executive Director, Gateway House participated in a dialogue with Professor Sreeram Chaulia, Dean, Jindal School of International Affairs, India.
The discussion encapsulated topics ranging from the pillars of globalisation to the ability of China and India in maintaining regional peace and stability in the absence of the United States.
1) Global disenchantment with globalisation affecting the free flow of trade, capital and immigration.
2) The rise of China the last few decades amidst the changing landscape.
3) The role of prominent developing countries like India in restoring global peace and stability.
You can view the video here