---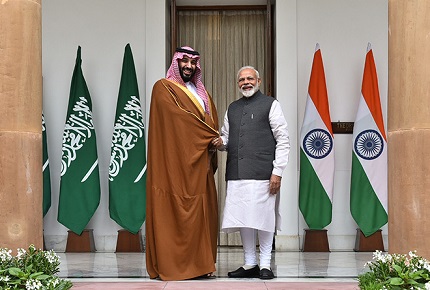 ---
The inaugural Senior Official Meeting (SOM) of the Committee on Political, Security, Social and Cultural Cooperation (PSSC) under the aegis of the India-Saudi Arabia Agreement for Strategic Partnership Council was held virtually on February 3, 2021. The Indian side was led by Shri Sanjay Bhattacharyya, Secretary (CPV & OIA), Ministry of External Affairs, New Delhi and the Saudi side was led by Dr. Adel Siraj Merdad, Deputy Minister of Foreign Affairs for Political and Economic Affairs, Kingdom of Saudi Arabia.
Both sides referred to the visit of the PM Shri Narendra Modi to the Kingdom of Saudi Arabia in October 2019 and highlighted that the Strategic Partnership Council reflects the desire of the leadership of both sides to impart further momentum to this important relationship.
The SOM provided an opportunity to discuss and review various areas of cooperation between the two countries and mechanisms of work. Both sides agreed to give impetus to the work of existing mechanisms and establish Joint Working Groups for regular dialogue covering various fields such as political, consular, Haj, defence, security, culture, health and education. Discussions have also been held under the Committee on Economy and Investment between the two sides.