---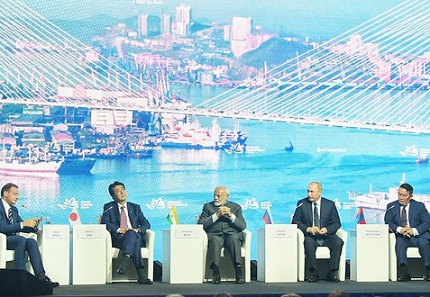 ---
From 4-5 September 2019, Indian Prime Minister Narendra Modi visited Russia as one of the chief guests for the 5th Easter Economic Forum on the invitation of the Russian President Vladimir Putin.
The Russian President and the Indian Prime Minister also participated in the 20th Annual Bilateral Talks. They signed several MoU's in natural gas, oil and gas, trade and investment and maritime communication. An agreement to establish a trading route between Vladivostok and Chennai was agreed upon along with an agreement in the defense sector that specified India's status change from a buyer-seller to a co-production one.
The Indian Prime Minister also held bilateral talks with the Prime Minister of Malaysia and Japan as well as the President of Mongolia. Prime Minister Modi was the first Indian Prime Minister to visit Vladivostok, which is the capital of the Russian Far East.