---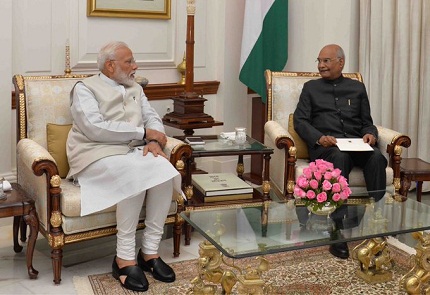 ---
Starting 28 July, President Ram Nath Kovind shall embark on a week-long visit to Benin, Gambia and Guinea Conakry.
Since the Modi government took office in 2014, there has been a rise in high level visits to Africa, especially since the third India Africa Summit in 2015. This will be the highest level visit from India ever to the three West African countries.
Benin is expected to be the first port of call. The country is situated between Nigeria and Togo and also bordered by Niger and Burkina Faso. It is one of India's key trading partners in West Africa
The second stop is expected to be Gambia – a country between Senegal and Guinea-Bissau on the Atlantic coast of Africa. According to the Indian foreign ministry website, New Delhi has extended several Lines of Credit to Gambia, including $6.7 million in 2006 for a tractor assembly plant and approximately $27 million for construction of National Assembly Building Complex that was inaugurated in October 2014.
The President's last stop is expected to be Guinea, also on the Atlantic coast of Africa. India has recently re-opened its diplomatic mission in the country, and it is one of the 18 missions that New Delhi announced it would be opening in Africa in a bid to shore up its engagement with the African continent.