---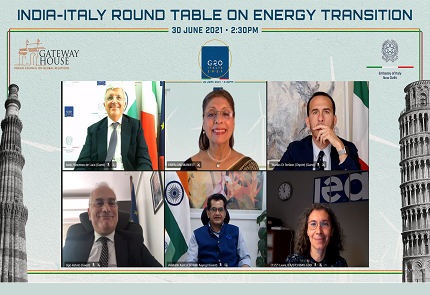 ---
Gateway House and the Embassy of Italy in New Delhi co-hosted the India-Italy Round Table on Energy Transition. Italy is the G20 President and the host of COP26 this year, and energy transitions and sustainability are a priority. Indian and Italian companies pursuing new energy transitions highlighted new technologies, financing and energy regulation. India is the only country that is well on its way to meeting its climate change goals and has some learnings to offer. So can Italy, which is a user and producer of renewable energy. It can offer lessons on the adoption of these new technologies without disruptions in the grid or the economy.
With the U.S. back on the climate change table, this is an opportune time to discuss new energy options. In particular, how India and Italy can collaborate to advance global and national goals.
Watch the opening session here.