---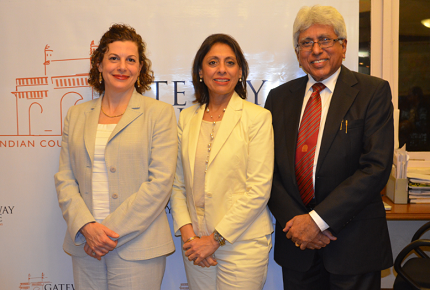 ---
'India's pharma industry has brought down the cost of medicines world-wide, and saved thousands of lives. Yet it is battling large multinationals especially in the U.S., for the development of a regime that will make healthcare affordable and keep research going. The industry faces many hurdles, including IPR issues and Food & Drug Administration regulations, which they claim, locks out Indian competition from the lucrative U.S. market.
Linked to this is the prickly problem of spurious drugs that make their way into the market and endanger the lives of patients. It is now more critical than ever to find the right balance between providing cost-effective medication and protecting consumers.
Is it an issue of quality standards or stringent IPR laws protecting U.S. pharmaceutical companies? Should the U.S. FDA be allowed to do unannounced inspections? To what extent are the lobbying powers of the U.S. pharmaceutical companies responsible for the FDA's stand? Are Indian generic drugs, flouting regulation and failing to live up to GMP standards? On February 5, Katherine Eban, the highly regarded pharma reporter and expert, along with DG Shah, Secretary-General, Indian Pharmaceutical Alliance, were in conversation with Manjeet Kripalani, Executive Director, Gateway House to discuss these and other issues at Gateway House.
Katherine Eban is a journalist and author whose articles on pharmaceutical safety, gun trafficking, and CIA interrogations, have won international attention and numerous awards. A Fortune magazine contributor, she is currently at work on a book about the generic drug revolution, to be published by Harper Collins.  Her work has been featured on national news programs, including 60 Minutes.  Her first book Dangerous Doses: a True Story of Cops, Counterfeiters and the Contamination of America's Drug Supply was named one of the Best Books of 2005 by Kirkus Review.  Educated at Brown University and Oxford, where she was a Rhodes Scholar, she holds an M. Phil in seventeenth-century poetry.  She lives in Brooklyn, New York with her family.
Dilip G Shah graduated from the premier business school in India, The Indian Institute of Management (IIM) Ahmedabad.  He has 47 years of varied experience in the pharmaceutical industry, besides representing Indian pharmaceutical industry at several international meetings and conferences.  He has participated in several WTO workshops on TRIPS and was a Member of the official Indian Delegation to WTO Ministerial Conference at Cancun. Currently, he is the Secretary-General of the Indian Pharmaceutical Alliance. He is also a Member of the Board of Advisors of Pharmabiz.com; and Member, Expert Review Committee of Access to Medicine Index.
Manjeet Kripalani is the former India Bureau chief of Businessweek magazine. During her extensive career in journalism (BusinessWeek, Worth and Forbes magazines), she has won several awards, including the Gerald Loeb Award, the George Polk Award, Overseas Press Club and Daniel Pearl Awards. Kripalani was the 2006-07 Edward R. Murrow Press Fellow at the Council on Foreign Relations, New York, which inspired her to found Gateway House. Her political career spans being the deputy press secretary to Steve Forbes during his first run in 1995-96 as Republican candidate for US President, to being press secretary for the Lok Sabha campaign for independent candidate Meera Sanyal in 2008. She holds two bachelor's degrees from Bombay University and a master's degree in international affairs from Columbia University. She sits on the board of the International Centre for Journalists, the Overseas Press Club, and the Indian Liberal Group, which are all non-profit organizations.
Gateway House meetings are for members and invitees only. To know more about becoming a member click here.