---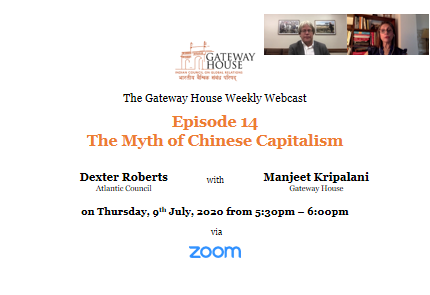 ---
On the 9th of July, 2020, Gateway House hosted its fourteenth episode of its Weekly Webcast titled, The Myth of Chinese Capitalism.
Dexter Roberts, Non-resident Senior Fellow, Asia Security Initiative, Atlantic Council & author of a newly-released book on the subject was in conversation with Manjeet Kripalani, Executive Director, Gateway House.
View the recording here.