---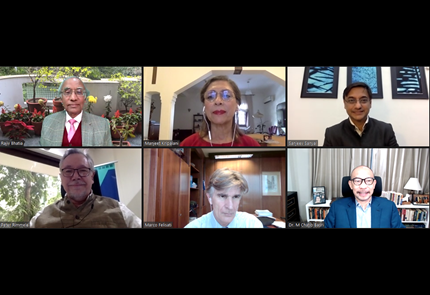 ---
On January 14, 2021, Gateway House co-hosted a webinar with Konrad-Adenauer-Stiftung on G20's future: Italy, Indonesia, India.
The panel included Marco Felisati, B20 Sherpa, Italy, Dr. M Chatib Basri, Former Minister of Finance, Indonesia, and Sanjeev Sanyal, Principal Economic Advisor, Government of India.
The discussion was moderated by Amb. Rajiv Bhatia, Distinguished Fellow, Foreign Policy Studies, Gateway House.
Watch the recording of the discussion here.