---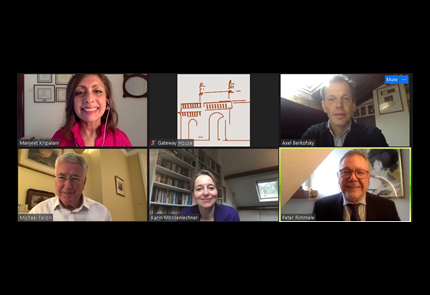 ---
On December 15, 2020, Gateway House co-hosted a webinar with Konrad-Adenauer-Stiftung on Europe in the Indo-Pacific.
The panel included: Rt Hon Sir Michael Fallon KCB, Member, Indo-Pacific Commission, Policy Exchange, UK, Former Secretary of State of Defence, UK; Karin Mössenlechner Director, Asia and Oceania Department, Ministry of Foreign Affairs, Netherlands; Dr. Axel Berkofsky, Co-Head of the Asia Center at Istituto per gli studi di politica internazionale (ISPI), Italy and Peter Max Rimmele, Resident Representative to India, Konrad-Adenauer-Stiftung.
The discussion was moderated by Manjeet Kripalani, Executive Director and Co-founder, Gateway House.